Fact Checked
Moose Mobile rated best for postpaid SIM plans
To find the best phone plan for your needs, you'll first need to determine which type of phone plan you want. If you desire the perfect trade-off between flexibility and value, then a postpaid SIM-only phone plan may be the way to go. Provided you already own your own handset, you can pick from dozens of different mobile carriers, all competing for your business. Activating a new plan is as easy as ordering a SIM and porting over your old number if you want to keep it. But with so many service providers to choose from, picking the right plan for your needs can represent a challenge.
Canstar Blue can offer a helping hand with our annual review of postpaid SIM-only providers and their plans. Each year, we survey thousands of mobile users across Australia to find out how they're getting on with their phone plans, and ask them to rate their mobile service providers based on key factors, including the sign up and activation process, customer service, billing, network coverage, plan flexibility, value for money and overall satisfaction. While the majority of postpaid SIM-only plans come on no-contract terms, these ratings also include feedback from customers on contracted SIM-only plans. These are not to be confused with mobile phone plans that include a new handset.
Our 2021 review sees the big guys – Vodafone, Optus and Telstra – pitted against smaller providers Moose Mobile, Southern Phone, Woolworths Mobile, Belong, Vaya, Dodo, and Circles.Life. You might not have heard of all seven lesser-known telcos, but this year's results make a compelling case for taking a chance outside of the big three networks. So, what did we find this year?
Best Postpaid Phone Plans
Here are the best providers for postpaid phone plans, as rated by customers in Canstar Blue's 2021 review:
Moose Mobile
Vaya 
Southern Phone
Woolworths Mobile
Belong
Dodo
Circles.Life
Optus
Vodafone
Telstra
Coming in at number one – and making its postpaid SIM ratings debut – is Moose Mobile, an Aussie-owned telco that's also been a fixture in our expert Outstanding Value awards. Moose Mobile swept our 2021 ratings with a perfect-five star score in every category, including overall satisfaction. In second place was Vaya, with Southern Phone rounding out the top three.
Our 2021 review was dominated by smaller names, although major internet player Dodo made an appearance in sixth place, and popular supermarket telco Woolworths Mobile was ranked number four. Bringing up the rear are Optus, Vodafone and Telstra in eighth, ninth, and tenth place respectively – but comparatively lower scores shouldn't necessarily scare you off the big telcos. These providers can still offer a great deal if you want an all-inclusive plan.
Our annual review provides an insight into which postpaid providers are going above and beyond to offer customers an all-round positive experience. Read on as we compare plans from the 10 providers in 2021 ratings, giving you an overview as to what's on offer, and advice on picking the best phone plan for your needs.
Postpaid Phone Plans Compared
Looking for a quick comparison of plans and prices? Below are selected published postpaid plans from Canstar Blue's database, listed in order of cost, from the lowest to highest and then by data allowance, largest to smallest. This selection of plans includes links to referral partners.

Moose Mobile Postpaid Plans
In its first year making the cut for postpaid SIM, Moose Mobile has smashed the competition – achieving not only five stars for every category, but also the only five-star scores in our 2021 ratings. Operating on the Optus network, Moose Mobile offers a competitive range of SIM-only plans on month-to-month contracts, with no plan over $50 per month.
Moose Mobile's no lock-in plans offer flexibility and prices begin at $8.80 for 1GB and go up to $44.80 with 70GB of data. All plans include unlimited standard national talk and text in Australia, with the exception of the entry-level 1GB plan with 300 minutes of standard national calls.
You can also manage your plan through the Moose Mobile app. Moose Mobile's data and parental control tools make it a great option for parents, or anyone watching their usage, and the easy payment features make managing your billing simple. Overall, the simplicity and value of Moose Mobile make it a standout brand in a crowded market, and a well-priced alternative to bigger providers.
Moose Mobile achieved five stars in all categories in our 2021 ratings, including overall customer satisfaction, customer service, value for money, network coverage, plan flexibility, sign up/activation, and billing.
Vaya Postpaid Plans
Another Optus network reseller, Vaya offers a range of lower-priced, bring-your-own-device postpaid plans, all with no lock-in contract. Prices begin at $14 for 5GB of data, with data options available up to 64GB for $56 per month.
All plans include unlimited standard national calls and SMS, and customers can add 200 minutes of international calls to 100 countries on selected plans for just $2 extra per month. The lack of other bonus features and perks may be off-putting if you're after a bells-and-whistles plan, but the great value data and unlimited talk and text keeps things simple. All of Vaya's plans auto-renew, but you're free to cancel at any time without penalty.
Vaya achieved a four-star result for overall satisfaction in our latest ratings, with four stars in most categories except network coverage, which received three.
Southern Phone Postpaid Plans
Operating on the Optus 3G and 4G networks, Southern Phone's bring-your-own-phone plans are available on no-lock-in contracts, with prices beginning from just $10 per month for 2GB of data. With all plans priced at $55 per month or less, Southern Phone's postpaid range makes for an affordable alternative to big-name providers, and all plans include unlimited standard talk and text to Australian numbers.
Data options are available up to 100GB per month; this should be more than plenty for most Australian phone users, including serious streamers and downloaders. In addition, Southern Phone is our 2021 best-rated phone-on-a-plan provider, so the telco offers plenty of highly-reviewed options outside the SIM-only space.
Southern Phone scored four stars for overall satisfaction in this year's review, along with four stars across all other categories.
Woolworths Mobile Postpaid Plans
The telco arm of Woolworths supermarkets, Woolworths Mobile has quickly risen to become a serious contender in the postpaid space. Offering a small, simple range of postpaid plans – alongside prepaid and phone-on-a-plan options – Woolworths Mobile packs in plenty of data and some great extras, including data banking and the opportunity to save on your groceries when paired with a Woolworths Rewards card.
Postpaid plans begin at $25 per month for 20GB of data, with 40GB and 65GB options also available. Depending on your plan, you can also access unlimited standard overseas calls to 22 countries, and discounts and bonus data are frequently available for new customers. Woolworths Mobile also offers coverage on Telstra's 3G and 4G networks, so it's a lower-cost option if you're looking to move from a bigger brand.
In its first year in our postpaid ratings, Woolworths Mobile received four stars for overall satisfaction, plus four stars for value for money, network coverage, plan flexibility, sign up/activation, and billing.
Belong Postpaid Plans
Our 2020 winner for postpaid, Belong offers a small range of no-contract, SIM-only plans on Telstra's 3G and 4G networks. Its postpaid plan suite currently offers just three basic plans to new customers: a Regular $25 per month plan with 20GB of data, a Medium $35 plan with 40GB, and a Large $45 per month plan with 100GB.
While international features aren't included, you can add-on unlimited talk and text to 30 selected countries for an extra $5 per month. Plans also feature unlimited data banking, meaning you can save any unused gigabytes for a later date. Belong also doesn't charge data overage fees, instead slowing any excess gigabytes to speeds of 64Kbps until your billing cycle resets.
Belong achieved four stars for overall satisfaction in this year's ratings, plus four stars for value for money, network coverage, plan flexibility, sign-up and activation, and billing.
Dodo Postpaid Plans
An internet-focused telco with a side hustle in mobile, Dodo's simple SIM-only plans are available on month-to-month terms. Previously, Dodo offered a talk-and-text only plan, a product that received Canstar Blue's Innovation Excellence Award in 2020, but this has been discontinued; however, cheap options are still available.
Plans are priced from $10 per month for 2GB of data, and all feature unlimited standard national talk & text in Australia. The $20 plan includes 100 international minutes to 35 countries, while the $30 plan includes 200 minutes, although extras such as roaming aren't available. In terms of coverage, all plans are powered by Optus 3G and 4G nationwide networks.
Dodo was awarded four stars for overall satisfaction this year, as well as four-star scores for value for money, customer service, and plan flexibility.
Circles.Life Postpaid Plans
Another new entrant in Canstar Blue's postpaid SIM ratings, Circles.Life is a unique provider offering seriously generous data inclusions. The telco's three plans begin at $18 for 8GB of data, but its $38 option with 100GB is a standout pick for heavy data users.
All plans include unlimited standard national talk and text, plus plenty of add-on options including extra data, international calls, and recurring data top-ups. An Optus network reseller, Circles.Life also offers 'bill shock protection' via a 3GB buffer on top of your monthly data allowance, giving you time to add extra gigabytes if needed before paying overages. All plans are also contract-free, and can be easily managed via the Circles.Life app.
Circles.Life was awarded four stars for overall customer satisfaction in 2021, with four stars for value for money and for sign up and activation.
Optus Postpaid Plans
Optus' streamlined postpaid selection takes the confusion out of picking a BYO deal: the telco now offers four month-to-month plans. Options include $45 per month for 20GB of fast data, $55 for 80GB, $65 for 200GB and $85 for 240GB, and all SIM plans include unlimited standard talk and text in Australia. Plans also include 'endless data' after your full-speed data allowance is exceeded, although this is limited to speeds of 1.5Mbps.
Customers on plans of $55 or more will receive unlimited standard international talk and text to 35 countries. Optus also offers data-free Optus Sport + OS Fitness on selected plans, and all plans include access to the telco's 5G network with compatible smartphones.
Optus achieved an overall satisfaction rating of three stars in 2021, and three stars in all other categories.
Vodafone Postpaid Plans
One of Australia's biggest and most popular providers, Vodafone continues to offer value-packed postpaid plans to customers who are happy to bring their own phone. Offering solely month-to-month options with no lock-in contracts, Vodafone's plans are available from $40 per month, and include unlimited standard national talk and text, plus great high-speed data inclusions beginning at 10GB.
All of Vodafone's postpaid plans now feature unlimited data capped at either 2Mbps or10Mbps (depending on your plan tier) in addition to your included high-speed data – a great way to prevent overage fees and bill shock. Selected plans also include international calling minutes, and Vodafone frequently throws in extras and discounts, such as loyalty credits or free Amazon Prime subscriptions. Vodafone has also recently launched its Ultra+ unlimited data plan, which includes unlimited data with no speed restrictions.
Australians gave Vodafone three stars for overall satisfaction in 2021, with four stars for customer service and plan flexibility.
Telstra Postpaid Plans
Ranking in tenth place in our 2021 review, Telstra recently redesigned its postpaid range, upping its data offerings significantly across all four plans. Prices start at $55 per month for 40GB of data, up to $115 per month for a hefty 180GB, and Medium, Large and Extra Large plans also include 5G network access.
Although Telstra isn't the most affordable provider, its plans are feature-packed. Along with unlimited standard national talk and texts, all plans feature unlimited speed-capped (1.5Mbps) data in addition to your full-speed gigabytes, as well as live, data-free sports streaming. You'll also get unlimited international SMS, and 30 minutes of standard calls to international numbers.
Telstra scored three stars for overall satisfaction in 2021, with a four-star result for network coverage and three stars in all other categories.
Postpaid Phone Plans Explained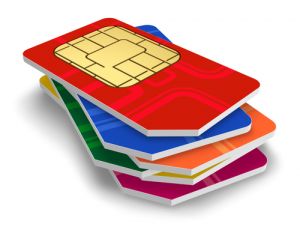 There are plenty of great SIM-only postpaid deals on offer if you're ready to bring your own phone to the party. But it's important to understand exactly how these plans work: unlike prepaid phone plans, going postpaid means you could be charged more than you were expecting to pay.
Postpaid phone plans require you to pay your bills at the end of each billing period. This means that if you exceed your plan's data limitations along the way, you'll be charged extra for doing so. Excess data is usually charged at $10 per gigabyte, but some providers charge more; others charge by the megabyte instead, which means costs can quickly add up if you're not careful.
The main advantage of postpaid plans is that you'll never be left unable to make a call, send a text message, or use mobile data to chat online. If your prepaid plan expires, you'll need to spend extra money there and then to get your service back up and running. However, postpaid plans allow you to keep using your service, and simply settle the bill later.
The main disadvantage of postpaid phone plans is the potential to blow out your budget if you're not careful. Make sure that you know exactly what you will need to pay for going over your plan's inclusions, keep an eye on your data use, and make sure that exceeding your monthly allowance doesn't become a habit. If it does, you would be better off upgrading your plan, rather than paying extra in excess charges.
The safety net of being able to make calls whenever you need to means that postpaid phone plans are probably a good idea for those who use their phone a lot. They may also be the preferred choice for parents looking for a phone plan for their child.
If keeping close tabs on your spending is important to you, then prepaid may be the wise alternative. But when it comes to ease of use and maximum bang for your buck, it's hard to look past postpaid plans.

About the author of this page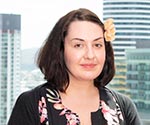 This page was written and is regularly updated by Canstar Blue's Telco Editor, Tara Donnelly. Having spent around a decade writing for and editing telco comparison websites, she's an expert in all things phone & internet, including phone plans and how to find the best deal for your family. She loves to highlight the next best phone deals, while also flagging the things you need to be aware of. Tara also acts as a spokesperson for Canstar Blue.