Lumo back on top as best-rated electricity provider in SA
Everyone knows that South Australians pay a ridiculously high price for power, so if you pick up the bills, it's all about making the best of a bad situation. That could mean negotiating an improved deal with your existing provider, or finding a new one. If you're sick of paying the highest electricity rates in the country, Canstar Blue's annual review and ratings can help. In this report, we list SA electricity providers based on customer satisfaction, while offering a detailed electricity buying guide for the state, and revealing which companies currently have the cheapest prices in our database.
Given the cost of electricity in South Australia, you'll naturally want to find a cheap deal – and we can help you with that. However, we can also show you which SA electricity companies are rated highest based on the experiences of their customers. Paying a low price is good, but not if it comes at the expense of other factors, such as customer service. That's why our ratings are designed to give you as much information as possible about your next electricity provider. This year, our review is based on the feedback of more than 700 bill-paying customers in South Australia. So, what did we find?
Best SA Electricity Providers

Here are the best energy providers in SA as rated by customers in Canstar Blue's latest satisfaction survey:
Over recent years, our ratings have highlighted a clear divide in customer satisfaction between the biggest electricity providers and some of the smaller challengers, with Lumo Energy and Simply Energy dominating this category since we began comparing SA power companies in 2010. This year, Lumo Energy has proved a clear winner, scoring five-star reviews in most research areas, including customer service and value for money as it returned to the top of the table for the first time since 2015. Alinta Energy, Origin Energy and Simply Energy all scored four stars overall this year, with EnergyAustralia and AGL back on three stars.
Read on as we explain everything you need to know about these six electricity providers, and how to get a better deal from them. But first, here is a selection of the cheapest published deals on our database.
Cheap Electricity Deals SA
Here are some of the cheapest published deals from the retailers on our database that include a link to the retailer's website for further details. These are products from referral partners†. These costs are based on the SA Power network in Adelaide but prices may vary depending on your circumstances. This comparison assumes general energy usage of 4000kWh/year for a residential customer on a single rate tariff. Please use our comparison tool for a specific comparison in your area. Our database may not cover all deals in your area. As always, check all details of any plan directly with the retailer before making a purchase decision.
SA Electricity Providers
Lumo Energy
Lumo Energy is one of two electricity providers owned by renewable energy generation company Snowy Hydro – the other being Red Energy. Based in Melbourne, Lumo Energy offers a diverse range of electricity products in SA, including a plan targeted at customers who rent their home and often move, plus a deal that includes 2 for 1 HOYTS movie tickets. Most of Lumo Energy's plans come with modest pay on time discounts, with additional savings on offer if you sign up to direct debit payments. Discounts are applied to the whole bill rather than just usage charges. If you don't like paying by direct debit and are concerned about paying bills on time, Lumo has another plan that provides competitive rates with no conditional discounts. All deals come on a no-contract basis, plus there are no exit fees. Rates are variable, and some plans bring access to Lumo's 'Lumo Ameego' shopping program, which gives members a range of exclusive discounts on anything from groceries to petrol.
In this year's review, Lumo Energy was rated five stars for customer service, value for money, bill & cost clarity, focus on environmental sustainability, online tools & advice and overall satisfaction. Preventing it from a clean sweep of top scores was its four-star review for ease of sign-up.
Alinta Energy
Alinta Energy has emerged as one of the biggest challengers to the big three electricity providers – Origin, AGL and EnergyAustralia – in recent years. Now owned by Hong Kong's Chow Tai Fook Enterprises, Alinta Energy is a major player in the Western Australia gas market and is now picking up customers all over the country, including in South Australia. Households seem to be drawn to its relatively simple approach, with just one retail market offer currently available in SA. While Alinta previously relied on big discounts to give customers low overall costs, its plan now comes with no discount at all, just competitive rates. It also offers a rewards programs that delivers various savings at retailers and on entertainment and activities. Alinta Energy may not be Australian-owned any more, but it has major offices in Perth and Sydney.
Making its debut in our electricity customer ratings for SA, Alinta Energy scored five stars for ease of sign-up, with a mix of three and four stars across the board, including four stars for customer service, value for money and overall satisfaction.
Origin Energy
Energy giant Origin has completely relaunched its product offerings in recent times, following the introduction of new industry regulations designed to tighten up the way retailers market their plans, with a move away from large conditional discounts. The first plan has the lowest rates, but in order to be eligible, customers must agree to a range of conditions like setting up direct debit and agreeing to email billing and communications. The other main plan Origin is advertising is suited to those that want more flexibility in their billing and payments, carrying slightly higher rates in exchange. Origin's third plan offers no credit card or late payment fees. The last has the same rates as the Reference Price and no conditional discounts. All plans come with no exit fees or lock in contracts. Origin is also one of Australia's leading solar power retailers, with specific plans for customers who own solar panels. In addition, concession card holders in SA may be eligible for Origin's SA Concessions Energy Discount Offer, with notable savings off the Reference Price. So here for further details.
This year, Origin has improved from three to four stars for overall satisfaction, while also picking up better scores in certain areas, including five stars for focus on environmental sustainability and online tools & advice.
Simply Energy
Simply Energy is typically a very price-competitive electricity provider in SA, while offering one of the most diverse product ranges around. The company is owned by French utilities giant Engie, but remains based in Melbourne. Simply Energy is well-known for offering a wide range of electricity products, including an exclusive deal for RAA members that brings additional bill credits, plus a plan that provides 'free' movie tickets. Simply Energy's electricity products all previously included varying pay on time discounts off electricity usage charges, but the retailer now focuses more on lower rates and bill credits. Rates are variable and exit fees may apply with some plans.
The most successful electricity provider in our SA ratings over recent years, Simply Energy has to settle for four stars overall this time. However, it still performed fairly well, including four stars on value for money.
EnergyAustralia
As you might expect from one of the big electricity retailers, EnergyAustralia also drastically changed its plan offerings following the intense scrutiny of the industry and subsequent rule changes. It now focuses on competitive, fixed pricing as its main selling point. The first fixed rate plan has no discounts but rates locked in for 12 months, while the other fixed rate plan comes with an unconditional discount. EnergyAustralia's third offer simply matches the Reference Price for South Australia. All EnergyAustralia plans are said to be carbon neutral for those who opt in (you'll need to check the EA website for details). The retailer helpfully publishes estimated monthly costs for all its plans online so you'll have an idea of what you'll pay before signing up.
EnergyAustralia received three stars for overall satisfaction this year, with a mix of three and four stars across the board, including three stars for customer service and value for money.
AGL
One of Australia's biggest energy companies, AGL generally offers two market contracts to households in South Australia at any one time, with varying benefits and conditions based on different preferences. While AGL's flagship products come with an online sign-up credit, it also comes with competitive rates. The Essentials Plus plan comes with fixed rates for 24 months as well as a $25 online sign-up credit and $40/year in bill credits. The Essentials Saver instead has variable rates and also offers customers a $25 credit when signing up online. As an added bonus, AGL customers can collect flybuys reward points when they pay their bills, with one point for each dollar spent, in addition to up to 5,000 points over 15 months when you sign up online. AGL also has a dedicated solar product, plus a rewards program.
AGL was rated three stars for overall satisfaction this year, with a mixed bag of scores across the board. While it rated four stars for online tools & advice, AGL received just two stars on value for money.

In addition to their market offers mentioned above, all six companies also have standard contracts in SA. These are default electricity products that customers may find themselves on if their old market offer has expired, or they have never switched to a new plan.
SA Energy Providers
SA Electricity Providers
AGL
Alinta Energy
Amaysim Energy
Click Energy
Commander
Diamond Energy
Discover Energy
Dodo Power & Gas
EnergyAustralia
Energy Locals
Future X Power
Lumo Energy
Momentum Energy
Origin Energy
Powerclub
Powerdirect
Powershop
QEnergy
Red Energy
Simply Energy
These retailers all operate on the SA Power network, meaning prices are consistent across the network and the state.
New regulations change the way you compare
The energy market went through a significant change in July 2019 when tough new industry regulations took effect, designed to cut power prices, but also make comparing plans easier. After years of big, often dodgy discounts, retailers must now compare their plans to a 'level playing field' tariff called the Reference Price. The idea is that, unlike before, there is now a consistent price from which all plans must now be compared, meaning you can now get a better feeling for which providers really offer the best value. The Reference Price also acts as a price cap for those customers who were previously paying the highest prices. Households on 'standing offers' have been automatically switched over to the Default Market Offer (DMO) and many will have saved heaps as a result.
About the SA Electricity Market
Given the ridiculously high prices that South Australians often pay for electricity, you would be forgiven for thinking there wasn't much competition between providers in the market. The price of any product or service generally gets higher when there is no competition. However, this is not the case in South Australia as there are many different electricity providers fighting hard for new customers. The problem is the cost of electricity generation, transmission and distribution, which these energy companies need to pass onto their customers. However, the extent to which these costs are passed on to households is the subject of much debate. South Australia is also heavily reliant on renewable energy generation, and during periods of very high demand – such as hot summer days – supply has occasionally failed to meet demand, resulting in blackouts.
South Australia is home to more than 20 solar and wind farms, with a mix of private and public ownership. And while there are no more coal-fired power stations in the state, much of the electricity generated still comes from gas turbine power stations. AGL, Origin and EnergyAustralia all own gas turbine power assets in South Australia.
Despite the increasingly competitive nature of the South Australian electricity market, recent figures from the Australian Energy Regulator show that about 75% of households in SA remain with one of the big three power companies – AGL, Origin and EnergyAustralia. This is largely because many households have not switched electricity providers since the SA electricity market was deregulated back in 2012. Deregulation resulted in many new providers entering the local market, and means that they are now free to set their own prices, products and conditions. Previously, electricity prices in SA had to be agreed with the Essential Services Commission of South Australia. While the removal of price regulations has increased competition, the merits of it remain debated, especially considering the high prices South Australians pay.
Electricity Contracts in SA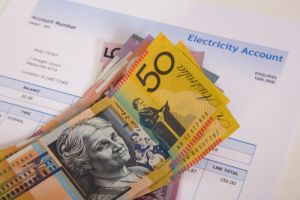 There are two types of electricity contracts that a household in South Australia could be on – the Default Market Offer (DMO) or a market contract. Knowing which type you have is the first step to saving money.
Default Market Offer: The DMO is designed as safety net price for customers who do not engage in the energy market and shop around. Lower than old standing offers, the DMO is the most expensive price that households can pay if they don't switch providers or seek a better deal. It is not designed to be a competitive price, just cheaper than what households were previously paying.
Market contracts: These are contracts set out entirely by the retailers. They come with varying contract lengths and conditions, but can provide the opportunity to save through conditional discounts, such as paying bills on time or by direct debit. Market contracts can also come with various sign-up incentives. However, prices can change at the provider's discretion and exit fees may apply.
Canstar Blue's electricity database shows that households in SA stand to save hundreds of dollars a year by switching from a default contract to a market contract, even with the same provider, provided they stick to the conditions of their plan. Bigger savings could even be possible by switching providers. According to the AER's latest report, one in ten households in SA remain on a default contract.
Understanding Electricity Charges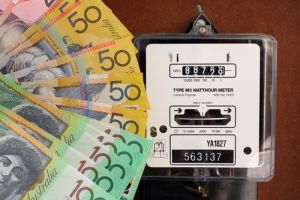 Once you're settled on the type of electricity contract you want, the next thing you need to understand is the charges that you'll face. Electricity prices can vary considerably between providers, so it literally pays to get to know these charges, and what cheap energy rates look like. The two charges that make up your electricity bills are fixed supply charges and usage charges.
Supply charges are what you will need to pay simply for being connected to the electricity grid. These are ongoing daily charges that remain the same regardless of how much power you actually use. Even if you go on holiday and don't use any electricity for a couple of weeks, you will still be charged for supply. Expect supply charges to vary between plans and providers, from roughly 90 cents a day up to more than $1 a day.
Usage charges are what you pay per kWh for electricity usage. These charges can vary significantly depending on your provider and the tariff structure of your plan. Generally, you can expect usage charges in SA to range from about 30c per kWh up to more than 50c, depending on your tariff.
It's important to get to know these two charges, which can be found in the energy price fact sheet of your contract. Working out what represents 'cheap' rates can help you pick the plan that's best for you. Keep in mind that households with low usage can expect supply charges to account for a higher proportion of overall costs, while high usage households can expect usage rates to account for a higher proportion.