1. EnergyAustralia
---
Ratings result

EnergyAustralia has re-emerged as the top electricity provider in SA this year, scoring an almost clean sweep of five-star ratings across the board. The exception to this was its value for money, where it received four stars.
Editor's notes
As you might expect from one of the big retailers, EnergyAustralia has a major presence in South Australia. It offers customers a few different variable rate plan options, all of which are available over a 12-month benefit period. EnergyAustralia customers can opt-in to  carbon offset options (you'll need to check the EA website for details) and the retailer helpfully publishes estimated monthly costs for all its plans online, so you'll have an idea of what you'll pay before signing up. Aside from this, the retailer has also since introduced a new plan, designed for customers who have solar panels on their roof.
EnergyAustralia Prices
2. Origin Energy
---
Ratings result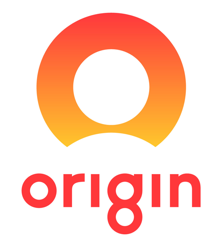 Last year's winner, Origin Energy achieved a four-star rating for overall satisfaction, value for money, customer service, bill and cost clarity and ease of sign-up this year. It did, however, receive a notable five stars for its online tools and advice.
Editor's notes
Energy giant Origin has moved away from large conditional discounts of lately, instead offering relatively low-rate plans and other sign-up perks. Origin offers variable rate products and all plans come with no exit fees or lock-in contracts. One plan even has Everyday Rewards points up for grabs. As one of Australia's leading solar power retailers, Origin also has specific plans for customers who own solar panels.
Origin Energy Prices
3. Simply Energy
---
Ratings result

A previous consecutive winner in our SA electricity provider ratings, Simply Energy has had to settle for third place this year, with four stars for overall satisfaction. This retailer had a mixed bag of results, scoring four stars for customer service, bill and cost clarity and ease of sign-up. It was the only retailer to score five stars for value for money, but got just three stars for its online tools and advice.
Editor's notes
Simply Energy is typically a very price-competitive electricity provider in SA. The company is owned by French utilities giant Engie but remains based in Melbourne. Simply Energy is well-known for offering a wide range of products, including an exclusive deal for RAA members that brings larger unconditional discounts. Simply Energy's plans all previously included varying pay on time discounts off usage charges, but the retailer now focuses more on low rates and guaranteed discounts. Rates are variable and plans come without any exit fees or lock-in contracts.
Simply Energy Prices
4. AGL
---
Ratings result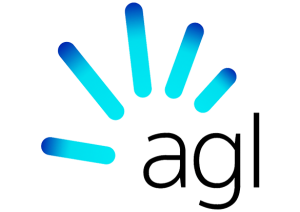 AGL was rated three stars for overall satisfaction this year, as well as value for money. It did, however, notch up to a four-star rating for its customer service, bill and cost clarity, ease of sign-up and online tools and advice.
Editor's notes
One of Australia's biggest energy companies, AGL generally offers two to three market contracts to households in South Australia at any one time, with varying benefits and conditions based on different preferences. These plans have variable rates, no exit fees or lock-in contracts. Customers signing up to the Value Saver plan will get cheaper rates but they'll need to agree to e-billing. AGL also has a dedicated solar product, plus offers customers discounts off dining, shopping trips and attractions through the AGL rewards program.
AGL Prices
5. Alinta Energy
---
Ratings result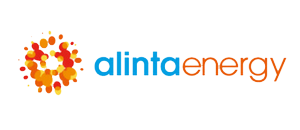 In this year's review, Alinta Energy ended up with a clean sweep of three-star ratings across all research categories, including overall satisfaction and value for money.
Editor's notes
Alinta Energy is a major electricity and natural gas supplier across most southern states in Australia. A fan favourite among south-east Queenslanders, the retailer keeps things relatively simple with just one or two market offers in each of the states it serves. Alinta Energy is owned by Hong Kong-based conglomerate Chow Tai Fook Enterprises but is headquartered in Sydney, with another major office located in Perth. The retailer is also a big contender in the natural gas market in Western Australia.
Alinta Energy Prices