Simply Energy the highest rated SA electricity provider
When it comes to electricity in South Australia, it's all about trying to make the best of a bad situation. Not only have South Australians been plagued by power blackouts in recent times, but they also pay the highest prices for electricity in Australia in the first place. Your electricity provider of choice should have no impact on the likelihood of you suffering a power cut, but it will have a major impact on the prices that you pay for energy and the customer service and support you receive. Picking the best electricity provider for your needs is about more than just the lowest price – but it certainly helps if you're getting a good deal. Our customer satisfaction review of SA electricity providers takes all important factors into consideration. So who came out on top in 2018?
We've surveyed more than 600 bill-paying customers in the Adelaide area to find out what they think about their electricity provider when it comes to important factors like customer service and value for money. Five of the biggest providers in the state have featured in the results, but only Simply Energy scored five stars for overall satisfaction. It's the second year in a row and third time in four years that Simply Energy has come out on top in SA.
In addition to overall customer satisfaction, Simply Energy achieved top marks for its bill & cost clarity, customer service and value for money. It rated four stars for environmental sustainability and tools & advice.
Lumo Energy emerged in second place in the ratings, earning four stars for overall satisfaction. However, it did perform well across the board, recording top marks on customer service, value for money, bill & cost clarity and environmental sustainability.
AGL, EnergyAustralia and Origin all rated three stars for overall satisfaction. They all earned just two stars on value for money, but EnergyAustralia performed reasonably well on tools & advice and customer service.
This year's ratings suggest there is a clear divide in customer satisfaction between the big three energy retailers and the smaller guys. If you've never considered a switch to a smaller provider before, it could be time to think again. We'll go into more detail about the five providers in this year's review soon, but before we do, why not jump into our electricity comparison tool above to see how they stack up on price?
Cheap Deals on our Database
Here are the cheapest published deals from the retailers currently on our database that include a link to the retailer's website for further details. These costs are based on a typical three-person household living on the SA Power network in Adelaide, but prices will vary depending on your circumstances. We show one product per retailer, listed in order of price. Use our comparison tool above for a specific comparison in your area. Read on for further details on the retailers in our SA ratings. These are sponsored products.
SA Electricity Providers
Simply Energy
Simply Energy is typically a very price-competitive electricity provider in South Australia. The company is owned by French utilities giant Engie, but remains based in Melbourne. Simply Energy is well-known for offering a wide range of electricity products, including an exclusive deal for RAA members that brings an additional discount and a plan that provides 'free' movie tickets. Simply Energy's electricity products all include varying pay on time discounts on usage charges, with contracts of either 12 or 24 months. Rates are variable and exit fees may apply on some plans. South Australians are clearly quite happy with what Simply Energy has to offer, rating it five stars for overall satisfaction, customer service, bill & cost clarity and value for money. It got four stars on tools & advice and environmental sustainability.
Lumo Energy
Lumo Energy is one of two electricity providers owned by renewable energy generation company Snowy Hydro – the other being Red Energy. Based in Melbourne, Lumo Energy offers a diverse range of energy products in SA, including a plan targeted at customers who rent a home and often move. Most of Lumo Energy's plans come with modest pay on time and/or direct debit discounts, but the details vary between products. Discounts are applied to the whole bill rather than just usage charges. Contracts are on a no contract term basis and there are no exit fees. Rates are variable on all plans. This year's review suggests that Lumo Energy customers are pretty content, rating the retailer five stars on environmental sustainability, bill & cost clarity, customer service and value for money. However, Lumo Energy had to settle for four stars for overall satisfaction.
AGL
One of Australia's biggest energy companies, AGL typically offers three market contracts to households in South Australia, with varying discounts and conditions to suit different preferences. In most cases, AGL's products come with variable rates and discounts for paying bills on time, with 12 month benefit periods after which the discount will be lost. In addition to discounted plans, AGL has a fixed rate deal with no discounts. The retailer is also known for the occasional promotional offer, such as credit for signing up online or even a free month's worth of electricity. See the website for latest deals. Customers can also collect flybuys reward points when they pay their bills, with one point for each dollar spent. AGL was rated three stars for overall satisfaction this year, with just two stars for environmental sustainability, tools & advice and value for money. It scored three stars for bill & cost clarity and customer service.
EnergyAustralia
EnergyAustralia has recently expanded its product offerings in South Australia and now has four market contracts for customers to choose from. Two plans comes with pay on time discounts off usage charges, while another comes with a small but guaranteed discount off both usage and supply. In most cases, rates are variable and there is a 12 month benefit period. The exception is EnergyAustralia's fixed rate plan which comes with locked in rates for two years. No exit fees are applied. EnergyAustralia also tends to offer a modest credit on your first bill when you sign up online, but this offer is not always available. The retailer received three stars for overall satisfaction in our 2018 review, but it did earn a very respectable five stars for customer service and four stars on environmental sustainability, bill & cost clarity and tools & advice. It achieved just two stars on value for money.
Origin
Energy giant Origin has a comprehensive product range for South Australian customers, including three market contracts with varying discounts and conditions depending on personal preference. One boasts a pay on time discount, while another offers a bigger discount for paying by direct debit and receiving bills via email. In both cases, discounts apply to usage charges and there is only a 12 month benefit period. Option number three has a smaller guaranteed discount, but it is applied to the whole bill rather than just usage charges. The benefit period can be 12 or 24 months. Rates on all plans are variable and there are no exit fees. Origin also offers a fixed cost plan aptly named 'Predictable Plan', with customers given personal quotes depending on their usage history. Origin was rated three stars for overall satisfaction in 2018, but scored a creditable four stars for customer service and bill & cost clarity. However, it rated only two stars when it comes to value for money and three stars for both tools & advice and environmental sustainability.
In addition to their market offers mentioned above, all five retailers also have standard contracts in SA. These are default electricity plans that customers may find themselves on if their market offer has expired, or they have never switched to a new plan.
List of Electricity Providers in SA
Our customer review and ratings include the five most prominent electricity retailers in South Australia, but it's important to know that there are many more providers operating in the state. Here is a complete list of residential electricity providers in SA.
About the SA Electricity Market
Given the ridiculously high prices that South Australians pay for electricity, you would be forgiven for thinking there wasn't much competition between providers in the market. The price of any product or service generally gets higher when there is no competition. However, this is not the case at all in South Australia as there are many different electricity providers fighting hard for new customers. The problem is the cost of electricity transmission and distribution, which these energy companies need to pass onto their customers. However, the extent to which these costs are passed on to customers is the subject of much debate. South Australia is also heavily reliant on renewable energy generation, and during periods of very high demand – such as hot summer days – supply has occasionally failed to meet demand, resulting in blackouts.
Despite the competitive nature of the South Australian electricity market, latest figures from the Australian Energy Regulator show that 75% of households in SA remain with one of the big three power companies – AGL, Origin and EnergyAustralia. This is largely because many households have not switched electricity providers since the SA electricity market was deregulated in 2012. Deregulation resulted in many new providers entering the local market, and means that they are now free to set their own prices, plans and conditions. Previously, electricity prices in SA had to be agreed with the Essential Services Commission of South Australia. While the removal of energy price regulations has increased competition, the merits of it remain debated, especially considering the high prices South Australians pay.
Electricity Contracts in SA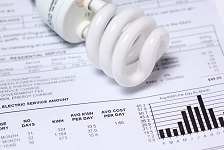 There are two types of electricity contracts in South Australia – known as standard contracts and market contracts. Knowing the difference between them is the first step to finding a cheaper deal.
Standard contracts: Energy companies must offer a standard retail contract in addition to their market contracts. Standard contracts have prices set by the retailers, but they also have various conditions still set out in law. There are no contract term agreements, no exit fees, and prices can only be reviewed every 12 months. However, with no conditional discounts available, standard contracts almost always work out work more expensive than market contracts.
Market contracts: These are contracts set out entirely by the retailers. They come with varying contract lengths and conditions, but can provide the opportunity for consumers to save through conditional discounts, such as paying on time or by direct debit. Market contracts can also come with various sign-up incentives. However, prices can change at the retailer's discretion and exit fees may apply.
Canstar Blue's electricity database shows that households in SA stand to save hundreds of dollars a year by switching from a standard contract to a market contract, even with the same provider, provided they stick to the conditions of their plan. Bigger savings could even be possible by switching providers. Based on typical electricity usage for a family of five, the difference between the cheapest and most expensive electricity plans in SA is almost $1,500 a year. According to the AER's latest report, 12% of households in SA remain on a standard contract.
Understanding Electricity Charges
Once you're settled on the type of electricity contract you want, the next thing you need to understand is the charges you'll face. Electricity prices can vary considerably between providers, so it literally pays to get to know these charges, and what cheap energy rates look like. The two charges that make up your electricity bills are daily supply charges and usage charges.
Supply charges are what you will need to pay simply for being connected to the electricity grid. These are daily charges that remain the same regardless of how much power you actually use. Even if you go on holiday and don't use any electricity for a couple of weeks, you will still be charged for supply. Expect supply charges to vary between plans and providers, from roughly 80 cents a day up to more than $1 a day.
Usage charges are what you pay per kWh for actual electricity usage. These charges can vary significantly depending on your provider and the tariff structure of your plan. You can expect usage charges to range from about 30c per kWh up to around 45c.
It's important to get to know these charges, which can be found in the energy price fact sheet of your contract. Working out what represents 'cheap' rates can help you pick the plan that's best for you. Keep in mind that households with low usage can expect supply chargers to account for a higher proportion of overall costs, while high usage households can expect usage rates to account for a higher proportion.