Using the same provider for your electricity and internet or phone plans may seem like a no brainer, but until recently, it wasn't actually a thing. Lately, however, a few providers have climbed aboard the hype train, now offering phone plans or internet, as well as electricity plans. Or even all three! Whether they were a telco or energy company first, the line has certainly blurred for some.
The providers to offer either energy and internet, or energy and phone plans, are AGL, Dodo, Kogan Energy, Origin and Sumo. So, where do they differ, and is bundling your home services really a good idea? That's the subject of this guide.
Bundling energy with internet or phone plans
There are currently a handful of providers in Australia that stand out in offering electricity and gas, as well as internet services or phone plans – AGL, Dodo, Kogan Energy, Origin and Sumo. As it stands, however, the incentives for bundling services with one provider are fairly modest, though this could change in the near future. Read on to find out exactly what's on offer from each retailer.
AGL Energy and Internet Plans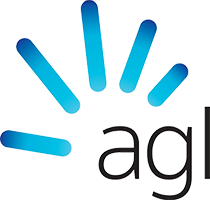 AGL is known as being one of the country's biggest providers of gas and electricity, but the company has now leaped into the telco world with a range of flexible and competitive NBN plans. AGL has five unlimited data NBN options, all of which offer no lock-in contracts and no setup fees. Customers who take an AGL broadband plan with an energy product will receive a $15 monthly discount.
AGL's internet plans are offered across the Home Basic (NBN 25), Home Standard (NBN 50), Home Fast (NBN 100), Home Superfast (NBN 250) and Home Ultrafast (NBN 1000) speed tiers, meaning there's an option to suit all household sizes.
AGL Electricity Prices
Dodo Energy and Internet Plans

Dodo is already known as a cheap internet provider, with unlimited data on the NBN starting from just $65 per month. More recently it has come on board in the electricity and gas game, offering competitive rates in Victoria, NSW, Queensland and South Australia.
Dodo currently offers three months worth of free internet for switching over to them for electricity. Aside from generous bundle offerings, Dodo usually has competitive electricity rates, plus reasonable gas usage rates. Also, keep in mind that plans can and do change all the time.
Dodo Electricity Prices
Origin Energy and Internet Plans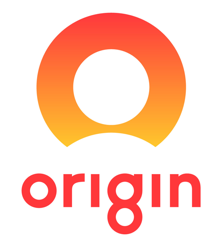 One of the 'big three' energy retailers in Australia, Origin Energy has also ventured into the internet space, offering customers three NBN plans – Everyday 25, Experience 50, and Enthusiast 100, costing $74, $84 and $104 respectively. These products all come with $10 off a month when bundled with an energy plan which make prices a little more reasonable at $64, $74 and $94. All plans include unlimited data and come with a no lock-in, 12-month or 24-month contract length.
Origin also offers Fibre and ADSL broadband plans to customers not yet switched over to the NBN. Origin's NBN plans do provide some bang for buck overall, but there are likely cheaper options on the table. That being said, Origin does not charge a fee for activation and throws in the modem for free – all you have to pay for is its delivery.
Origin Electricity Prices
Kogan Energy and Internet Plans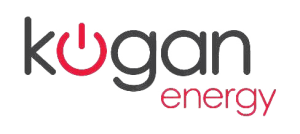 Online Aussie retailer Kogan is now a serious player in the energy and telco space, offering customers electricity and internet plans. Kogan Energy also sells natural gas in Victoria.
Kogan Electricity Prices
Sumo Energy and Internet Plans

Sumo is one of the latest retailers to offer both electricity and NBN plans. Sumo offers explicit discounts if combining both power and internet. Currently, Sumo provides electricity in Victoria, NSW and QLD. As for NBN plans, it provides unlimited data as standard on three speed tiers – NBN 25, 50 and 100. Prices are generally competitive.
By bundling electricity or gas with NBN you may receive bill credits over the life of your internet account, however these credits are not always available. Sumo also provides VoIP calls for an extra $15 a month. Sumo may be a bit ahead of the game here with discounts for bundling – but it could merely be a sign of things to come.
Sumo Electricity Prices
What's cheaper: bundled energy and telco or standalone plans?
Bundling electricity and internet or phone plans is a relatively new phenomenon in Australia, but our cousins across the ditch in New Zealand have been doing it for some time. However, there is currently only a select few providers in Australia to offer both electricity and internet or phone deals, and the incentives provided for bundling currently appear pretty underwhelming.
Bundling may seem like a convenient option, but consider whether you could be getting a cheaper deal elsewhere. Going down the bundling road could make you more complacent regarding your services and less likely to shop around. You'll still need to!
Comparing apples with apples becomes a little more difficult when it comes to bundled discounts etc. Consider if this puts you off or not.
While sourcing different companies for your internet, phone and power needs may require more research and footwork on your behalf, you could save a bit of money every month by doing so.
Consider if you are tied into a contract – plans can change dramatically over a year or more, especially in the energy space.
Additionally, don't just fall into the trap of assuming that a big discount and some money off for bundling automatically equates to the cheapest deal. Plans in the phone, internet and energy spaces change all the time, so it could pay to be on your toes. In any case, companies offering both energy and telco plans sounds pretty cool, but consider if they are the right option for you.