Using the same provider for your electricity and internet or phone plan may seem like a no brainer, but up until recently, it wasn't actually a thing. Lately, however, a few providers have climbed aboard the hype train, now offering phone plans or internet, as well as electricity plans. Whether they were a telco or an energy company first, the line has certainly blurred.
The providers to offer either energy and internet, or energy and phone plans, are Dodo, Amaysim, Origin, Commander and Sumo Power. So, where do they differ, and is bundling your home services really a good idea? That's the subject of this guide.
Compare Electricity Plans
Bundling energy with internet or phone plans
There are five providers in Australia that stand out in offering electricity and gas, as well as internet services or phone plans – Dodo, Amaysim, Origin, Commander and Sumo Power. As it stands, however, the incentives for bundling services with one provider are fairly modest, though this could change in the near future. Read on to find out exactly what's on offer from each retailer.
Dodo Power and Internet Plans

Dodo is already known as a cheap internet provider, with unlimited data on the NBN starting from just $70 per month. More recently it has come on board in the electricity and gas game, offering big discount plans in Victoria, NSW, Queensland and South Australia.
Dodo currently offers internet and energy bundles with up to $120 a year in savings on internet costs, depending on where you live. Aside from generous bundle discounts, Dodo offers up to a 40% discount on electricity in Victoria and 25% off gas, but discount rates are conditional and can vary from state to state. Also, keep in mind that plans can and do change all the time.
Amaysim Power and Phone Plans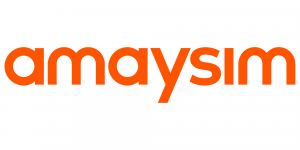 Amaysim looks set to take over the world, at first offering just mobile phone plans, but now moving into the energy space. Amaysim also acquired Click Energy in early 2017, but the two brands seem to operate independently. Amaysim originally kicked off its energy offerings with large conditional discounts, but has since changed its model and moved away from big discounts, instead promoting simplicity and transparency, with no discounts in sight. It has also launched a fairly unique subscription product in Victoria where you prepay power.
As for phone plans, Amaysim packs quite a lot of value into its SIM-only products. From unlimited standard national calls and texts with each plan, as well as 1GB to a whopping 60GB of mobile data, Amaysim certainly provides customers with a smorgasbord of options at competitive prices.
Sumo Power and Internet Plans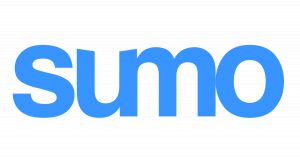 Sumo is one of the latest retailers to offer both electricity and NBN plans. Sumo offers explicit discounts if combining both power and internet.
Unfortunately, Sumo currently only provides electricity in Victoria and NSW, but it seems there are plans to expand to other areas soon, most likely Queensland. As for NBN plans, it provides unlimited data as standard on three speed tiers – NBN 12, 25 and 50. Prices are generally competitive.
By bundling electricity or gas with NBN you could save $5 a month off your NBN deal. Sumo also provides VoIP calls for an extra $10 a month. Sumo may be a bit ahead of the game here with discounts for bundling – but it could merely be a sign of things to come.
Origin Power and Internet Plans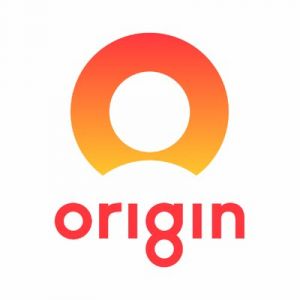 One of the 'big three' energy retailers in Australia, Origin has also ventured into the internet space, offering customers four NBN plans – Basic, Everyday, Experience, and Enthusiast, costing $65, $80, $95 and $110 respectively. All plans include unlimited data and come with a no lock-in, 12-month or 24-month contract length.
Origin also offers Fibre and ADSL broadband plans to customers not yet switched over to the NBN. Origin's NBN plans do provide some bang for buck overall, but there are likely cheaper options on the table. That being said, Origin does not charge a fee for activation and throws in the modem for free – all you have to pay for is its delivery ($10).
Commander Power and Telco Plans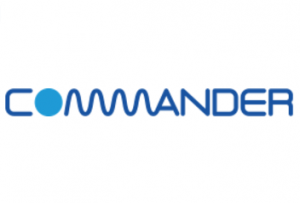 Commander is known predominately as an energy provider for small businesses in Victoria, NSW and South Australia. But the retailer allows customers to combine electricity and phone plans, with no lock-in contracts and 24/7 technical support.
Commander also gives businesses the option to consolidate internet with office phone plans, offering four bundled deals. As for its electricity products, Commander is offering 20% off its market usage rates when customers pay bills on time. The convenience of bundling electricity, phone and internet services with one provider could be a major plus factor as a business operator.
What's cheaper: bundled energy and telco or standalone plans?
Bundling electricity and internet or phone plans is a relatively new phenomenon in Australia, but our cousins across the ditch in New Zealand have been doing it for some time. However, there is currently only a select few providers in Australia to offer both electricity and internet or phone deals, and the incentives provided for bundling currently appear pretty underwhelming.
Bundling may seem like a convenient option, but consider whether you could be getting a cheaper deal elsewhere. Going down the bundling road could make you more complacent regarding your services and less likely to shop around. You'll still need to!
Comparing apples with apples becomes a little more difficult when it comes to bundled discounts etc. Consider if this puts you off or not.
While sourcing different companies for your internet, phone and power needs may require more research and footwork on your behalf, you could save a bit of money every month by doing so.
Consider if you are tied into a contract – plans can change dramatically over a year or more, especially in the energy space.
Additionally, don't just fall into the trap of assuming that a big discount and some money off for bundling automatically equates to the cheapest deal. Plans in the phone, internet and energy spaces change all the time, so it could pay to be on your toes. In any case, companies offering both energy and telco plans sounds pretty cool, but consider if they are the right option for you.