Using the same provider for both your electricity and internet needs may seem like a no brainer, but up until recently it wasn't a thing. Recently, a few providers have gotten on board the hype train, now offering both internet and electricity plans. Whether they were a telco first or an energy provider, the line seems to have been blurred. Providers to offer both energy and internet are Dodo, Amaysim and most recently Sumo Power. However, where do they differ, and are their plans even competitive?
Bundling Energy and Internet
There are three providers in Australia that stand out in offering electricity and gas, as well as internet services – Dodo, Amaysim and Sumo Power. As it stands Sumo is the only one to offer discounts if you combine your electricity and internet.
Dodo Power and Internet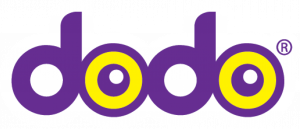 Dodo is already known as a cheap internet provider, with unlimited data on the NBN starting at under $60 per month. More recently it has come on board in the electricity and gas game, offering plans in Victoria, NSW, Queensland and South Australia.
While Dodo does not offer any specific 'bundling benefits' for electricity and internet, it does still offer bundles for electricity and gas. Dodo offers up to a 40% discount on electricity in Victoria and 25% off gas, but discount rates are conditional and can vary from state to state. Also keep in mind that plans can and do change all the time.
Amaysim Power and Internet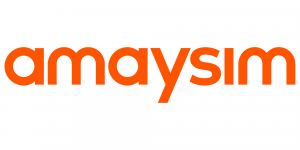 Amaysim looks set to take over the world, at first offering just mobile phone plans, then moving onto NBN and now moving into the energy space. Amaysim also acquired Click Energy in early 2017, but also offers standalone electricity plans. With huge conditional discounts that don't expire after just a year or two, Amaysim has often one of the cheapest energy providers in town, but be aware that details can and will change on a regular basis.
In the NBN space, Amaysim has also featured an ongoing discount where you can get unlimited data from just $40 per month. Speed boosts are also cheap, and plans come on a month-to-month basis as standard. While there are not exactly any bundling benefits, Amaysim typically stands out as one of the cheaper providers in both sectors.
Sumo Power and Internet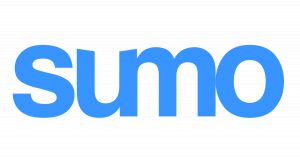 Sumo is one of the latest to offer electricity and NBN plans. However, unlike the other two above, Sumo started off as an electricity company and only recently has it jumped into the NBN space. Also unlike the other two, Sumo offers explicit discounts if combining both power and internet.
Unfortunately, Sumo Power currently only provides electricity in Victoria, but it seems there are plans to expand to other areas soon, most likely NSW. As for NBN plans, it provides unlimited data as standard on three speed tiers – NBN 12, 25 and 100. Standard prices are $60, $70 and $90 a month respectively. By bundling electricity or gas with NBN you can save $5 a month off your NBN deal.
Sumo also provides VoIP calls for an extra $10 a month. Sumo may be a bit ahead of the game here with discounts for bundling – it could merely be a sign of things to come.
Bundling electricity and internet is a relatively new phenomenon in Australia, but our cousins across the ditch in New Zealand have been doing it for some time. However, there is currently only a select few providers in Australia to offer both electricity and internet, and only one seems to offer any discounts for actually bundling the two – and that's Sumo. Other considerations include:
Bundling may seem like a convenient option, but consider whether you could be getting a cheaper deal elsewhere. Going down the bundling road could make you more complacent regarding your services and less likely to shop around. You'll still need to!
While sourcing different companies for your internet and power needs may require more research and footwork on your behalf, you could save a bit of money every month by doing so.
Consider if you are tied into a contract – plans can change dramatically over a year or more especially in the energy space.
Additionally, don't just fall into the trap of assuming that a big discount and some money off for bundling automatically equates to the cheapest deal. Plans in both the internet and energy spaces change all the time, so it could pay to be on your toes. In any case, companies offering both energy and internet plans sounds pretty cool, but consider if they are the right option for you first.