List of QLD Electricity Providers
Here is a list of energy providers in South East Queensland.
Canstar Blue's electricity comparison service includes pricing from all of these providers. These companies only operate in South-East Queensland. Ergon Energy is the only electricity retailer in regional Queensland, which we'll come to shortly. Use our free comparison tool to compare a range of energy plans from retailers in your specific area.
What is the DMO and Reference Price?
This report talks about the new Reference Price for energy, but what exactly is it? Well, in July 2019, tough new industry regulations took effect designed to simplify energy plans and the way consumers compare. Part of the change was that a new, cheaper Default Market Offer (DMO) was introduced that saw customers on expensive standing offers automatically switched onto the cheaper tariff. This resulted in notable savings for these customers, but the DMO also now acts as a Reference Price from which all products must now be compared. The Reference Price is consistent across all retailers, so you can be sure the percentage savings referenced (either more than or less than the Reference Price) genuinely indicate the true value of a plan, as opposed to the previous way of doing thing whereby discounts were all applied to different base rates.
About the QLD Electricity Market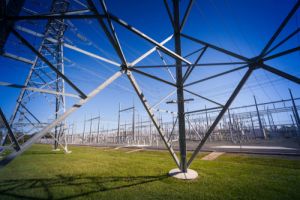 It's important to understand that, when it comes to electricity, Queensland is split into two very different geographical areas. In 2016, the Queensland Government deregulated the electricity market in the south east of the state, meaning that the energy companies are now free to set their own products, prices and conditions – a move designed to increase competition and put downward pressure on prices. Households in Brisbane and the surrounding areas have been able to switch electricity providers since 2007 when 'Full Retail Competition' was introduced, but price regulations meant there was little or no cost benefit in doing so. Now the level of competition between providers has increased dramatically and consumers are being presented with all manner of sign-up and ongoing incentives to switch.
Meanwhile, it's a case of 'as you were' for the rest of Queensland, as the state Government continues to control electricity pricing, with Ergon Energy the only provider for regional areas. To summarise:
In SE Queensland, electricity prices are now deregulated, meaning the energy retailers set their own plans and prices, with consumers in places such as Brisbane, Ipswich, Toowoomba, the Gold Coast and Sunshine Coast able to switch to retail market offers from up to 20 different providers. However, some QLD households remain on standard electricity contracts and are therefore likely to be paying more than they need to. If you live in these areas and still have a default electricity contract, you should contact your provider and ask about your options.
In regional areas of Queensland, energy prices remain regulated by the Queensland Competition Authority and households do not get to pick their provider, with Ergon Energy the default retailer in places like Bundaberg, Rockhampton, Townsville, Cairns, Mount Isa and other regional areas in between. Customers in these areas are still on regulated contracts, with the terms and conditions set out by law. Electricity costs in regional Queensland are subsidised by the state Government to ensure households do not end up paying considerably more than those in SE QLD.
SE QLD is covered by the Energex electricity network, while most of regional QLD is on the Ergon network. A small area around Goondiwindi on the NSW border in southern QLD falls onto the Essential Energy network, which covers huge parts of rural NSW.
QLD Electricity Distributors Merge
2016 was also a significant year for the Queensland electricity market as the state Government decided to merge its two electricity distributors – Ergon Energy and Energex. In addition to providing retail services throughout regional Queensland, Ergon Energy is also the energy distributor, meaning it is responsible for managing and improving the vast network infrastructure which delivers power to homes and businesses. Energex is the electricity distributor for SE QLD. The state-owned companies have been brought together under parent company Energy Queensland, based in Townsville.
QLD Electricity Generation & Power Stations
The Queensland Government continues to play an integral role in the generation of electricity in the state. It owns a wealth of coal-fired and gas turbine power stations scattered across Queensland, plus hydroelectric stations and solar and wind farms.
State-owned energy companies returned $2.3 billion into the Government's coffers in dividends and tax payments in 2017.
Electricity Contracts in QLD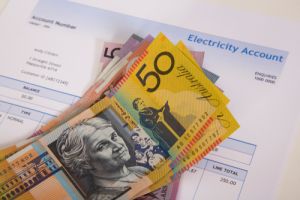 With so many electricity providers operating in SE Queensland, households have a wide range of plans to choose from. The vast majority of market electricity contracts come with variable rates, meaning that the retailer can adjust prices at any time. However, some retailers provide fixed rate deals whereby customers can lock in rates that do not change for one or two years, offering some protection against price increases.
While AGL, Origin and EnergyAustralia dominate the SE QLD market – with 80+% market share according to the Australian Energy Regulator's (AER) latest industry report – other companies are starting to make their presence known, with Alinta Energy and Red Energy the two most notable additions to the state in recent times. Meanwhile, Powershop gives its customers the opportunity to save on bills in the long-run with the sale of future 'power packs' through its online store. The idea is that you can purchase electricity ahead of time at reduced rates. The catch is that you'll have to log on to the website at least once a month to get the best deals, but for proactive energy-users, it may be worth the effort.
Solar Plans in QLD
Most electricity plans in Queensland come with a feed-in tariff for solar customers. However, the feed-in tariffs in QLD can vary dramatically between providers. The good news is that, given QLD has the highest solar penetration rate in Australia, the retailers are competing to offer the most favourable rates possible. This means various solar specific plans for Queenslanders and feed-in tariffs of up to 20c per kWh.
QLD Electricity Charges Explained
Whether you're on a standard or market electricity contract – or have a variable or fixed rate product – it is hugely important that you understand all of the different costs that make up your power bills. The two main charges that make up your bills are supply and usage charges:
Supply charges are what you'll need to pay simply for being connected to the electricity grid. This ongoing daily charge applies regardless of how much electricity you use. You may also see supply charges referred to as 'service charges' on bills. Households in Brisbane and the surrounding areas will typically pay around $1.20 a day in supply charges.
Usage charges are what you pay for your actual electricity consumption. These are the costs that you could reduce by paying close attention to your usage habits and making even some subtle changes. Electricity usage rates in SE QLD can vary greatly, from as low as 28c per kWh with some plans, up to about 37c.
For households with high energy requirements, usage charges will generally make up the majority of your overall costs. However, lower usage households should pay particular attention to supply charges as these will likely make up a higher proportion of your overall costs.
Electricity Discounts in QLD
Discounts were previously the main marketing tool of energy retailers in Queensland, but following changes to industry regulations in 2019, most have moved away from discounts and instead compete to offer the lowest base prices, or other sign-up incentives like bill credits. Some retailers still offer discounts, which are generally dependent on paying bills on time or by direct debit. Some providers also provide an additional discount if customers receive their bills via email instead of post.
Energy Rebates in QLD
With the average electricity bill in Queensland around $1,600 a year, this will be putting a huge financial pressure on some customers. As such, the Queensland Government provides energy rebates for eligible seniors and pensioners. The Electricity Rebate could knock as much as $340 off a customer's annual power bill. Concessions may also be available for Health Care Card holders. Contact your retailer for details.
Electricity Tariffs in QLD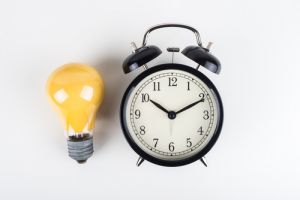 In addition to a growing number of electricity plans, households in SE QLD can also consider a number of tariff options that may better-suit their usage habits. An electricity tariff relates to the pricing structure of an energy plan. All power plans have a fixed daily charge for the supply of power to the premises, but the rates that you pay for electricity usage can vary significantly depending on when you use power. The two primary tariffs in Queensland are known as single rate and time of use.
A single rate tariff means households are charged the same amount for electricity whatever time of day they happen to use it, while time of use tariffs can have multiple prices depending on when you use power. Time of use tariffs come with 'peak' and 'off-peak' rates – with electricity more expensive during periods of high demand – as well as 'shoulder' rates for times in between. While single rate tariffs can be used with any type of energy meter, households will need a smart meter or interval meter to access a time of use tariff.
In Queensland, the following electricity tariffs are available. Remember that prices in SE QLD are set by the retailers, with those in regional areas set by the Queensland Competition Authority.
Tariff 11 – this is the standard residential electricity tariff in Queensland, whereby customers pay the same usage rate for each unit of electricity consumed – measured in kilowatt hours (kWh) – regardless of the time of day.
Tariff 12 – this is a time of use tariff and alternative to Tariff 11. With it, households pay a different price for usage depending on the time of day – and potentially even the time of year – with electricity often most expensive in summer.
Tariffs 31 and 33 – these are 'economy' tariffs which can be used to power high usage appliances such as hot water systems and pool pumps. You may also see them referred to on bills as 'controlled load' or 'dedicated circuit' on your bills. Households must first be on either Tariff 11 or 12 before being able to access Tariffs 31 or 33. Households on single rate tariffs can also benefit from a controlled load.
Other, less common QLD electricity tariffs include Tariff 14 (Demand) and Tariff 35 (Smart Control).
If you have a smart meter, there could be savings to be had on a time of use tariff. However, you first need to understand the different pricing structures to find a deal that works for you. Switching to a time of use tariff and still using lots of electricity when prices are highest in the early evening could prove a financially costly mistake.
Where can you find the cheapest electricity prices in SE Queensland?
While our customer satisfaction ratings offer an insight into the 'value for money' electricity providers in SE Queensland are deemed to offer (i.e. price versus the quality of service you receive), Canstar Blue also calculates electricity prices for households to show which providers deliver the cheapest overall costs to customers. 'Cheapest' doesn't automatically mean the 'best', but for a helpful guide on electricity prices in Brisbane and the surrounding areas, consult our dedicated cost comparison report. You will notice there is a huge difference in costs between providers, so it's a smart move to regularly shop around.
What to consider when choosing an electricity provider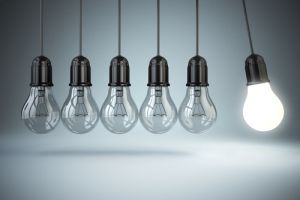 Picking a new electricity provider is not a simple decision, but the good news is that most companies offer plans with no contract agreements – or at least no exit fees – meaning you can easily switch if things don't work out as you had hoped (i.e. they prove too expensive or their service isn't up to scratch). Our customer reviews offer a helpful insight into how existing customers rate the biggest operators in SE Queensland – and our electricity database shows where you can find the cheapest rates in the Brisbane area – but you will only really know an energy company once you have signed up to it. However, here are some things to consider before doing so, and some questions you may want to consider:
Do you want a variable or fixed rate electricity plan? Remember that fixed rate plans come on a one or two-year contract but offer some protection against price changes. Variable rate plans, on the other hand, can change prices at any time.
What are the usage and supply charges? Your electricity bill will consist of usage charges for the power that you use, plus supply charges simply for being connected to the grid. Supply charges in SE QLD are typically around $1.20 per day, but can vary significantly. The cheapest usage rates for general usage will typically be around 28-29 cents per kWh. Rates during other times will likely be lower on time of use tariffs. While you may find supply charges lower than $1.20 a day, these may be compensated for by high usage rates, so it pays to get to know these charges to help you find a better deal.
What fees could you be charged? Some energy plans have no exit fees, but others may charge you if you want to break your agreement early. Plenty of other fees could also be applied if you miss a payment or move home, for example. Connection and moving fees are common, so make sure you know what you will be paying if you're renting a home and are likely to move before the end of your contract.
What discounts are available? Most electricity plans offer some kind of discount for paying on time, by direct debit, for signing up online, or receiving bills via email. Find out what you need to do to qualify for the discount and make sure it's something you'll be able to fulfill. Remember that the plans with big headline discounts don't always work out the cheapest overall and that failing to meet the conditions means you will be left to pay a much higher price.
What is the contract length and benefit period? It can be easy to sign up to an electricity plan without realising that you're being locked into a contract with exit fees, so be sure to check these details carefully. In the case of discounts, be sure that you check how long the benefit period lasts because once it expires you'll be left paying more.
All energy companies are required by law to publish price fact sheets for each of their products, where you will be able to find the answers to these questions, and also check the usage and supply charges you will pay. However, these documents are not always the easiest to interpret, so don't be afraid to pick up the phone and ask for some straight answers to straight questions.
As an energy customer, you have consumer rights, so if you're not happy with your existing agreement, make sure you contact your retailer and seek a resolution. If you decide to switch providers, you have a 10-day cooling off period to change your mind without incurring any fees. When comparing offers, be sure to check the costs you'll be charged, and keep our customer ratings in mind. Everyone wants cheap prices, but good customer service can be just as important. The Queensland electricity market has never been so competitive, so be sure to take advantage of this and find a better deal.
About the author of this page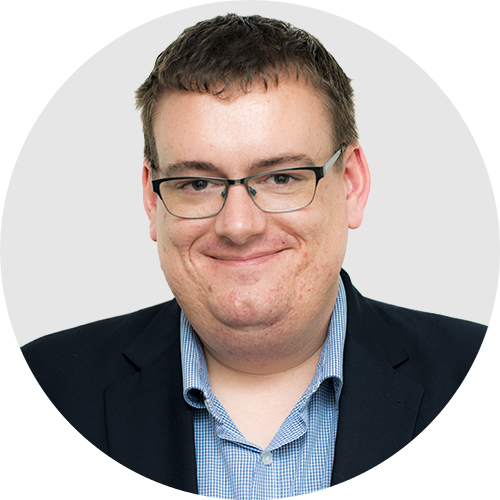 This page was originally published by Canstar Blue Editor-in-Chief Simon Downes. He's been writing about electricity prices in Queensland for more than five years, covering the initial deregulation of the market in 2016, the influx of new retailers and competitive offers, dodgy discounts, and more recently the fallout from new industry regulations designed to make energy plans more transparent. Simon also acts as spokesperson for Canstar Blue and is one of Australia's best-known energy retail commentators.