SIM Only, Prepaid & Phone on a Plan Explained
You may have noticed we rate prepaid plans, postpaid SIM-only plans and phones on a plan. So what do these mean? A simple explanation is below:
Prepaid: You load credit, pay first and then go. By default they come with no contract, and credit can run out unless you manually recharge. Expiry periods can also vary, from one to 365 days! Popular prepaid providers include ALDI Mobile, Amaysim and Kogan Mobile.  
Postpaid, SIM-only: This is where it gets tricky. Postpaid means you are debited every month, which means you can't pick up a SIM card at a convenience store. Postpaid plans can come either on a monthly, 6-month or 12-month contract. You are usually subject to a credit and ID check when signing up. If you run out of credit, it is automatically topped up, usually to the tune of $10/GB data. Popular providers here include Jeenee Mobile, Moose Mobile, Amaysim (can be either prepaid or postpaid) and Optus. 
Phones on a Plan: As the name suggests, these plans come with a phone bundled in, usually over a 24 month contract, and are 'postpaid' by default. 12-month and 36-month contracts are also becoming more popular. Often, to get the latest phones you have to be willing to spend $70+ a month, with some plans costing over $100 a month. Popular providers include Optus, Telstra, Vodafone and Virgin Mobile. Woolworths Mobile also allows you to bundle in some phones.
All in all, these points are generally arranged in order from least commitment to most commitment. With prepaid, you can come and go as you please, while SIM-only deals are postpaid, are direct debited and you will likely have to call up to cancel, while phones on a plan usually carry a lengthy contract of around two years.
Cheap iPhone Plans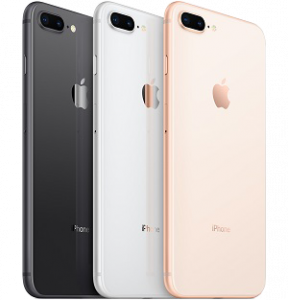 The cheapest plans for the newest iPhones hover around the $70 mark. You have the traditional big three providers – Telstra, Vodafone and Optus – as well as some smaller providers.
While iPhone X plans are closer to $100 a month, iPhone 8 plans are usually a fair bit cheaper. With these plans you'll have to look at what goes into the price – often it's more than just data, calls and texts. Telcos often include extra stuff such as Apple Music memberships, data-free Netflix and music streaming, entertainment packs and more.
Phone Plans $10 and Under
These days, it's not hard to find cheap plans $10 or under with 1GB data on board. In fact, it's become quite the norm. Some providers even throw in unlimited calls & texts as well. Providers worth keeping an eye out for include:
Keep in mind that some providers, such as OVO, are prepaid, which can be good for those who don't want to incur any automatic top ups. Also keep in mind that to get the tip-top deals, you may have to sign up to a 6 or 12-month contract.
Phone Plans $30 and Under
For less than the price of a ticket to the footy, $30 gets you quite a lot these days. Realistically you can expect to get unlimited calls and texts, plus 5GB data. Plus, if you're lucky, you may even get more data. Once again, providers worth looking out for are:
One of the take home messages here is that to get the best deals, you may have to sign up for 6 or 12 months, but there are still great deals to be found with no contract. Also note that the four providers listed above are just some of the providers offering good deals – there are often a lot more to choose from.
Phone Plans $50 and Under
Phone plans around $50 constantly pack in more value, and you can realistically expect about 15GB or even more at this price point. Unlimited calls & texts are pretty much a given, and many providers also offer generous international call credit. Providers worth keeping an eye out for here are:
Note that Kogan Mobile is a prepaid provider but is often class-leading when it comes to data included. Amaysim benefits from being either prepaid or postpaid, and Telechoice's best deals usually come with a 12-month contract. Optus benefits from bonus goodies like Optus Sport, data-free music streaming, data-free Netflix and more.
Cheap, Big Data Phone Plans
If it's data you crave, you have a fair few options. A number of providers offer lots of data for a comparatively small price – the catch being that you get the 3G data spectrum only. Usually you can get 90GB for $70 or so, and providers worth keeping an eye out for are:
These providers operate on the Optus network, and include unlimited calls & texts. However, once again, 3G data is offered, instead of the faster 4G. If you desire something faster, there are some big data plans out there, but expect to pay more. See the below tab for more information.
All in all, data is the battleground of today's mobile market. However, keep in mind that these providers do operate on the 3G spectrum – you may find it more worth your while to get a little bit less 4G data that is full speed.
100GB+ 4G Phone Plans
If you want 100GB of data on your phone plan with 4G speeds you need to be willing to spend the big bucks. You may also need to bundle in a phone, but at these prices the phone is often included at no extra cost. Providers worth looking at are:
Overall, 100GB for around $100 seems to be the going rate, and you will likely have to go with the big guys here. However, it's more than just data; often you'll get extra stuff such as data-free Netflix and music, streaming bundles, entertainment packs, and even Foxtel and other goodies. If you have a mammoth budget and an appetite for data, the big telcos do reward you.