Fact Checked
With 5G networks rolling out across capital cities – and 5G devices now available from brands including Apple, Samsung, OPPO, Nokia, and Motorola – millions of Australians now have some access to 5G on their smartphone. However, when it comes to using 5G for home internet, it's a different story.
5G has been touted as a possible 'NBN killer', promising speeds that can easily outstrip the fastest available residential NBN plans. The new network isn't quite there yet: but for lucky Australians living in areas covered by Telstra, Optus or Vodafone 5G, it could be a fast alternative to your current home broadband plan.
It's early days for 5G home internet, but several providers are now offering plans to customers wanting a flexible, fast and reliable broadband connection. If you're considering giving 5G internet a try, here's the best and cheapest 5G broadband plans available in Australia.
In this guide:
5G internet plans compared
The following table shows a selection of published 5G broadband plans on Canstar Blue's database, listed in order of cost, from the lowest to highest and then by data allowance, largest to smallest. This is a selection of products with links to referral partners.
What is 5G home internet?
5G is the latest generation of mobile technology in Australia and world-wide, which can deliver fast speeds wirelessly via 5G-enabled mobile networks. 5G internet uses these networks to connect your home or office via a modem, hotspot, internet dongle or SIM card, depending on your choice of plan.
Opting for 5G over a wired connection offers flexibility and simple set-up, without the need for a phone line or a complicated installation process. You'll get fast speeds and – if you're on the right plan – the option to connect anywhere your provider offers 5G coverage.
5G mobile broadband vs 5G home wireless
There are two types of 5G internet available to Australians: 5G mobile broadband, and 5G home wireless/home broadband. Both types use 5G cellular networks to wirelessly access the internet, but are a little different in how they operate and who they're best suited to.
Mobile broadband is usually portable, with a capped monthly data limit. You can connect quickly and easily via a data SIM, USB dongle, or a WiFi hotspot (depending what your provider offers). Mobile broadband is a good back-up for fixed-line broadband, and is great for travel, or for getting online when you're away from home or WiFi.
Home wireless broadband is designed to replace your home wired broadband connection, and uses a plug-in modem to connect multiple devices. These plans can sometimes include unlimited data, and tend to offer more data for your money when compared to mobile broadband, but can't be easily used on-the-go as you'll need a power source for your modem.
Currently, Telstra offers 5G mobile broadband, while Optus and SpinTel sell 5G home wireless broadband.
Telstra 5G Internet Plans
Telstra was the first Australian telco to offer some form of 5G service to residential customers. If you're interested in 5G for home or mobile internet, Telstra's Medium and Large mobile broadband plans include 5G network access if you pair your service with a compatible 5G modem.
While Telstra mobile broadband doesn't offer unlimited full-speed 5G data, data allowances are available up to 200GB per month, and you'll also get unlimited data at speeds of 1.5Mbps in addition to your fast gigabyte inclusions. These plans also include extras such as data-free Apple Music streaming (subscription required), data sharing between eligible devices, and no lock-in contracts.
To access Telstra's 5G network on a mobile broadband plan, you'll need a compatible 5G device, such as the Telstra 5G Wi-Fi Pro. This modem is available to add to your plan on a payment term of 12, 24 or 36 months, or to buy outright for $599.
Optus 5G Internet Plans
Optus is the first Australian provider to offer customers unlimited 5G internet plans, which are designed as an alternative to traditional fixed-line broadband. These plans are available on both monthly and 24-month contracts, although no-contract plans do incur a $200 start-up and modem fee.
Customers can choose between the cheaper 5G Internet Everyday plan with a download speed limit of 100Mbps, or choose unrestricted speeds on the more expensive 5G Internet Entertainer option. Both plans include a speed satisfaction guarantee of 50Mbps, and the faster Entertainer plan offers a typical evening speed of 225Mbps during the busy 7pm-11pm period.
Optus' Entertainer plan also features a Fetch Mighty set-top box and one premium channel pack, while both plans include Optus Sport + OS Fitness. All Optus 5G internet plans include a Nokia FastMile 5G modem to connect to both 5G and 4G networks.
Vodafone 5G Internet Plans
While Vodafone is also rolling out its own 5G mobile network, it's yet to launch 5G internet plans for residential customers. You can access Vodafone 5G on the telco's mobile phone and SIM-only plans (provided you have a compatible smartphone), but Vodafone's mobile broadband plans are currently limited to 4G and 3G only.
SpinTel 5G Internet Plans
SpinTel now offers 5G home internet on the Optus 5G network. There are two unlimited data 5G plans on offer, with your choice of a 12-month contract or going month-to-month; however, locking in your plan for a full year scores you a cheaper monthly price.
Both plans include the Nokia FastMile 5G modem available to Optus customers, but there is a $20 upfront postage fee. SpinTel cites a typical evening speed of 239Mbps for its 5G internet service, and offers a 50Mbps satisfaction guarantee to new customers.
How much does a 5G internet plan cost?
5G internet pricing is generally determined by a plan's data allowance. For unlimited data, expect to pay a minimum of $70 per month for 5G broadband in Australia – this is pricier than entry-level NBN, but with faster speeds.
If you're looking for something cheaper, you can opt for a 5G mobile broadband plan with a monthly data cap. These plans are available from $50 per month, but you'll need to keep an eye on your data use.
Outside of the monthly plan price, you may also be required to pay initial setup costs, such as modem charges or activation fees. If you're on a contract, you may also be charged an early termination fee if you cancel your plan early.
What is the cheapest 5G internet plan?
The cheapest 5G internet plan available in Australia is currently Telstra's Medium mobile broadband plan, which is priced at $50 per month. However, this plan only includes 60GB of full-speed 5G or 4G data each month, although you do get additional unlimited data at slowed speeds of 1.5Mbps.
If you're looking for cheap unlimited 5G plans, the lowest-priced option is available from SpinTel on a 12-month contract. This includes unlimited data for $70 per month, but you'll need to commit for a full year; you can also go no-contract, but the price will increase to $90 monthly.
Optus' cheapest 5G internet plan is priced from $75 for unlimited data, but speeds are capped at 100Mbps. If you want unrestricted 5G speeds, you'll pay $90 per month for unlimited data on Optus' Entertainer plan.
Is 5G better than the NBN?
It's hard to say if 5G is 'better' than the NBN just yet, but it could act as a fast and reliable alternative to the broadband network down the line. However, it's unlikely to ever operate as a replacement to fixed-line NBN plans.
Currently, the fastest NBN plans available to residential customers are on the NBN 1000 tier, which offers downloads speeds of up to 1000Mbps (that's one gigabit per second). 5G speeds have been recorded in the 2 Gbps region during telco tests, but average real-world 5G home internet speeds are around 220Mbps – 240Mbps during busy periods, depending on your location and provider.
While both the NBN and 5G internet can theoretically promise incredibly fast speeds, what you're able to experience at home will vary due to your plan, budget, and – in the case of NBN – connection type. There are a lot of variables impacting both technology types, but as of mid-2021 most Australians are likely to find more reliable and affordable broadband by opting for the NBN.
Can I get 5G home internet at my address?
In order to use 5G home internet, you'll first need reliable 5G coverage on either the Telstra or Optus 5G networks. You can check your address online on both Telstra and Optus' websites to see if you're eligible for either provider's 5G broadband plans (and, in the case of Optus coverage, SpinTel 5G broadband).
If your address is covered, you're free to sign up for an applicable 5G internet plan. Keep in mind that as 5G is still in the early stages of roll out, you may have to wait a little while for coverage to be live in your neighbourhood, particularly if you're outside a major metro area. You can find more information on each telco's 5G network rollout in the following guides:
Do I need a 5G modem?
If you're looking to sign up for a 5G internet plan, you'll need a modem that's capable of connecting to 5G networks. Fortunately, Telstra, Optus and SpinTel all offer 5G-capable modems or modem/routers alongside their respective 5G broadband or home wireless plans, so you won't need to go searching for compatible 5G-ready hardware.
Telstra 5G modems
If you're planning to use Telstra's mobile broadband plans on the telco's 5G network, you can pair your plan with the Telstra 5G WiFi Pro or the Netgear Nighthawk M5. Both devices are portable and offer 5G connectivity, but the Netgear Nighthawk is slightly more expensive ($699, versus $599 for the WiFi Pro).
You can buy either device outright, or pay it off over a period of 12, 24, or 36 months, with payments added to your monthly mobile broadband bill. Keep in mind that if you do pick up one of these modem/hotspots on a Telstra mobile broadband plan, you'll need to pair it with Telstra's Medium or Large plans for 5G network access.
Optus 5G modems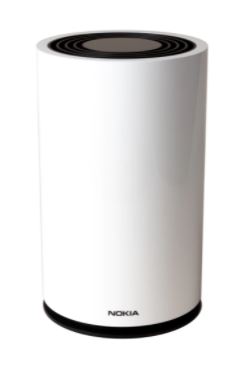 Optus includes the Nokia FastMile 5G Gateway on all 5G home internet plans, including both monthly and 24-month contracts. However, if you decide to go month-to-month rather than commit for a full two-year term, you'll need to pay $200 upfront for your modem and setup costs.
The Nokia FastMile connects with both 5G networks and also offers 4G/LTE backup. If you decide to cancel your Optus 5G plan, you'll need to return the Nokia modem in good working order within 30 days, or be charged a non-return fee of $300.
SpinTel 5G modems
SpinTel operates on Optus' 5G network, and offers the same Nokia FastMile 5G Gateway on its 5G internet plans. The device is included on both 12-month and month-to-month plans, but keep in mind that you will pay $15 per month more if you opt for a contract-free term.
Like Optus, SpinTel requires you to return the Nokia 5G modem if you cancel your 5G plan. If you do not return the device in good working order within 21 days of cancellation, SpinTel will charge you its full retail value – that's $935.
5G internet vs. 5G mobile: what's the difference?
There's no difference between the 5G connection you get on your phone, and the 5G you use on a mobile broadband or home wireless broadband plan. Both 5G mobile and 5G internet use the same 5G networks from Telstra, Vodafone and Optus – the difference is that access and data use is packaged into plans that are specific to the way you're using the network.
5G phone plans include calls, texts and data, as well as other perks such as international calling and roaming (depending on your plan and provider). They're designed to be used with a smartphone, although you can 'tether' your phone in order to connect other devices to your mobile plan's data service.
5G internet plans are data-only, and may come with a modem or hotspot rather than a SIM card or dongle. Some providers, such as Telstra, may throw in extras such as data-free music streaming – but overall these plans are internet-only, and don't include calls or texts over 5G networks.
5G phone plans
If you're using a 5G smartphone and want to share your fast 5G speeds between other devices in your home, you do have the option of tethering your handset. This means you'll use your phone's mobile connection as a mobile hotspot to connect other devices to the internet.
To achieve this, you'll need a 5G phone, a 5G phone plan, and 5G coverage in your home. While this is a good workaround for times when your home internet isn't cutting it, tethering doesn't guarantee a performance as strong as what you'll get with a dedicated 5G broadband plan, and may be frowned upon by your provider; it also means you'll need to keep an eye on your phone plan's data, as allowances may be significantly smaller than what's available on 5G home internet plans.
Below is a selection of SIM-only 5G-ready plans from Telstra, Optus, Vodafone and SpinTel.