If you've just come out of a lengthy phone contract or you're just looking for the next best deal, a SIM only plan may be a great way to save some money and get access to a plan that packs a punch. Optus provides a selection of postpaid plans across 12-month contracts. If you're looking for a new phone plan but don't want a new smartphone, an Optus SIM only deal could be the right deal for you.
A SIM only plan means you bring your own phone and the telco you go with provides a SIM card, so you can simply pop in your SIM card and you're good to go. This makes it possible to use an older device or buy your phone outright, which could work out cheaper in the long run. You can also do this with a prepaid phone plan, of which Optus has several different options, but in this article we'll focus on postpaid plans. Read on to see what Optus has to offer when it comes to SIM-only plans and how they compare to other telcos.
SIM-only postpaid plans from other telcos
Before we take a look at what Optus is offering on its postpaid SIM-only plans, there are plenty of other telcos fighting it out for your business. So, how much data can you get for your money? The table below shows a selection of the six postpaid plans from Canstar Blue's database with a minimum of 10GB data, listed in order of advertised cost, lowest cost first, then by data allowance. Use our comparison tool to see a wider range of plans from other providers. These are products with links to referral partners.
Optus SIM Only Postpaid Plans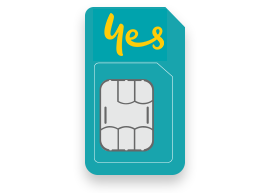 Optus has a few different postpaid SIM only plans on offer. Keep an eye out for things like bonus data, data-free Optus Sport streaming and more, although these extras are usually offered when you're locked into a contract.
There's a lot to say about Optus, so let's see what it offers below.
Optus 12 Month SIM Only Plans
If you don't mind sticking around for a while, then Optus rewards its customers with decent data inclusions for a reasonable price. Locking in to a 12-month plan doesn't just give you more data, you'll also have access to extras including international call and roaming value on select plans. Other perks include data-free Optus Sport, and Optus will also offer deals like discounts or bonus data from time to time.
Optus certainly provides strong incentive to sign up for 12 months, but you will need to consider that you'll be on this plan for a full year. You'll want to be sure that you'll have enough data on your chosen plan, but you also don't want to be paying for more data than you need.
Is an Optus SIM Only plan worth the money?
Optus has a handful of SIM only plans to satisfy most budgets and needs. However, the question is, can you find a better deal elsewhere? While the answer may be yes, especially if you're after a super-cheap plan, it's not always so simple. Optus often includes bonuses such as data-free Optus Sport, which could be enough extra value to make the price worth it. Overall, Optus has a series of fairly competitive plans in the SIM only space, but if you're after the most data you can get for your money, several other providers are also worth a look.