In a world of big iPhone plans and 24-month phone contracts, it's easy to assume that the major telcos have forgotten about prepaid mobile. However, big-name provider Vodafone has put effort into revamping its prepaid options, recognising that there's a growing segment of mobile users who prefer the security, value and simplicity of a prepaid mobile plan.
Read on to find out what plans and recharges are on offer from Vodafone, and to compare how they stack up against the tough prepaid competition.
Vodafone Prepaid Plans and Recharges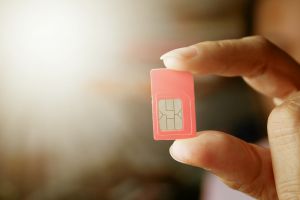 Vodafone offers two types of prepaid plans, each featuring three recharge options.
Prepaid Plus plans feature recharges from $30, and include unlimited standard national calls and SMS (plus international on selected plans), as well as a full-speed data allowance and 'infinite' data, which is unlimited data use capped at speeds of 1.5Mbps.
Prepaid Pay and Go Starter Packs feature recharges from $30, with long expiries and cheap pay-as-you-go (PAYG) rates for calls, text and data.
The Prepaid Plus plans do offer some good value when it comes to data, with Vodafone routinely offering bonus data on activation, which makes it a good option for regular phone users. The Pay and Go recharges are aimed at light phone users looking for a 'set and forget' style plan with cheap PAYG rates.
Vodafone Prepaid Plus Prepaid Recharges
If you're a regular phone user, and you want a plan with a little bit of everything, Vodafone's Prepaid Plus packs should meet your needs. These plans include generous full-speed data, unlimited 'Infinite' data (restricted to speeds of 1.5Mbps) plus unlimited standard national calls and texts; you'll also get up to 1500 minutes of international calls to Zone 1 countries, and up to 200 minutes to Zone 2, depending on your plan.
All plans are offered on a 28-day expiry, and you're able to bank up to 200GB of unused fast data. Vodafone also frequently offers bonus data, introductory SIM discounts, and a $5 price cut for opting in to auto-recharge, so keep an eye out for what's available at sign-up.
The following table shows all published Vodafone prepaid plans on Canstar Blue's database, listed in order of cost, from the lowest to highest. Use our comparison tool to see plans from a range of other providers. This is a selection of products with links to a referral partner.
International minutes are included on all plans, and are divided into country 'zones'. Zone 1 includes China, India, Ireland, New Zealand, United Kingdom, USA, and more, and most major countries will fall into Zone 1 or Zone 2. Countries that aren't included in either zone are subject to Vodafone's standard pay-as-you-go prepaid call rates.
You can also add a 50 Countries add-on to your prepaid plan, which gives you extra international minutes for up to 28 days. A $5 add-on earns you 30 minutes over 28 days, the $7 option includes 60 minutes over seven days, and the $15 pack features 120 talk minutes over 28 days.
Vodafone Prepaid Pay and Go Starter Packs
If you're a low-key phone user or you just want something that lasts a while, a 180 or 365-day recharge may be a viable option. Vodafone's Pay and Go prepaid plans feature long-term expiry period, with the option to add extra credit at any time, and operate on a pay-as-you-go basis. Instead of receiving an included call, text, and data allowance, you'll simply pay for what you actually use — all amounts are deducted from your plan's credit.
Rates are standard no matter which recharge you pick, and are listed below.
Calls: 20c per minute for standard national calls
SMS: 20c per standard national text sent
Data: 4c per megabyte (about $20.48 per gigabyte)
International calls: country-specific rates apply
For the occasional phone user, or for a spare phone, the below recharge options give you plenty of credit coverage over 180 or 365 days. But if you're a daily data user, frequent texter or regularly need to make calls, you may prefer Vodafone's Prepaid Plus plans instead.
How do Vodafone prepaid plans compare to other providers?
Vodafone has a competitive suite of prepaid plans and recharges on offer, and has streamlined its options considerably over the last six months. The question that remains, however, is can you find a better deal elsewhere?
If you want plenty of data, plus unlimited calls and texts, the below plans may be for you. Each option sits at the $30-$40 price point, with several providers offering bonus data and limited-time deals.  All plans below are featured products from a referral partner, and are listed in price order.
Here is a selection of prepaid plans from Canstar Blue's database for $40 or less, listed in order of standard cost, lowest to highest, then alphabetically. Use our comparison tool to see a wider range of plans from other providers. This table includes products with links to referral partners.

Vodafone prepaid phones
Vodafone gives customers the option to bundle their prepaid plan with a mobile phone, usually with an upfront cost. The devices available will change from time to time, but some of the phones currently available are:
Alcatel 1 2019 4G: $49.50
Vodafone Smart C9 3G: $69
Is a Vodafone prepaid plan worth the money?
Vodafone has a solid variety of prepaid plans, with options available for most smartphone owners. From regular users who rely on lots of data and data bonuses, to those who don't use their phone that often or just need a spare plan, Vodafone likely has you covered.
In particular, Prepaid Plus prepaid plans provide hefty data bonuses, but in terms of flat-out value, there may be other providers that can provide more for less: smaller brands, such as Boost Mobile, Yomojo, and Amaysim all offer competitive plans at various price points. So if you're thinking of going prepaid with Vodafone, it's never a bad idea to shop around before you make the jump.