Fact Checked
Vodafone is still Australia's best-rated mobile phone provider
When it's time to choose a new mobile phone plan, Australians have several options, including SIM-only and postpaid deals. If you also want to pick up a new phone, the most popular option is to jump on a plan with a brand new smartphone. Choosing to bundle your plan with a handset means you can take home the latest iPhone, Samsung Galaxy, OPPO or Google Pixel device.
The advantages are obvious: instead of spending $1,000 or more upfront, you pay off the cost of your handset over 12, 24, or 36 months. These plans are bundled in with a phone plan (most likely postpaid) and often include generous monthly data, and may also include bonus features – such as data-free entertainment streaming, free subscriptions to various services, or international call inclusions. Of course, buying a phone on a plan means you're locked into a repayment period over one, two or even three years, so it's important to choose your telco wisely.
That's why Canstar Blue produces an annual review of mobile phone carriers – to find out what Aussie phone users think of their phone providers and service. We consider every aspect of these plans, from the initial sign up & activation process, to the customer service experienced, network coverage, billing information, plan flexibility, value for money and – ultimately – overall satisfaction. Basically, we want to give you as much information as we can about the compared mobile providers in Australia, so you can make an informed decision about which telco to commit to if you want to get your hands on the latest smartphone.
The Best Mobile Phone Providers in Australia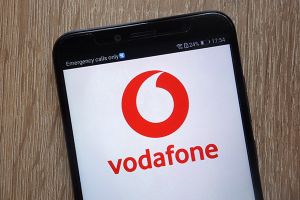 Here are the three best mobile phone on a plan providers in Australia, as rated by customers in Canstar Blue's 2020 review:
Vodafone
Optus
Telstra
Vodafone was our top-rated provider for the third year in a row, scoring five stars for overall satisfaction. The telco also took home a five-star result in almost all other categories, namely customer service, value for money, billing, plan flexibility, and sign up & activation.
In second place was Optus, which achieved four stars for overall satisfaction, and four stars in all other categories. Telstra again took out third place, achieving three stars overall, but with a notable five-star result for both network coverage and billing.
Although Canstar Blue's 2020 review focuses on the 'big three' mobile carriers (Vodafone, Optus and Telstra), keep in mind that several smaller telcos also provide the option to bundle a new handset with a phone plan. These include Woolworths Mobile, TeleChoice and Southern Phone.
While these providers would ideally be included in our 2020 ratings, none of the three received the minimum number of responses in our survey. However, this doesn't mean Woolworths, TeleChoice, or Southern Phone aren't worth checking out when you're comparing plan with phone options.
As Vodafone, Telstra and Optus all own and operate their own mobile networks, this makes them the go-to telcos for many Australians.  Not only are they top of mind for NBN plans and mobile broadband plans, they are the obvious choices when it comes to picking up new devices. But how does each telco stack up on price alone? See the tables below.
Compare Mobile Phone Plans
Plans from other providers that use the big networks
There are clearly lots of things to consider when choosing a new phone plan with a handset, but it could ultimately come down to which provider offers the best plan inclusions for your specific needs, including the monthly data allowance and bonus features.
You might also be swayed by the phone network itself if you get reliable coverage in your area. Telstra, Optus and Vodafone use their own 3G, 4G and (most recently) 5G mobile networks to deliver their phone services, and provide wholesale coverage to smaller operators. You can learn more about the Telstra, Optus, and Vodafone networks – and the telcos that use them – in our network guides below.
Read on to compare phone plans from Vodafone, Optus, Telstra, followed by some tips on how to pick the best phone plan for your needs.
Vodafone Mobile Phone Plans


The top-rated phone plan provider for the third year in a row, Vodafone's plans offer flexibility, plenty of included features, and comparatively low prices when pitted against its competitors. If you're picking up a phone on a Vodafone plan, your handset repayments are now separate from your monthly service charge: the only contract you're tied into is repaying the phone, over 12, 24, or 36 months. Your actual mobile plan itself is not on a contract, so you're free to switch between Vodafone plans on a monthly basis.
Vodafone plans start at $40 per month, for which you get unlimited calls and texts plus 10GB of full-speed data. Prices for the iPhone 11 64GB start at about $86.20 per month in total over a 24-month contract ($40 plan plus $46.20 phone payment). Keep in mind, you can elect to pay more per month over a 12-month contract, or less over a 36-month contract – the end result is the same.
All of Vodafone's phone plans include unlimited speed-capped data, in addition to your monthly high-speed gigabyte allowance. Depending on your choice of plan, speeds are limited to either 2Mbps, 10Mbps, or 25Mbps – not quite as fast as full-speed 4G, but still suitable for streaming, browsing and social media. This feature alone makes Vodafone worth looking into if you're concerned about surprise excess usage fees, or just want the safety net of 'unlimited' monthly data.
All Vodafone plans include unlimited standard national talk and text in Australia, with selected plans also featuring international minutes. Customers are also able to further customise their plan with an international talk add-on, as well as Vodafone's $5 Roaming when travelling overseas. Overall, Vodafone's affordable base plans, bevy of features and add-ons, and wide phone selection make the provider a favourite for Australians looking for a great-value phone bundle.
Vodafone scored five stars for overall satisfaction in our 2020 review, along with five stars for customer service, value for money, billing, sign up and activation, and plan flexibility.
Optus Mobile Phone Plans


Another provider known for plan extras and bonuses, Optus has once again landed second-place in our phone-on-a-plan ratings. Like Vodafone, Optus separates your mobile service from your device payments, meaning you're not locked into the same plan for the life of your phone repayments.
You can choose your device payments over 12, 24 or 36 months, while the plans on offer are month-to-month. You can choose from four ready-made plans: $45 with 20GB of full-speed data, then $55 with 80GB, $65 gets you 200GB and $85 includes 240GB of data.  All plans include additional 'endless data' that can be used after your high-speed gigabyte allowance is exceeded, although speeds are capped at 1.5Mbps.
Depending on the plan you choose, you may also receive extras such as international calls and texts, along with access to Optus Sport and the option to pool data across multiple plans on a single account.
Optus was awarded four stars for overall satisfaction in our 2020 report, and received a four-star score in every additional category.
Telstra Mobile Phone Plans


Telstra is traditionally the most expensive major provider in Australia, but the telco's plan features, perks, and network coverage mean you're getting plenty for your money. Like Vodafone, Telstra has separated phone payments from its mobile plans. Now, plans are month-to-month only, and you'll instead sign a contract solely for your device repayments; however, unlike Vodafone, Telstra offers payment terms of 12 or 24 months. You're free to switch mobile plans on a monthly basis, with four simplified plans now available from $55 per month for 40GB of data.
While Telstra still classes these plans as postpaid, you now need to pay in advance each month via AutoPay – hence the 'upfront' in each mobile plan name. All plans include unlimited standard talk and text in Australia, unlimited international SMS and MMS, as well as unlimited speed-capped data on top of your monthly fast gigabytes. As with Optus'  Choice plans, this data is limited to 1.5Mbps, and means you'll never be hit with excess data charges for exceeding your plan's included high-speed data allowance.
Other plan extras include data-free Apple Music streaming, data-sharing across eligible plans on the same account, and free access to 5G coverage on Medium, Large, and Extra Large plans. Customers can also join the Telstra Plus rewards program, and can add international roaming to their plan from $5 per day.
Telstra was rated three stars for overall satisfaction in 2020, but did receive five stars for network coverage and billing, plus four stars for sign up/activation and for plan flexibility.
How to choose a new mobile phone plan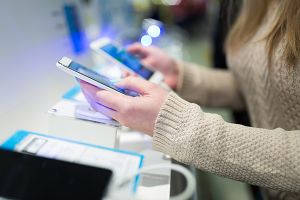 The most important thing when choosing a new mobile phone plan is to do your research and compare. Take a look at multiple telcos, and keep in mind that no matter which provider you choose, the cost of your phone plan will depend on three factors:
The smartphone you select: The latest models, particularly premium handsets, will naturally cost more.
The plan you choose: Your call, text and data inclusions (along with any extras) will determine your plan's monthly price.
Your service provider: Whether you go with Optus, Telstra, Vodafone, or another telco, costs often vary between providers.
If you're interested in premium smartphones, be prepared to spend at least $70 a month for both the plan and handset.
Features to consider in a phone plan.
At a time when the SIM-only (bring your own phone) market is hugely competitive, big providers need to offer some amazing deals to stay on top. As you'll likely be paying over $60 each month for a new handset phone plan, you should also consider any bonus features offered by each telco, including international inclusions, entertainment extras and 'unlimited' data. These days, it's often all about who can deliver the best add-on features to accompany your shiny new handset.
Unlimited talk and text has become the minimum requirement for most phone plans priced over $10 per month – the carriers now need to do a bit more to impress, especially as phones are used for so much more than calls and SMS. If you're comparing plans designed to pair with a new device, these are some of the features you might find.
'Unlimited' Data
Telstra, Optus and Vodafone all now offer overage-proof data inclusions: Telstra and Optus on all postpaid plans, and Vodafone on its Infinite Data options. This means that – in addition to your monthly high-speed data allowance – you'll also get unlimited gigabytes capped at 1.5Mbps for the rest of your billing cycle.
Telstra includes unlimited slowed data on its Small, Medium, Large, and Extra Large plans, all capped at speeds of 1.5Mbps.
Optus includes unlimited slowed data on its Small, Medium, Large, and Extra Large plans, all capped at speeds of 1.5Mbps.
Vodafone includes unlimited slowed data on its $40, $45, $55, $65 and $120 Infinite plans. $40 and $55 plans include capped data at 2Mbps, $55 and $60 plans include data to 10Mbps, and the $120 plan includes data up to 25Mbps.
This data, while significantly slower than full-speed gigabytes, is fast enough for most web browsing and for general social media, but not recommended for HD video streaming or bandwidth-intensive activity (unless you're on Vodafone's 25Mbps unlimited plan). If you are concerned about paying excess data fees, choosing one of these plans can provide a built-in backup to prevent bill shock.
Music Streaming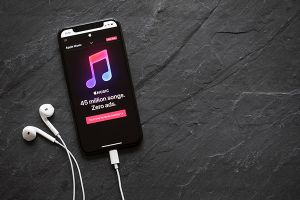 This has become another fairly standard feature of many phone plans, with big providers allowing you to stream as much music as you please from select services – without eating into your monthly data allowance.
Vodafone gives you the option to add a music pass to the standard plans for an additional $10 a month to access data-free streaming of Spotify and several other music apps. 

If you're on an Infinite or older Red Plus plan you won't need to add on a pass, as your data is already unlimited, but at a slower speed.

Telstra offers data-free streaming of Apple Music, plus unlimited data capped to 1.5Mbps.
Keep in mind that subscriptions to data-exempt services aren't included in your mobile plan – you'll need to pay for those separately.
Subscription Video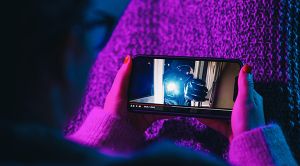 The way Australians watch their favourite TV shows and movies has changed significantly since the arrival of several subscription video-on-demand services, most notably Netflix, Stan and Kayo Sports. Now all major TV networks have their own online catch-up services, and consumers are used to being able to watch TV shows and movies on the go via their mobile. 
Mobile plan providers have responded to this by introducing data-free streaming, although there's usually fine print; you'll need to stream directly from an official app, and HD streaming isn't usually available.
International Calls
Unlimited local talk & text has become the norm, but many service providers also now offer unlimited international calls to selected countries. Some SIM-only mobile providers have great international call packages, but few can match the features offered by the big carriers:
It's also worth checking out what these providers can offer when it comes to taking your phone plan overseas, especially if you travel regularly. All three telcos have roaming packs for overseas use, with Vodafone arguably the standout for its '$5 a day' roaming feature. 
Other Features to Consider
Phone plans with 20GB of data or more are now common, so it makes sense that mobile users will go through months when they don't use all their data allowance. As such, data rollover is now a popular feature in many mobile plans, but some carriers are more generous with it than others. 
Some providers have been known to team up with airlines to provide frequent flyer points. Additionally, if you're a student, you also stand to save with discounts and, in some cases, heaps of bonus data. In any case, be sure to check out the fine print and terms of your contract if these factors are likely to be relevant to you.
You may also be interested in:
How to get the best deal on a new phone plan
In the current competitive telco space, big phone providers need to do more than just offer unlimited calls, texts and modest amounts of data to impress customers. As such, they are going to great lengths to offer things like data-free music streaming, sports streaming, frequent flyer points, extra data, international calling, and so on to help sweeten the deal.
Here's a summary of what's on offer from the big telcos:
If you want the cheapest phone plan: Vodafone is hard to ignore with its varying contracts. A 36-month plan is a long time to commit to, but it does reduce the monthly plan repayments; however, you will pay the same in total for your phone regardless of which repayment period you opt for. Vodafone has the second cheapest base postpaid plan at $40 to pair with your phone with 10GB, just behind Optus with its $45 plan (along with 36-month device payment periods) and 20GB of data.
If you travel regularly:

Vodafone is tough to beat here, thanks to its $5 Roaming feature and international call & text inclusions. 

If you're a big soccer fan: Optus offers a compelling proposition, with included and data-free Optus Sport with access to most of the major European competitions.
If you love jamming to music:

Data-free Apple Music streaming is available with Telstra, but you'll need to pay for a subscription.
Bundling in a new handset with your phone plan is still a popular choice, even with the rise of cheap, SIM-only plans. With such a large range of phone plans out there, there's bound to be something for everyone, no matter your budget.
Vodafone was rated five stars for overall customer satisfaction in our 2020 review, but all three big carriers have plenty of offer. It's not an easy decision, but we hope this report has proved helpful.
About the author of this page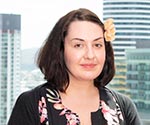 This page was written and is regularly updated by Canstar Blue's Telco Editor, Tara Donnelly. Having spent over seven years writing for and editing telco comparison websites, she's an expert in all things phone & internet, including phone plans and how to find the best deal for your family. She loves to highlight the next best phone deals, while also flagging the things you need to be aware of. Tara also acts as a spokesperson for Canstar Blue.