So you've just found a new
SIM-only
mobile phone plan that you're really pleased with – that's great, but how do you keep your exiting number? You'll have to 'port' it. Here is our guide to mobile number porting, with some helpful tips and tricks to make the process as painless as possible.
Keeping your old phone number has a range of benefits, including not having to inform everyone your number has changed and not having to memorise a new one! You may have thought a new phone plan equals a new phone number, but you can 'port' your number to your new phone plan. This way you can keep your number and use it as normal. However, there are some steps to take both on your end and your provider's end that may take a small amount of time. All in all, these steps are pretty easy if you get them right, so if you're ready to port, keep reading below. If you're still hunting around for a new phone plan, our comparison tool may be able to help.
Compare Mobile Phone Plans
How do I port my phone number?
You'll need to have your new SIM pack from your new provider ready, and usually there are instructions on the back of the SIM pack to guide you.
Generally, you'll need to 'activate' your new plan on your new provider's website
Say you want to keep your number when activating
Don't cancel your current service – your new service will cancel it out automatically
That's it – the provider does all the leg work. You are advised to keep your current provider's SIM card in your phone until your phone's signal disappears or it displays 'SOS Only' or similar.
After signal loss, it's time to turn off your phone and insert your new SIM card and restart your phone
If you don't see a loss of signal straight away, or you don't see your new phone signal, don't panic. But if you're concerned that you've been waiting a while, there may be a couple of answers and solutions.
You may also be interested in:
How long does it take to port a mobile number?
Anywhere from less than an hour, up to seven working days. Why the huge timespan, you ask? It all depends on which network you're porting from. There are three networks in Australia – Telstra, Optus and Vodafone. While there are a bunch of great MVNOs all begging for your bucks, the fact is they all use wholesale versions of these three networks. This can be problematic, especially when porting from Optus to Optus and so on.
Why is same-network porting an issue?
It's a bit of a baffling conundrum, but if porting from the same network, that same network then has to manually configure your new number to your new MVNO, instead of automatically if transferring from say, Telstra to Optus. Virgin Mobile – an Optus MVNO – has claimed this can take five working days, but some users may experience even longer delays, especially if using a smaller MVNO. All of this begs the question: Is there an easier way?

Porting phone numbers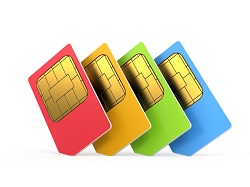 This author experienced some issues when porting from an Optus MVNO back to Optus. He ported from Jeenee Mobile on the Optus network to Optus, which took a massive 10 days. This was due to a 'rare porting service outage', as well as Optus-to-Optus porting causing the problem. This left him without phone coverage, with the number in limbo. As soon as the number was ported over, he ported again from Optus to ALDI Mobile on the Telstra network for a short time, which took less than an hour to complete. He then ported from ALDI to OVO Mobile on the Optus network, which took less than 20 minutes.

How to Prevent Porting Delays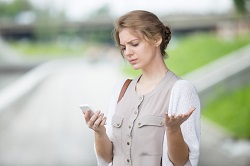 One way to get around porting delays is to avoid going from one network to an MVNO that uses the same network. However, this is not always convenient because you may well like the network you're currently on, or maybe you've seen a great-value phone plan that's perfect for you and you don't want to compromise this for some silly porting issues.
One of the better ways to circumvent this is to buy a cheap prepaid SIM from another network, port to it, then port out again. Total time spent porting should ideally be no longer than an hour or so.
This would mean if you're on Optus, porting to either a Telstra or Vodafone SIM and vice versa.
Cheap SIMS are available from $2 and can be found in major supermarkets such as Coles and Woolworths, not to mention providers' shopfronts themselves.
$2 is a fairly cheap way of getting on your new phone plan sooner.
It requires some legwork on your behalf, but it's certainly better than waiting for a week for number to be ported. However, this won't work if you have already tried to port and your phone number is still in limbo. The best cure is prevention, and porting to another network before you port to your new phone plan can prevent some headaches later on.
One other thing that could prevent timely number porting is the fact that your identification information is incorrect. Upon application of your new phone plan, you'll need to make sure your details match that of your current phone plan.
Your name and date of birth is all that's needed; do you go by a different name, or maybe your current phone plan is under your partner's or parent's name?
Your current account number is useful and may speed things up a bit
Ringing your current provider to confirm your details before porting may help
Ensuring your information is correct and that you are porting from a different network are two of the simplest ways to ensuring a timely porting experience.
Telstra, Optus and Vodafone Porting Hours
One other thing that may delay your porting is the fact that the three networks' porting services run on set hours. Optus, Telstra and Vodafone porting services operate on the hours of:
Mon to Fri: 8am to 8pm AEST
No porting on Sundays and or national public holidays
If you port outside these hours, this means you won't be able to be ported until you're in the next porting window. For example, if you go to port at 7pm on a Saturday, you may not get ported until Monday at 8am. If Monday is a public holiday then you'll probably have to wait until Tuesday. Though, there have been some cases of customers being ported outside these hours. However to ensure the best results, make sure you're porting within these hours.
Is porting my number worth it?
Porting your number is definitely worth it when done correctly, and despite all the talk about porting nightmares, if you take steps to ensure you do it correctly, you're likely to be all done in just an hour or so. The steps include:
Not porting to the same network – buying a $2 SIM on another network and porting to it may seem annoying but it can save time
Ensuring all personal details needed for activating are correct
Keeping your current SIM in until loss of signal
Restarting your phone
Porting is a simple task, but it can be easy for the process to be drawn out by ridiculous amounts. If you've been waiting an inordinate amount of time and the steps above do not work, it can pay to ring the two providers in question. At this stage you may have just wished you got a new number, but patience usually prevails. Enjoy that new, good-value phone plan you just found!