Choosing a phone plan provider
Access to a phone and/or phone plan for work can be an essential part of a business. Of those surveyed, 27% provide employees with a mobile phone for work use and 33% upgrade handsets every one to two years.
Despite several providers offering mobile phone services to businesses, 50% of respondents have always been with the same business phone service provider. A big reason for this could be that almost a third of respondents (31%) believe the provider offers good value, while 26% believe their provider offers the best coverage or is the only provider with coverage in the area.
When choosing a provider for your business mobile phone services, there can be a lot to consider. 17% of survey respondents claimed that they don't find the time to compare other offers and switch providers, so it might seem like a lot to think about on top of operating a business.
However, when you break it down to a few points, comparing business mobile phone plans might be more simple than you think.
Phone with a plan or SIM-only
The first thing to consider is whether you'll need phones bundled with a phone plan — such as an iPhone or Samsung phone — or if you simply need the phone plan on its own. If you need handsets with a plan, your provider choices will mostly be limited to the big three telcos (Telstra, Optus and Vodafone).
If you just need the SIM cards with a phone plan, then you have a wider range of options to choose from.
Additional extras
Some providers will offer business-related extras such as the ability to bundle multiple services, data sharing across plans, device security software and more. If these extras are important to you, you can then compare providers to see what is available and which telco will offer the best value for you.
Data
How much mobile data you need for your plans is pretty important. Consider what your team will be using their phone plans for — such as working on the go, accessing emails, video conferencing, making calls, etc — will help determine whether you need a plan with lots of data or not. If phones will be used primarily for making and receiving calls and accessing emails, a smaller amount of data, or a data-sharing plan, might work best. Otherwise you'll need bigger data plans for working on the go and video conferencing.
Mobile coverage
Of course, for some workers, a phone plan can be essential when travelling for work. If your team frequently needs to travel, especially to regional and remote areas, ensuring your choice of provider has good mobile network coverage in that area is essential.
While the Telstra, Optus and Vodafone networks all offer coverage to the majority of the country, it's worth checking the mobile coverage map before signing up to a provider to ensure that the areas your team will be working from are covered by the mobile network.
About our telco experts
---
Emma Bradstock: Senior Telco Specialist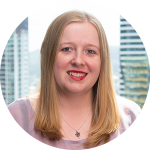 Emma Bradstock has been an authority on consumer phone, internet, technology and streaming markets in Australia for the last 4 years, with a dedication to providing Aussies with all the information they need to make better purchasing decisions. She holds a Bachelor of Arts in Communications and Media from Macquarie University and has a decade of professional writing experience in print and digital media.
Meet the Editorial Team
Samantha Howse: Consumer Research Specialist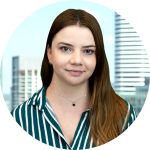 Samantha Howse is Canstar Blue's Consumer Research Specialist, coordinating the consumer research program behind our customer satisfaction awards across Canstar and Canstar Blue in Australia and New Zealand. Sam has earned a Bachelor of Business (Marketing) from Griffith University and, with seven years in market research and 2 years in marketing, she is experienced in survey design, implementation and analysis, coupled with an understanding of marketing principles and best practice.
Meet the Research Team