Vodafone Mobile Phone Plans
As one of the biggest telcos in the world, Vodafone has a product range as diverse as it is comprehensive. As one of the three network providers in Australia, Vodafone competes with Optus and Telstra, plus a host of small mobile carriers nipping at its heels in the value stakes. After a long battle, Vodafone and TPG have merged, which has resulted in the roll out of TPG's existing technologies to boost performance of Vodafone's mobile network.
When it comes to phone plans, Vodafone has certainly modernised its plan range and is now hard to beat, whether you're looking for new a handset deal, or a SIM-only postpaid or prepaid plan. People are hungry for more data, calls and texts, and all-round better value. So how does Vodafone compare to its mobile rivals? Here, we review Vodafone's comprehensive plan range and cast some thoughts on where you'll find the best deals. This is your one-stop-shop on all of what Vodafone has to offer.
Vodafone mobile phone plans: a guide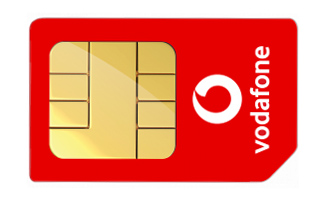 Vodafone has a range of plans to suit your phone needs, with no lock-in plans, contracts, plans with handsets and more. Like its two big competitors, Vodafone's phone plan offerings can be split into three categories:
SIM-only postpaid plans (month-to-month only)
SIM-only prepaid plans (two different types to choose from)
Mobile phone plans (plans combined with a new handset on 12, 24 or 36-month contracts)
Vodafone lets you choose your device, including the latest in-demand mobile devices from the likes of Apple, Samsung and Google, then you select your handset payment period — either 12, 24 or 36 months. If you repay over 36 months, your monthly phone payment will be cheaper than a 12-month period. Then you select your plan of choice, which does give you more flexibility. The plans are technically on a month-to-month plan, however if you were to switch telco, you would need to pay off what is left on your handset.
What are the best Vodafone phone plans?
This really depends on what you're looking for in a phone plan. If you're looking to pick up the latest iPhone or Samsung device and you're willing to sign up over 36 months with one of the cheaper phone plans, you might be able to get a slightly cheaper monthly deal on a new device.
Where Vodafone does shine is its SIM-only postpaid plans, with unlimited capped-speed data with your choice of 2Mbps, 10Mbps or 25Mbps speeds. When you're looking for a new handset, the plans you choose from are almost the same as the SIM-only plans, with the plan length the main difference.
If you want to find out which are the best Vodafone mobile plans for you, you'll find more details further down the page.
The following table shows a selection of Vodafone postpaid plans on Canstar Blue's database, listed in order of cost, from the lowest to highest. Use our comparison tool to see plans from a range of other providers. This is a selection of products with links to a referral partner.
What does Vodafone offer?
Perhaps the greatest value that Vodafone offers is the freedom and flexibility to make a plan that suits you. Whether it's a SIM-only plan or a plan with a phone, there's a lot of room to add on extras (including extra data) — so it's easy to customise a plan to include what you need.
| | SIM-only postpaid plans | Combo Plus prepaid plans |
| --- | --- | --- |
| Entertainment bonuses | | |
| Data-free video streaming | | |
| Data-free music streaming | | |
| International calls/texts | | |
| International roaming | | |
| Set-up fees | | |
| Data overage fees | | |
Compare Vodafone Phone Plans
Vodafone network and coverage
As the third largest mobile network in Australia, Vodafone now covers over 22 million Australians. The great news is that most parts of the country will be able to get Vodafone 4G network coverage in their area. Vodafone has committed to building new towers to expand regional coverage as part of the Australian Government's Mobile Blackspot Program, so more Aussies will soon be able to access the network. The telco is also progressively rolling out Wi-Fi calling, meaning you'll be able to make and receive calls over Wi-Fi in areas where 4G coverage isn't as strong.
The Vodafone network plays host to several Mobile Virtual Network Operators (MVNOs). So if you can access the Vodafone network in your area, you'll also have access to a range of smaller mobile providers, giving you more choice. Since the merger with TPG, improved technology is already being rolled out to the Vodafone network to improve performance, and it's expected this merger will enable more investment into its 5G network.
You can check the Vodafone site to see if you have coverage in your area.
Features and bonuses
All of Vodafone's plans come with unlimited standard national calls and text. The postpaid plans, both SIM-only and plans with a phone, all include unlimited text to overseas numbers. Vodafone also has generous data inclusions on all plans, with bonus data added on for new customers from time to time.
International calls: While Vodafone does have limits on international calls on most plans, the inclusions are still generous. If you want international calls included on your prepaid or postpaid plan, you'll have to opt for the mid to higher-level plans with countries split into Zone 1 and Zone 2. You'll find more minutes included for Zone 1 countries (including New Zealand, China, the UK and USA) and considerably less minutes for Zone 2 (which includes Greece, Italy and Vietnam). You can pay for a booster to get more minutes to either of the zones, or as a recurring add-on to access more countries. If international calls are important for you, other providers do offer more generous international call inclusions, and you might find Vodafone's system confusing to navigate.
International roaming: Vodafone's international roaming is definitely where the network really stands out from all the other telcos. When you switch on your $5 Roaming, you'll be able to use your phone plan (with your plan's monthly data, call and text allowances included) in 80 countries for an $5 per day. This eliminates the need to hunt around for a WiFi signal, or buy a SIM with a different phone number while you're overseas. If you're away for a few months, it could add up, but for shorter trips of a couple weeks, it's quite affordable.
Data pooling: Vodafone has made a considered effort in becoming a family-friendly provider, with benefits if more than one family member is with Vodafone. Depending on the plans, you can pool the data from up to five postpaid mobile or broadband services; so if one family member doesn't use much of their data, you know it won't go to waste.
Data add-ons: If you can't take advantage of the data pooling option, but find yourself frequently going over your plan's data allowance, there are data add-ons that you can purchase to top up your gigabytes on select plans, rather than being charged when you go over. It's a great way to customise and manage your plan, especially if there are months where you will likely go over your data allowance.
Entertainment add-ons: Another way that Vodafone makes its plans truly customisable is through the addition of Vodafone Passes which can be added to the SIM-only postpaid month-to-month plans. You can add on one or more of the $5 Chat Pass, $10 Social Pass, $10 Music Pass or $15 Video Pass. It's perfect if you like to stream Spotify, endlessly scroll through Instagram, or binge-watch the latest shows on Netflix. The great thing about these passes is that they're separate to your data — so even if you still go over your data limit, you can keep watching, listening, scrolling or chatting.
Bundles, bonuses and discounts: Vodafone is big on giving discounts and bonuses from time to time. Not only will you find many plans with data bonuses added on (sometimes including more than double the standard plan data), but you might also be able to receive loyalty discounts, or discounts when you bundle eligible plans under one account. Vodafone also offers discounts and bonuses for students, so it's worth keeping an eye out if you're after a student-friendly deal.
Vodafone Mobile Plans
Vodafone Smartphone Plans
Vodafone has a large selection of smartphones available, including the latest iPhones, Samsung Galaxy and Google devices. Once you've chosen your device, you'll then select whether you want to pay your device off over 12, 24 or 36 months, which determines how much you'll pay each month for the device. Then you can add on a postpaid plan (including the Plus plans), and while these phone plans are technically month-to-month, cancelling altogether will require you to pay off your device.
The following table shows all published Vodafone's 24-month 64GB iPhone 11 plans from Canstar Blue's database, listed in order of cost, from the lowest to highest and then by data allowance, largest to smallest. This is a selection of products including links to our referral partners.
Vodafone Postpaid Plans
The great thing about Vodafone Postpaid is that whether you're after a SIM-only deal, or you'd like a new phone with your plan, postpaid plan options are virtually the same — the only difference is with the plan length and some of the bonuses.
Vodafone definitely keeps the basic SIM-only plans simple with five different price points to choose from, starting at $40 per month and going up to $120. You'll typically get standard national calls and unlimited text in Australia, but the higher-level plans offer international minutes and more data.
If you find yourself constantly going over your data allowance, Vodafone has an interesting solution. Rather than offering straight-out 'unlimited' data, all postpaid plans let you use as much data as you want — just at capped speeds. Once you've reached 10GB for the $40 plan and 30GB for the $45 plan, you'll be able to keep using data at the capped-speed of 2Mbps. For higher plans, once you've gone through 60GB of high-speed data on the $55 plan or 100GB on the $65 plan, you'll have access to unlimited capped-speed data at 10Mbps, and after 150GB is used on the $120, you can keep using your data at the capped speed of 25Mbps.
These capped speeds are all good for web browsing, and the 2Mbps speed is still fast enough to stream music and even standard-definition video, so you can continue to use your phone the same way with no excess data charges. These plans are available as month-to-month SIM-Only postpaid plans, or bundled with a new phone.
Vodafone Prepaid Plans
Vodafone offers two different options for prepaid SIM-only plans. The Combo Plus plans run on a 28-day expiry period for the $30 Combo Plus Starter Pack, or a 35-day expiry for the $40 or $50 Combo Plus Starter Packs. If you prefer the more 'set and forget' type of plan, the 180 and 365 Pay and Go Starter Packs run on either a 180 or 365 day expiry, operating as a Pay-As-You-Go (PAYG) plan with flat rates for data, standard calls and text.
The Combo Plus plans all include standard national calls and text, while the $40 and $50 plans include set international minutes to Zone 1 and Zone 2 countries. On the $30 plan you'll get 10GB of data, the $40 plan gives you 20GB, and for $50 you'll get 30GB. Vodafone does tend to offer discounts and add on bonus data every now and then, so keep your eye out to see if there are any current offers on these plans.
Combo Plus Plans
Pay and Go Plans
Vodafone internet plans
If you're interested in Vodafone for your home broadband plan, the telco offers several NBN plans. More information on Vodafone's NBN plans is available in our guide below.
Vodafone contact details/customer support
Need some help with your Vodafone plan or service? The telco offers several contact and support options, including:
How does Vodafone compare?
If you're after a plan on the Vodafone network, but want to explore your options, there are a range of smaller telcos with competitive deals on the Vodafone network. It's worth comparing to see if there is another plan that is better suited your needs.
Is Vodafone a good deal?
Vodafone's greatest value lies in the unlimited capped-speed data available on the plans, along with the prices and data inclusions. Telstra also offers unlimited capped-speed data, however plan prices are generally more expensive and the data price points are usually smaller. Vodafone is also the only telco to offer a choice of the speed of unlimited capped-speed data.
If you travel overseas a lot, this is also where Vodafone's appeal might lie for you. While paying $5 per day on top of your monthly bill might seem expensive up front, it's certainly cheaper than some of the other international roaming deals around and it avoids bill shock. If you're visiting any of the eligible 80 countries, instead of being restricted to a smaller amount of international roaming data, call and text allowance, you get to keep using your phone as if you were in Australia. $5 Roaming also eliminates the need to buy a new SIM card the moment you land at your holiday destination. However capped-speed data is excluded from international usage.
Like the other two big telcos, Vodafone's plans do generally run on the more expensive end of the spectrum, considering some of the smaller providers tend to offer more data for less money. But there are plenty of perks to choosing a deal with Vodafone. Consider whether these perks are what you're after, and if the telco's plans will provide you with the best value for your money.
Vodafone mobile plans summary
Vodafone does have a lot of phone plans to choose from, whether you're after prepaid, postpaid or plans bundled with a new phone. The inclusions of unlimited capped-speed data on select plans makes Vodafone one of the few providers to offer postpaid phone plans with no excess data charges. As Australia's third largest mobile network, you might find Vodafone has a good phone deal for your needs.
| Plan | Price | Inclusions |
| --- | --- | --- |
| Vodafone $40 SIM Only Lite Plan | $40 | Unlimited standard national calls and texts, 10GB max speed data + unlimited 2Mbps data |
| Vodafone $45 SIM Only Lite+ Plan | $45 | Unlimited standard national calls and texts, 30GB max speed data + unlimited 3Mbps data |
| Vodafone $55 SIM Only Super Plan | $55 | Unlimited standard national calls and texts, 60GB max speed data + unlimited 10Mbps data |
| Vodafone $65 SIM Only Super+ Plan | $65 | Unlimited standard national calls and texts, 100GB max speed data + unlimited 10Mbps data |
| Vodafone $120 SIM Only Ultra Plan | $120 | Unlimited standard national calls and texts, 150GB max speed data + unlimited 25Mbps data |
Related articles
About the author of this page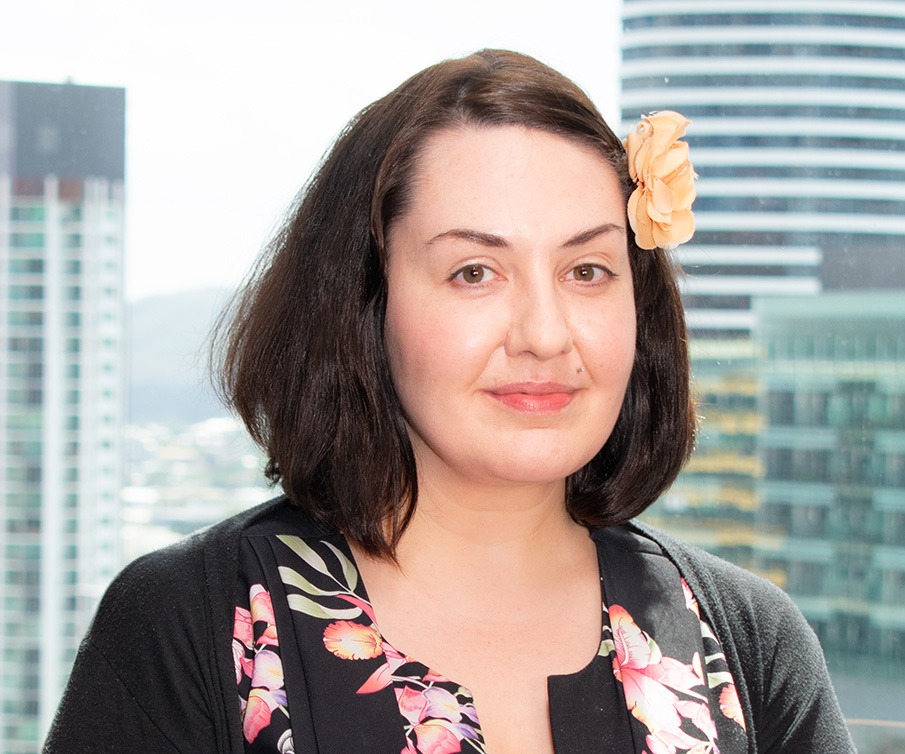 This page was written and is regularly updated by Canstar Blue's Telco Editor, Tara Donnelly. Having spent over seven years writing for and editing telco comparison websites, she's an expert in all things phone & internet, including NBN plans, wireless technology, the latest mobile devices and how to find the best deal for your family. She loves to highlight the next best deals, while also flagging the things you need to be aware of.
What do customers think about Vodafone phone plans?
In 2019, Australians gave Vodafone 5 out of 5 stars for Overall Customer Satisfaction in handset phone plans.
Vodafone Handset Phone Plans
Canstar Blue
Award:
Overall Satisfaction