Fact Checked
Apple reclaims title of Australia's best smartphone brand in 2021
The smartphone world has exploded in recent years, with more Aussies now branching out to try new brands and devices. While the iconic iPhone and Samsung Galaxy series continue to be firm favourites, 'challenger' brands such as OPPO and Huawei – and established manufacturers like Nokia and Motorola – are offering seriously competitive alternatives across every price point. 
Many of us simply want the best mobile phone money can buy, but that doesn't always mean the most expensive phone offers the most value! So, how do you know which new smartphone you should splash the cash on? That's where Canstar Blue can help. Our customer satisfaction ratings are designed to help you decide which smartphone to buy based on the experiences of people just like you. This year, we've surveyed over 1,500 Australian smartphone users to get their feedback on the device they own. 
Their opinions are reflected by the star ratings you see above, with brands compared across eight important categories, including camera quality, speed, user friendliness, battery life and value for money – all factors that ultimately help you decide which phone is right for you.
This year, five brands received the minimum sample size required to feature in our ratings: Apple, Samsung, Nokia, Huawei and OPPO. We've tallied up the scores given by real smartphone users to determine which company was Australia's best-loved phone brand of 2020-21. 
Best Smartphones in Australia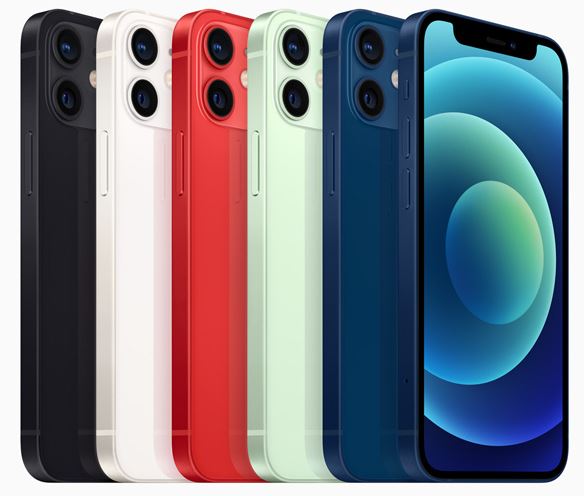 Here are the five best smartphone brands in Australia as rated by consumers in our 2021 satisfaction survey:
Apple
OPPO
Huawei
Samsung
Nokia
After three years at the top of our smartphone ratings, OPPO has finally been dethroned – but this year's winner is no surprise. When you think of smartphones, you think Apple – and despite an influx of smaller brands hitting Australian shores in recent years, the company remains a go-to pick for buyers wanting a trusted brand that ticks almost every box. 
While new iPhones are still far from affordable for many people (especially compared to low-priced options from OPPO, Nokia, or even Samsung), features such as industry-leading cameras, ease of use and lightning-fast performance mean many of us are happy to pay a little extra for a higher quality device. 
And with the launch of the iPhone 12 also marking Apple's first 5G-ready phone release – followed up by the iPhone 13 series – expect interest in the perennially-popular brand to continue now that it can effectively compete with 5G-capable devices such as the Samsung Galaxy S20 and S21 range. 
In Canstar Blue's ratings, Aussies gave Apple an outstanding five-star score for overall satisfaction, as well as five stars for speed, usability, appearance & style, and for camera quality. Apple was the only brand in our report to achieve five stars for overall satisfaction, showing that the manufacturer is still a favourite among Australian consumers. 
As for the runners-up, OPPO, Huawei and Samsung each achieved four stars for overall satisfaction, while Nokia took home three stars. Each of the five rated brands scored at least one five-star result across our eight categories, with Samsung and Apple earning top marks for camera quality, Huawei and Nokia for durability, OPPO for battery and appearance, and Nokia again for value for money. 
Best Smartphone Plans & Prices
So, if you want to get your hands on a brand new smartphone, what are your options? You could buy the handset outright and pick up a great SIM-only deal. Or you could sign up to a phone contract with one of Australia's big telcos – Telstra, Optus, and Vodafone – or even a smaller provider (such as Southern Phone, TeleChoice or Woolworths Mobile).
Which telcos sell smartphones?
If you're looking to pick up a new mobile phone on a plan, you'll have a few choices for which provider you can go with. The big three telcos generally offer a larger range of devices on a variety of plans, while the smaller providers tend to offer some of the most popular phones and a few low-cost options. To help you compare smartphone plans, the following table lists which of the more popular smartphones brands are available from Australian telcos, plus payment plan contract lengths.
| Telco | Phones Available | Contract Length |
| --- | --- | --- |
| Telstra | iPhone, Samsung, Google, Huawei, OPPO, Motorola, Nokia | 12, 24 or 36 months, outright |
| Vodafone | iPhone, Samsung, Google, Huawei, OPPO, Motorola, LG, Nokia | 12, 24 or 36 months |
| Optus | iPhone, Samsung, Google, Huawei, OPPO | 12, 24 or 36 months |
| Woolworths Mobile | Samsung, OPPO | 24 or 36 months |
| TeleChoice | iPhone, Samsung, Huawei, OPPO, Motorola, LG, Xiaomi | 24 months |
| Southern Phone | Samsung, Nokia | 24 months or outright |
Apple iPhone Plans & Prices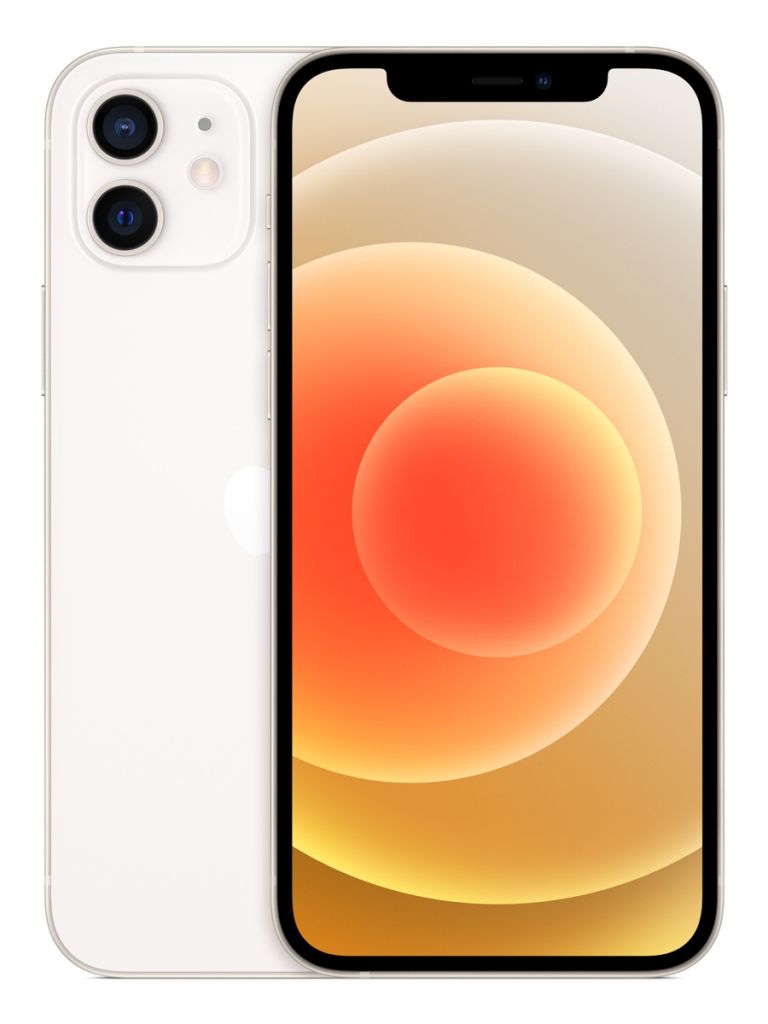 For the first time since 2016, Apple is back in Canstar Blue's number-one smartphone spot, just three months after the launch of its 2020 flagship iPhone 12 series. While recent releases haven't matched the hype of previous iPhones – and online pre-orders eliminating the need to line up outside your nearest Apple Store on launch day – the brand still enjoys iconic status in Australia, with millions of customers firmly integrated into the Apple ecosystem.
Apple continues to nail five-star ratings for user friendliness, explaining why so many Australians are remaining loyal to the iPhone brand. iPhone is also a recurring five-star achiever for appearance and style, and the sleek 20201 iPhone 13 series continues the company's focus on fashionable designs and quality craftsmanship. 
Alongside five stars for usability and appearance, Apple also earned a five-star rating for speed and for camera quality. Apple's iPhone cameras have long been considered some of the best in the smartphone game, so it's no shock that Australians are loving the multi-lens options found on the iPhone 13 Pro range and on last year's iPhone 12. 
Apple scored five stars in almost all categories in Canstar Blue's 2021 report, with the exception of battery life and value for money. Neither of these results is a surprise: the iPhone isn't known for offering more than a day of power on a single charge, and 2021's iPhone 13 outright pricing ranged from $1,199 for the 128GB iPhone 13 Mini, to a whopping $2,719 for the 1TB iPhone 13 Pro Max. This year's iPhones include:
Apple iPhone 13

Apple iPhone 13 Pro

Apple iPhone 13 Pro Max

Apple iPhone 13 Mini
You can pick up 2021's iPhones from Apple or many third-party retailers, or on plans from Telstra, Optus and Vodafone. The 2020 iPhone 12 is also available on plans from several providers. We've compiled some iPhone plans in the below table. 
OPPO Plans & Prices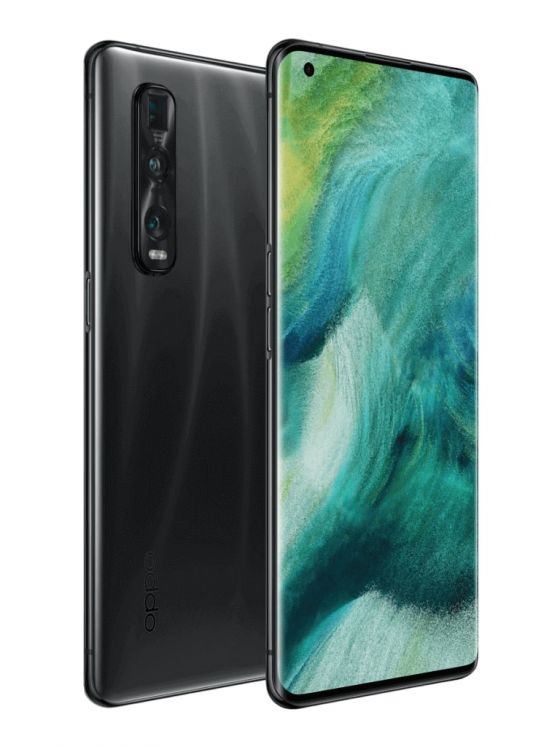 After three years at the top of Canstar Blue's phone ratings, OPPO has finally slipped to second place. The manufacturer is already well-established with buyers in its home market of China, but is continuing to make inroads internationally with discerning Western customers who want an alternative to the iPhone.
A variety of OPPO phones are available in Australia, including low-cost models under $300 and premium, high-end devices for serious smartphone users. No matter what your preferred price point, it's likely that OPPO has a device to suit your needs, and the company's stylish designs make it a popular choice for customers looking for a high-end feel in a lower-cost phone. Major OPPO devices of 2020 include:
OPPO Find X2 Pro 5G

OPPO Find X2 Neo 5G

OPPO Find X2 (Lite) 5G

OPPO A91

OPPO A52

OPPO Reno 4 5G

OPPO Reno4 Z 5G
OPPO was awarded four stars for overall satisfaction in this year's ratings, and received five-star scores for durability/longevity, appearance and style, and for battery life. 
In addition to being available to buy outright, OPPO's latest phones are also offered on plans from Vodafone, Optus, Telstra, TeleChoice and Woolworths Mobile. Plan options for selected models are available in the table below. 
Huawei Plans & Prices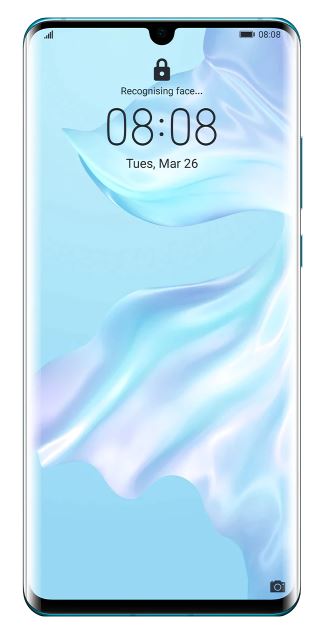 Like OPPO, Huawei is a Chinese company with a 'giant-killer' reputation. However, the brand has endured some serious setbacks in 2020, most notably the US 'ban' that saw Google pull all apps and software from new Huawei releases.
Despite this, Huawei remains a popular choice among Australian consumers looking for quality smartphones with reliable hardware and battery life. Huawei's devices are known for offering great cameras and serious value for money, and major retailers and providers stock several key models, including:
Huawei P30 4G

Huawei P30 Pro 4G

Huawei P30 Lite 4G

Huawei Nova 3i
Huawei scored four stars for overall satisfaction in our ratings, with five-star results for durability/longevity and for battery life.
Samsung Galaxy Plans & Prices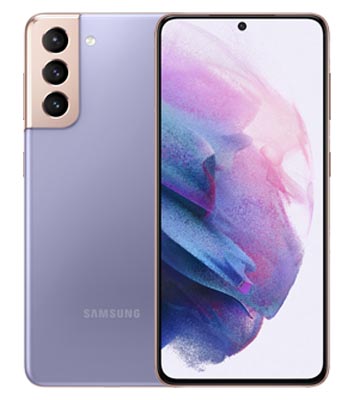 Dropping from its second-place result in 2020's smartphone ratings, Samsung is still a consistent pick for Aussie buyers, but faces stiff competition from challenger brands such as OPPO. Although the onset of mid-range and low-cost alternatives to iPhones has lessened Samsung's dominance among Android buyers, the company's flagship Samsung Galaxy S series continues to be a best seller in the premium price range.
Alongside the always-popular Galaxy S and Galaxy Note releases, Samsung also caters to more budget-conscious consumers with the more affordable Galaxy A series. Samsung was one of the first phone manufacturers to offer 5G devices to the Australian market, and offers niche products such as folding and flip phones, and 4G and 5G variants of most new devices. Popular releases include:
Samsung Galaxy Note 20 series

Samsung Galaxy S20 series

Samsung Galaxy Z Flip

Samsung Galaxy Z Fold2

Samsung Galaxy A71

Samsung Galaxy A51

Samsung Galaxy A31

Samsung Galaxy A11
Achieving four stars overall for satisfaction, Samsung took home a five-star rating for camera quality, and four stars in almost all other categories. 
Samsung smartphones are available on plans from Telstra, Optus, Vodafone, Southern Phone, Telechoice and Woolworths Mobile, with price and plan options for selected phones listed in the below table. 
Nokia Plans & Prices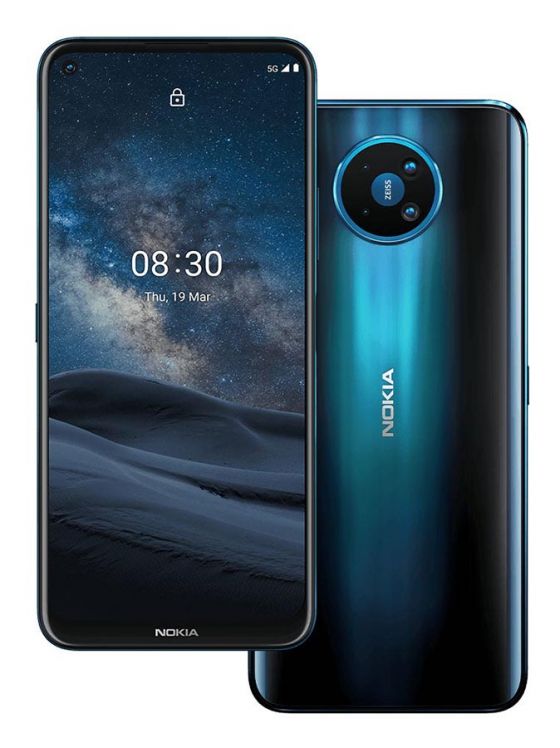 There's more to Nokia than the classic 3310 — the enduring European company continues to release quality smartphones, albeit slightly under the radar. The brand has made a move into the premium 5G market with this year's Nokia 8.3 5G, a high-end option for customers who want the reliability of Nokia combined with 5G connectivity.
Nokia has long been a go-to choice for Aussies wanting durable phones with long-lasting battery life, and robust models such as the Tough series make Nokia a wallet-friendly option for tradies, outdoor enthusiasts or even kids and teenagers. Value for money continues to be a key feature for Nokia buyers, as well as the security that the Finnish company offers to customers who prefer to go with trusted brands. Notable Nokia phones in 2020 include: 
Nokia 8.3 5G

Nokia 7.2 DS

Nokia 5.3

Nokia 800 Tough

Nokia 3310
Nokia scored three stars for overall satisfaction in our 2021 ratings, but did achieve five stars for durability and longevity, and five stars for value for money. You can buy Nokia devices on plans from Vodafone and Southern Phone, or outright from major retailers. 
Is buying the 'best' smartphone a smart option?
According to Canstar Blue's most recent survey, around a fifth of us (21%) prefer to upgrade only when our current phone plan expires, with a tiny 5% of participants upgrading each year. Unless there's a problem with your existing phone, there's really no practical reason for upgrading every 12 months – and with the average plan user now spending a massive $118 per month on their device, chasing the hottest handset can cost you serious dollars.
You may be surprised to learn that 39% of survey respondents always buy the same brand of smartphone, with 72% of those admitting it's simply because they'd prefer not to learn a new operating system or device design. While it makes sense for buyers to stick with what they know, getting stuck in a phone rut could mean you're missing out on a better option. Although Samsung or Apple loyalists may be a little reluctant to look elsewhere, there are plenty of comparable (and more affordable) alternatives available.
Interestingly, Aussies seem less committed overall to buying phones tied to a telco plan, with 58% of this year's respondents stating that they bought their latest device outright. If you've got the cash handy, buying an unlocked device outright can offer you flexibility and options you might not find when purchasing on a telco plan, but can also be a major expense. The average amount Aussies spend on a phone outright is around $761, but premium devices can set you back upwards of $2,500. 
Even if you have your heart set on a specific phone, only 16% of this year's respondents compared their handset's cost across multiple providers. If you're serious about finding the best deal, it is essential you compare phones, plans and perks before you sign on to a provider.
If you do buy over a standard 24-month plan (or even 12 or 36-months), you don't need to automatically upgrade to a new phone as soon as your contract expires. If you're still happy with your handset, you can switch to a SIM-only plan and go month-to-month, rather than locking yourself into another long-term contract. 
A contract-free, SIM-only plan is a perfect move for when you're weighing up your options – and although only 5% of survey respondents say they regret buying their current phone, it pays to shop around before you commit.

About the author of this page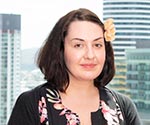 This page was written and is regularly updated by Canstar Blue's Telco Editor, Tara Donnelly. Having spent years writing for and editing telco comparison websites, she's an expert in all things phone & internet, including phone plans and how to find the best deal for your family. She loves to highlight the next best phone deals, while also flagging the things you need to be aware of. Tara also acts as a spokesperson for Canstar Blue.