Smartphone buying guide
Smartphones are an important necessity for most of us, making our lives simpler and communication easier, so if you're in need of a new phone, it's a hard purchase to put off. Of those surveyed, 56% purchased their phone outright, 27% purchased their new phone on a plan and 15% upgraded to a new phone with their current phone plan. 
While some brands remain competitive with cheaper and more affordable phones, Aussies are still paying a lot for their smartphones. The average price paid by those who purchased outright was $913, while those who bought their phone on a plan are paying $87 per month on average.
Not only is price an important factor, but brand can be a make or break for some. 57% of those surveyed stated that they always buy the same brand of smartphone — and 57% of THOSE respondents did so because they think the brand they use is the best.
However, with each year comes a slew of phone releases and upgrades, which can be overwhelming for some. Of those surveyed, 32% said they had researched and/or compared brands and/or models before purchase, while 20% compared specs of models of the same phone lineup.
Pros and cons of smartphones
While it's pretty much an essential item for most of us to have, there is still a lot to think about before purchase. Here are some pros and cons you might wish to consider.
Pros:
Wide range of quality devices to choose from at range of price points
Features and devices to suit certain needs (such as gaming, content creation, etc)
Technology is improving with each year
Cons:
Cheaper devices might compromise on features and technology
Premium devices rather expensive to buy, especially if you prefer buying outright
Buying on a plan from a telco can lock you in to one provider for 12, 24 or 36 months
Types of smartphones
Not all smartphones are created equal. While they all typically follow the same formula — touchscreen functionality with built-in cameras, cellular and internet connectivity — there's a wide range of smartphones on the market at any given time and they can vary greatly in price and features.
There are plenty of cheap and budget-friendly phones on the market, but just because it has a cheaper price tag, doesn't mean it's a bad phone. Often brands will use more simple features, such as a more basic camera setup, a more basic screen (resolution and materials), lower refresh rate and perhaps more simple or slightly older technology such as a basic or older processor.
These phones can be a great alternative for anyone who doesn't want all the flashy extras and simply needs the basics such as internet access, calls and simple photo taking. These days, the technology in smartphones is so good that cheaper phones available today might be of a better quality, and have better quality cameras, than premium phones of several years ago.
Some smartphones might also be designed for a specific user. There are some phones on the market specifically focused on mobile gaming, with more powerful processors and bigger batteries. While other phones, such as foldable phones or phones with a stylus, could be aimed at multitaskers and people who tend to use their phones for work and/or study purposes.
There are also devices that include photography and videography features that are useful to content creators and photography enthusiasts, and indeed 17% of those we surveyed cited camera quality for the main reason they purchased their phone.
It's important to consider what you need from your smartphone. If you want a device with only the basics and don't take too many photos, you might want to look at a budget-friendly handset, while anyone who regularly enjoys mobile gaming might want a phone designed to withstand the intensive usage. Just because a phone has all of the 'best' features and flashy extras, doesn't mean it's going to be the best phone for you.
How much do smartphones cost?
Smartphones can vary greatly in price. You can find cheap and basic smartphones around the $100-$200 AUD price mark, while the most expensive phones can cost well over $1,000 and even $2,000 AUD.
Often the technology and storage size (in the case of premium devices) will determine how much you pay for a device. Companies like Apple and Google will focus most of their attention on producing premium smartphones with the best technology currently available, however they can also repackage parts of this technology, and perhaps tech used in some older devices, to create a more affordable alternative.
Keep in mind that going for a cheaper smartphone might mean you need to compromise on some features and that the performance of the device might not be as quick or seamless as a premium device.
Which smartphone should you buy?
Choosing a smartphone to buy can be complicated and confusing, especially considering the sheer amount of phones released each year. Even if you have a clear picture of which brand or operating system you want, it can be hard to distinguish between models, and you might even fall into the trap of buying the more expensive phone just for the sake of it.
However, taking a more considered approach to buying a smartphone could help you find a device suited to your needs and save you some money along the way.
Budget
Perhaps the first point of call is to set yourself a realistic budget for how much you're willing to spend on your phone. Considering some phones can cost upwards of $1,000, buying the most premium phone could be out of reach for some.
Even if you opt to buy on a phone plan and split your device costs over 12, 24 or 36 months (depending on the telco you buy through), that monthly cost could still be expensive, so consider it as part of your weekly budget and whether you can afford the device repayments and cost of the bundled plan. Telcos will usually require you to bundle with a postpaid phone plan for the duration of your repayment period and these plans can be more expensive than some SIM-only plans.
Brand and operating system
When comparing smartphones, you might wish for a certain brand or operating system, especially if you're familiar with and comfortable using one brand/OS over others. While there are two major operating systems (Apple's iOS and Google's Android which is used on most other devices), there are still differences between how some Android devices operate, so you might also have a preference of brand even if you're looking at an Android phone.
Features and specs
Once you have a general idea of how much you're willing to spend, and whether you have a specific brand or operating system preference, it's time to compare the phone's features and specs.
Consider how you mostly use your phone. Do you watch a lot of videos? If so, you might want to look into a phone with a larger and/or high-quality screen. If you prefer to go headphone-free, you might also want to look into devices with a focus on quality built-in speakers. For keen mobile gamers, you'll want to look at gamer-specific phones or phones with top-quality processors and big batteries. If you take a lot of photos, you'll probably want to compare phones with great camera specs and a range of photography features.
While it might be tempting to want the 'best' features, being more realistic about your needs and how you mostly use your phone could save you some money. For instance, if you're comparing premium devices such as iPhones or Samsung Galaxy S devices, and you don't take too many photos, you can save a bit of money by going for the standard flagship model (such as the iPhone 14 or Samsung Galaxy S22) rather than the 'pro' version (such as the iPhone 14 Pro or Samsung Galaxy S22 Ultra).
Keep an eye on sales or opt for the previous year's phone model
If you've got a particular phone in mind, it might be worth waiting for big sales periods to pick up a bit of a discount on your device. Many brands, retailers and telcos offer discounts on devices throughout the year, especially during big sales events like Black Friday.
Another way to save money is to go for the older version of a device. This could mean that instead of buying the phone released this year, you pick up the model released the previous year (if there is still stock available). Considering many phone releases offer incremental updates to the predecessor, having a phone with technology that's a year old might not even be noticeable.
If you're not in desperate need for your new phone, and you have your eye on a certain model, it might even be worth holding off the upgrade until the brand releases its new device and drops the price of the phone you've been looking at.
Where can you buy smartphones?
There are several options for buying your new smartphone. You can buy your phone outright from retailers, and some device manufacturers may have a retail and/or online store where you can buy your phone. Some telcos also offer smartphones which are usually available to buy on a phone plan (the handset bundled with a phone plan), although some telcos also offer the option to buy your device outright. Here are some of the retailers and telcos offering smartphones.
Amazon Australia
Apple store
Big W
Bing Lee
Harvey Norman
JB Hi-Fi
Mobileciti
Optus
Samsung store
Southern Phone
Target
TeleChoice
Telstra
The Good Guys
Vodafone
Woolworths Mobile
There is a lot to consider when buying a smartphone and it can be a much more complicated process than buying any other piece of technology. It's important to set a realistic budget and compare a range of phones to see what kind of value for money is available to you and to find a phone that best suits your needs.
About our technology experts
---
Utilities Editor: Tara Donnelly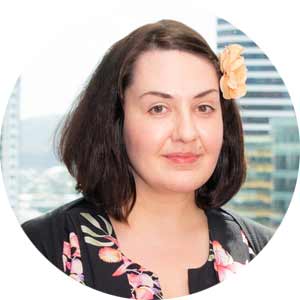 This page was written and is regularly updated by Canstar Blue's Utilities Editor, Tara Donnelly. Having spent years writing for and editing telco comparison websites, she's an expert in all things phone & internet, including phone plans and how to find the best deal for your family. She loves to highlight the next best phone deals, while also flagging the things you need to be aware of. Tara also acts as a spokesperson for Canstar Blue.
Meet the Editorial Team
Samantha Howse: Consumer Research Specialist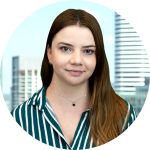 Samantha Howse is Canstar Blue's Consumer Research Specialist, coordinating the consumer research program behind our customer satisfaction awards across Canstar and Canstar Blue in Australia and New Zealand. Sam has earned a Bachelor of Business (Marketing) from Griffith University and, with seven years in market research and 2 years in marketing, she is experienced in survey design, implementation and analysis, coupled with an understanding of marketing principles and best practice.
Meet the Research Team