iiNet is one of the premier NBN providers in Australia and has a suite of competitive plans to suit many. Even since being acquired by TPG, iiNet seems to have lost none of the qualities that customers loved beforehand – and now it's part of the second largest telco in Australia. Find out what iiNet has to offer in the NBN space and how it stacks up against other providers.
iiNet NBN Plans
iiNet's NBN plans are available on both two-year contracts and month-to-month, but customers should be aware that no-contract plans do incur a $79.95 activation fee, plus an $89 modem charge (although you can bring your own compatible modem to iiNet plans).
Selected plans also include optional Fetch TV on 24-month contracts, although customers will need to pay a $59.99 setup fee. Premium Fetch TV channel packs are available from $6 per month.
The below table features all published iiNet NBN plans from Canstar Blue's database, listed in order of cost from lowest to highest. Use our comparison tool to see plans from a wider range of providers. These are products with links to a referral partner.
What does iiNet offer?
iiNet has quite a few NBN plans across three different speed tiers – NBN 12, NBN 50, and NBN 100 –  with unlimited data starting at $69.99 per month.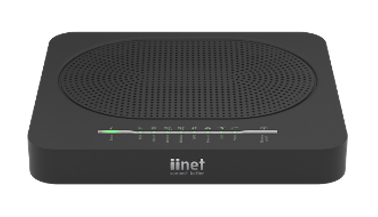 Unlimited Data: While iiNet's entry-level Basic Evening Speed plan does come with a 500GB option, unlimited data is available on all speed tiers.
NBN Speeds: Basic Evening Speed (typical evening speed: 10.3Mbps), Standard Plus Evening Speed (typical evening speed: 42.6Mbps) and Premium Evening Speed (typical evening speed: 77.4Mbps) NBN plans are available.
Technology Types: iiNet offers NBN across Fibre to the Premises, Fibre to the Node, Fibre to the Building, Fibre to the Curb, and Hybrid Fibre Coaxial connections, plus fixed wireless and NBN Sky Muster (satellite).
Modems: A WiFi modem is included free on all 24-month iiNet NBN plans, and for $89 upfront on no lock-in contract plans.
Call Packs: All NBN plans available from iiNet include a home phone line. NBN 12 and NBN 100 plans include pay-as-you-go calling, with unlimited standard local and national calls included on NBN 50 plans. Talk packs are also available from $10 per month, and options include unlimited national calls, unlimited mobile calls, and international calling.
iiNet NBN speeds: at a glance
iiNet has plans across all speed tiers, offering Basic, Standard, Standard Plus, and Premium NBN speeds only. Its Sky Muster satellite plans offers Basic Evening Speeds of 5Mbps and 12Mbps priced at as little as $39.99 per month, while its Standard Evening Speeds are between 5 and 25Mbps, and are priced from $44.99 per month for 150GB of data.
While all iiNet's fixed line speed tiers offer unlimited data, customers can also opt for capped gigabytes on Basic (NBN 12) plans, with 500GB of data priced at $59.99 per month. However, as unlimited data is just $64.99 monthly, most customers are likely to pay the extra $10, and avoid paying overage fees once the included 500GB has been exceeded.
Below are the typical evening speeds iiNet lists for the three available NBN speed tiers on fixed line networks (FttP, FttN, FttB, FttC, and HFC).
| Speed Name | NBN Tier |  Typical evening speed |
| --- | --- | --- |
| Basic Evening Speed | NBN 12 | 11.1Mbps |
| Standard Evening Speed | NBN 25 | 21.3Mbps |
| Standard Plus Evening Speed | NBN 50 | 46.7Mbps |
| Premium Evening Speed | NBN 100 | 83.6Mbps |
Speeds correct as of August 2020
iiNet Fixed Wireless NBN Plans
Fixed wireless plans feature similar value to their fixed line counterparts, but speeds max out at NBN 25. Both NBN 25 plans feature local and national calls as standard, while the slower plans have pay as you go (PAYG) rates. International call packs can be added for $10 a month, while month-to-month contracts incur an $80-odd activation fee.
iiNet SkyMuster NBN Plans
Those living in rural locations aren't left out, with iiNet providing a strong bevy of SkyMuster satellite plans. Two speed tiers are now available – NBN 12 and 25 – and data caps are generally split between peak/off peak times (with peak hours being 7am-1am).
Prices begin at $39.99 per month for 150GB of data at Basic (NBN 12) speeds, and from $44.99 for 150GB at Standard (NBN 25) speeds. Two-year plans feature an optional included modem, while month-to-month options incur a $99.95 activation fee.
Fetch TV with iiNet
iiNet's services don't stop at internet – the telco also gives customers the opportunity to bundle in Fetch TV with all broadband plans.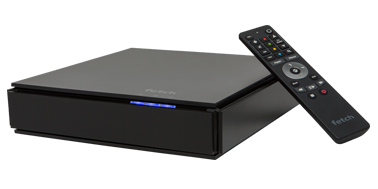 On 24 month contracts on fixed line and fixed wireless connections, iiNet includes an optional Fetch set top box, plus 30 free movies per month. You'll need to pay a $459.99 setup fee, but Fetch does give you easy access to streaming services such as Netflix , Stan, and YouTube, and catch-up and free-to-air television.
Fetch users can add channel packs to their account from an extra $6 per month, including 'Kids', 'Vibe', 'Variety', or 'Knowledge'. Yu can also bundle all four for $20 monthly.
If you're not on a 24-month contract, you can still add Fetch TV to your plan – you'll just need to pay $5 per month, plus the $59.99 setup fee.
How does iiNet NBN compare to other providers?
iiNet typically stacks up pretty well against the bigger providers such as Telstra, Optus and others, but other smaller guys may beat it to the punch on price. Other providers worth keeping an eye out for include:
Is an iiNet NBN plan worth the money?
iiNet remains an excellent choice for home broadband. Its large range of plans and supported internet technologies means that wherever you are and whatever your budget, iiNet likely has a plan for you at a competitive price – often beating out the big guys like Telstra and Optus.
However, if you are after the most 'bargain basement' plans on any type of connection, iiNet may not be the provider for you. While iiNet plans are generally not all that expensive, there are other providers out there undercutting the big guys by quite a margin. Smaller providers frequently beat out iiNet in terms of price, but iiNet's generally reliable service and wide-ranging network with satisfied customers still makes it a safe bet for customers looking for great value broadband.
Overall, iiNet is not among the 'cheapest of the cheap' but it remains a leader across fixed line, fixed wireless and SkyMuster NBN plans. The next time you're shopping around for a new NBN plan, iiNet is worth a look into.