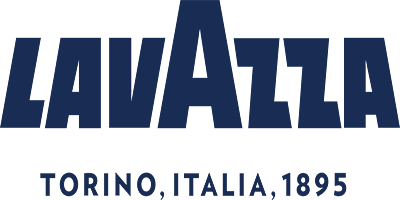 Lavazza Coffee Machines Review
Lavazza is an Italian company well known for its coffee bean production, with products available on supermarket shelves nationwide. In addition to the raw supply from which your favourite hot beverage is made, Lavazza also produces an impressive line-up of espresso coffee machines.
Its coffee machine brand, dubbed 'A Modo Mio' (Italian for 'my way'), is manufactured in partnership with appliance giant Electrolux and encompasses several models which cater to just about everyone. From the hardcore coffee lover to the laidback owner who just likes a morning cuppa, Lavazza likely has a machine for you. Read on for an overview of Lavazza's current range and pricing.
Lavazza coffee machines
Fantasia
The Fantasia machine is Lavazza's flagship coffee maker, featuring an elegant modern design and a swathe of useful features. The Fantasia is a fully-featured machine with a built-in milk frother, customisable coffee, milk and froth quantities, scheduled brewing functionality and adjustable cup sizes. All of this is wrapped up in a distinctly Italian body, complete with a large water tank and automatic capsule disposal and power-off. If you're after the Lavazza coffee experience at home, there are few better ways to enjoy it.
RRP $349

Magia
The Magia espresso machine is a compact automatic device from Lavazza, which provides three different coffee beverage sizes for you to choose from. Single button presses let you choose your coffee, temperature and cup size, all of which is delivered inside an elegant Italian-designed chassis. The compact footprint and choice of three colours make it a great addition to any size of kitchen.
RRP $296
Espria Plus 
The Espria Plus machine brings one-touch controls to a simple, compact design, allowing you to make your favourite coffee with minimal fuss. The water tank is usefully external and transparent for easy replenishment, whilst the stainless steel drainage grille and metal housing will last for years to come. The Espria even comes with a complimentary coffee starter pack to introduce you to the wonders of Lavazza coffee.
RRP $226
Minu
The smallest and sleekest machine that Lavazza makes, the Minu is a simple and easy-to-use espresso machine which is perfectly suited to busy lifestyles. A Stop & Go knob lets you select the perfect amount of espresso, before a single button brews your espresso automatically. Adjustable cup height and temperature, as well as an automatic shutdown function, ensure the Minu is in no way short of features despite its size.
RRP $170
All Lavazza coffee machines come equipped with a one-year manufacturer's warranty, giving you peace of mind in case something does go wrong. With affordable pricing and a range of options to choose from (not to mention complimentary coffee packs!), the Lavazza A Modo Mio range is certainly worth your consideration.
About the author of this page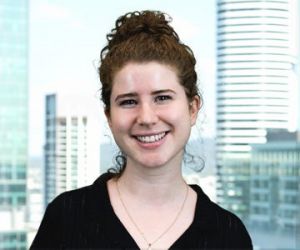 This report was written by Canstar Blue's Content Producer Luciana Lawe Davies. She writes about streaming, appliances and consumer products and services. Luciana enjoys bringing readers the best in what's on TV and at the shops, including the best deals and latest reviews.