What's hot – and what's not – when it comes to baby product purchases?
Parents who responded to our recent survey have revealed some of the (arguably) unnecessary items they buy for their babies, and the results reveal an interesting tapestry of spending habits.
Sensible items used regularly are more likely to be owned by a majority of parents. For example, nappy bags are popular with 79% of mums and dads, as are baby sleeping bags and hooded towels (both purchased by 66% of parents).
On the other hand, items like bottle washing baskets for dishwashers (14%), and breast feeding aprons (13%) are less likely to be an investment for parents.
More interesting still is what customers are willing to spend on particular items. On average:
Baby monitors with sensory pads cost parents $138
Baby baskets, sleeping bags and jumping frames cost approximately $60
Nappy wrapping machines: $51
Breast feeding pillows: $43
Both hooded towels and baby washing detergents: $21
Our search also found only 12% of households earning up to $29,999 per annum invested in a baby monitor, compared to the 29% of households earning between $80,000 and $119,000.
Philips Avent secures Parent's Pick Award for baby cups
While there are a lot of products available for babies and small children, there are some essentials parents would be hard pressed to do without. We've compared baby cup brands – also known as 'sippy cups' – in our 2013 Parent's Pick Awards to help you select a winning product for your child. We found that Philips Avent customers were most satisfied overall with the cups for their babies, winning this brand our award. Philips Avent has also received our 2013 baby bottles Parents Pick award.
Notably, Philips Avent achieved top ratings in five of the seven rated criteria. In other five star ratings:
Take & Toss earned five stars for value for money,
Tommee Tippee secured five stars for the size and shape of its cups, and
Heinz achieved five stars for its size and shape, and also for the visual appearance of its cups.
Overall customer satisfaction
Philips Avent scored a five star rating for baby cups overall satisfaction in¬¬ our Parents Pick award. Tommee Tippee and Take & Toss each followed with four stars apiece; Nuby and Heinz closed with three.
Value for money
Unlike their name, Take & Toss might be a brand you'd like to keep around the house – being our five star recipient for sippy cup value for money. Nuby and Heinz both achieved four stars for their value, and Philips Avent and Tommee Tippee each received three.
Durability
If you need a baby cup that can withstand a bit of punishment, Philips Avent received five stars for its durability. Both Tommee Tippee and Heinz followed with four stars each, and Take & Toss and Nuby finished with three.
Ease of drinking
Babies don't mind making a bit of mess, so make it easier on them – and yourself – with a cup they can easily drink from. Philips Avent customers were most satisfied with the ease of which babies could drink from their sippy cup. Five stars went to Philips Avent, followed by four star recipients Take & Toss, Tommee Tippee, Nuby and Heinz.
Size and shape of cups available
Philips Avent, Tommee Tippee and Heinz achieved five star ratings for the size and shape of their cups, ahead of four star recipients Take & Toss and Nuby.
Reseal function / stop mechanism
Philips Avent was awarded five stars for the reseal function of its baby cups; Tommee Tippee, Nuby and Heinz achieved four stars, and Take & Toss received three.
Visual appearance (e.g. novelty theme, colours)
Finding your baby a sippy cup with their favourite characters or colours can make feeding time a better experience for them. Heinz customers were most satisfied with the visual appearance of their baby's cup. Following the five star achiever was Philips Avent, Tommee Tippee and Nuby with four stars, then Take & Toss with three.
About the author of this page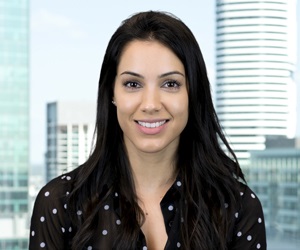 This report was written by Canstar Blue's Home & Lifestyle Content Lead, Megan Birot. She's an expert on household appliances, health & beauty products, as well as all things grocery and shopping. When she's not writing up our research-based ratings reports, Megan spends her time helping consumers make better purchase decisions, whether it's at the supermarket, other retailers, or online, highlighting the best deals and flagging anything you need to be aware of.