Body Science (BSC) Protein Supplements Review
An Australian brand that has been on the market since the late 1990s, Body Science – otherwise known as BSC – offers plenty for fitness enthusiasts, including compression gear, bars, drinks and protein supplements. Regardless if you're looking to pack on the muscle or wanting to slim down, BSC products are available online as well as through select pharmacies and supplement stores, with retailers listed via the BSC website. Read on to find out just what BSC has to offer to help you both in and out of the gym.
BSC Protein Powders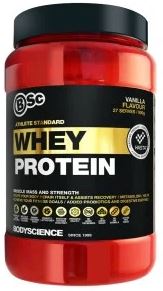 BSC offers a number of powder supplements, including Whey proteins, casein and Athlete Standard HASTA Certified supplements for those competing at a higher level. BSC also offers supplements for those on a vegan diet, in addition to recovery protein to help on your rest days. Here is a breakdown of BSC's protein powder supplements:
Athlete Standard Whey Protein: BSC's flagship protein, the Athlete Standard Whey Protein is HASTA certified, making it ideal for athletes and competitors, as well as regular gym-goers, with 26g of protein per serve. Gluten free and including probiotics, digestive enzymes and prebiotics for additional health, BSC's Whey Protein comes in chocolate and vanilla flavours, but only comes in a 900g tub.
HydroxyBurn Lean5: Including around 23g of protein and under 3g of carbs in a 35g serving, the Lean5 supplement includes additional benefits, including DigeZyme for improved digestion and absorption, as well as amino acids for recovery. Available in banana, salted caramel, chocolate and vanilla flavours, the Lean5 supplement is similarly available in a 900g tubs.
Nitrovol Lean Muscle: Marketed towards athletes looking for a recovery protein, BSC's Nitrovol supplement includes 22g of protein and 32g of carbs in a 60g serving, with creatine and amino acids also included, allowing for optimal recovery after a hard workout. Available in a 1.5kg tub, Lean Muscle is available in milk chocolate or white chocolate flavours.
Clean Vegan Protein: Made from plant-based proteins, BSC's Clean Protein is gluten free, with no added sugars, artificial colours, flavours or fillers, while additionally including DigeZyme for improved digestion. Available in chocolate, vanilla, salted caramel as well as choc caramel, BSC's Clean Vegan Protein is only available in 1kg tubs, and contains up to 30g of protein per 45g serve.
Whey Protein: An ideal fit for those new to the supplement scene, but still want to see results, BSC's Whey Protein features 20g of protein per 35g serve. Available in chocolate, vanilla and strawberry flavours, this protein is only available in 400g tubs.
Muscle Protein: Featuring both whey and casein protein for optimal recovery and muscle growth, Muscle Protein also includes amino acids, creatine and glutamine. With over 20g of protein and 33g of carbs per 60g, this is more suited for those who train regularly. Coming in choc fudge or vanilla ice cream flavours, BSC Muscle Protein comes in a 500g tub.
BSC protein bars and snacks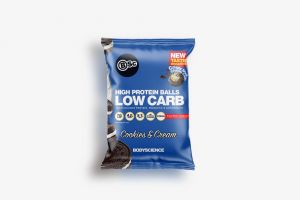 For those on the go, or don't have a shaker handy, BSC also offers a number of protein bars and drinks to help with your fitness goals. BSC bars can be individually purchased or bought in value packs both in-store or online, with the ready-to-go drinks often sold separately, or in multi packs. If you're interested in how BSC protein bars compared to competitors, check out our protein bar comparison table.
High Protein Low Carb Bar: BSC's flagship protein bar, the High Protein Low Carb option is available in flavours such as cookie dough, choc mint, rocky road, milk chocolate, cookies and cream, salted caramel as well as peanut caramel. Each BSC bar contains almost 20g of protein in a 60g serving, with 6g of fats and under 3g of carbs, and is available individually or in a box of 12.
Nitrovol Muscle Bar: Bigger than other bars on the market, the Nitrovol Muscle Bar is better suited for those looking to put on weight, with 25g of protein available in an 80g serving. Only available in a peanut butter fudge flavour, the Muscle Bar also contains a higher intake of fats and carbs in comparison to other BSC bars, helping to give you additional energy for your workout.
Clean Bar: A vegan-friendly option, the Clean Bar is made from all-natural ingredients with no artificial additives, and is available in banana bread, choc lamington or lemon cashew flavours. While not the best option for those looking for a protein hit – with only 10g of protein per 50g serving – the Clean Bar can help those on a plant-based diet recover and fuel for a workout, with over 20g of carbs in each serve.
Collagen Low Carb Protein Bar: Available individually or in a pack of 12, the Collagen bar focuses of giving a protein hit alongside a dose of collagen for tendon and ligament health. Available in caramel choc chunk, peanut butter chocolate and choc coconut, a 20g of protein is included within the 60g bar.
High Protein Balls: More inclined for those not sold on protein bars, or those not keen on giving up their sweet tooth, BSC protein balls are available in white choc honeycomb or cookies and cream, and provide over 20g of protein per 70g serving.
Muscle Protein Shake: Handy for those who forget their shaker at home, the BSC Muscle Protein Shake is available on shelves, providing 30g of protein in a 450mL drink, ideal for after your workout. Available in double chocolate, banana smoothie and espresso, the Muscle Protein Shake is soy and GMO free, and contains no artificial colouring or flavouring.
Other BSC supplements & products
In addition to protein powders and bars, BSC offers a number of other supplements and products to assist with your workouts and recovery. Supplements such as creatine and pre-workout are available online, while vitamins are also available to assist with body functionality and wellbeing. Similarly, if you're looking for some new gym wear or compression gear, BSC has a number of men's and women's attire available through sporting retailers, including compression tights and tank tops. Lifting straps, shakers and water bottles can also be purchased, covering every aspect of your workout.
BSC Shipping and Returns Policy
While no return policy is listed on the BSC website, free shipping is available for all orders over $99, with a $9.90 flat fee on all other orders. Being an Australian company, BSC offers shipping to most national addresses, with delivery times outlined online. International shipping is also not listed, but those keen on BSC products can contact the company via their website for customer service.
Should I choose Body Science protein supplements?
Considering how many products BSC offers in terms of not only supplements, but workout gear as well, it's worth checking out if you're looking to pick up all your workout needs in one go. With vegan-friendly options also available, BSC caters for a wider audience, making it worth investigating regardless of your diet or your body goals.
When it comes to protein supplements however, it's best to research into all your options, with plenty of brands and supplement types available. If you're not sure which brand you should try to make the most of your workouts, check out our ratings report on protein supplements to get the full scoop.
Photo Credit: Shutterstock, BSC
About the author of this page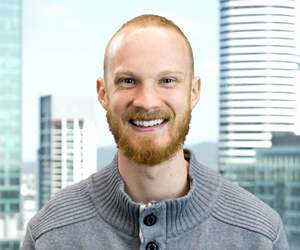 This report was written by Canstar Blue's Site Editor, Dean Heckscher. He's our resident expert on all things automotive, health & fitness, streaming and more. Dean is also one of Canstar Blue's customer research report producers, helping to turn complicated subjects into easily-digestible information for our readers. He's passionate about helping consumers make better-informed purchase decisions on all manner of consumer goods and services.