Herbalife: Making weight loss a business opportunity
If you feel like it's time to take back a little control with your health and fitness, Herbalife might be what you're looking for. It's the health and fitness-focused lifestyle brand that has been helping customers change their lives for over 30 years. So if you're interested in a taste-tester of the Herbalife life, read on to discover a little more about the brand and its range of weight loss and lifestyle products.
What is Herbalife?
Herbalife is a weight management and nutrition company with a range of products that span more than just your average shakes and snacks. With best-selling products for energy and fitness, weight loss, personal care and beauty, Herbalife has something for everyone seeking to boost their health and wellbeing. The company also offers customers an opportunity to run their own Herbalife business, selling products to their friends and community members who want to change their lifestyle and approach to food and fitness.
According to Herbalife, the Herbalife range of products is leading the way in health and nutrition across the globe with the brand's mission balanced between offering high quality nutritional supplementation and business opportunities to its customers:
"Herbalife's innovative products have been developed by scientists and nutritionists with your personal wellness goals in mind. And while Herbalife's nature-inspired formulas are designed to put a lifetime of well-being within reach, the promise of the business opportunity also makes your financial success a rewarding possibility!"
With so many products to choose from, let's have a look at the best-sellers from the Herbalife range. But first, a promo video:
Weight Management Shakes
Herbalife offers Formula 1 (F1) soy protein based shakes as meal replacement alternatives for customers seeking to lose weight or maintain their current weight. The Herbalife shakes come in a range of flavours from French Vanilla, Dutch Chocolate, Berry and Cookies and Cream. Each shake comes in at just 205 calories and can be mixed with water or 300ml of skim milk.
These shakes are LOW GI and apparently taste delicious! If you are seeking to lose weight, it is recommended by Herbalife to switch two meals a day for two shakes and if you are wanting to simply maintain your current weight, it is recommended to switch one main meal with a shake.
Energy and Fitness
Herbalife offers fitness based products in their Energy and Fitness categories. These products include:
Lift Off – Effervescent Drink
The Herbalife Lift Off Multivitamin Effervescent Drink contains less than 10 calories per individual sachet with no refined sugars and two yummy flavours to choose from 'Ignite-Me Orange' and 'Lemon-Lime Blast'
NRG
The NRG tablets provide a boost in energy using Guarana as the main ingredient in these tablets. According to Herbalife, the NRG tablets help to "increase mental alertness and maintain energy levels".
Quickstart program
The Herbalife Quickstart Program is designed to "Maximise your shape-up efforts" by incorporating two easy-to make, delicious protein shakes each day. The available flavours in the Quickstart Program include Dutch Chocolate, Berry Flavour, French Vanilla or Cookies n' Cream. This program comes in a pack and includes:
Healthy Meal Nutritional Shake Mix (560g)
Multivitamin Complex
Cell-U-Loss
NRG
Active Fibre Complex
Personal Care
As part of the overall wellbeing philosophy of Herbalife, there is a range of personal care options with products, including:
Energizing Herbal Toner
Hydrating Eye Cream
Instant Reveal Berry Scrub
Polishing Citrus Cleanser
Daily Glow Moisturiser
Healthy Breakfast Pack
The Herbalife Healthy Breakfast Pack is a handy solution for a healthier way to start the day. If your morning usually starts with a late breakfast (or no breakfast) then this pack is a good option for getting into a routine that is sure to leave you feeling a lot fresher by the time you get to work! With four products in each pack, the Healthy Breakfast Pack will give you a boost in energy and top of your nutrition levels. Each pack contains four products:
Nutritional Shake Mix (560g)
Multivitamin Complex
Herbal Aloe Concentrate (Original)
Instant Herbal Beverage (Original)
Herbalife Recipes and the Herbalife Lifestyle
The key to a successful weight loss journey, regardless of which brand you choose to assist you on your path, is to include highly nutritious foods into your meal plans every day and to ensure you are getting in at least 30 minutes of exercise a day. Below are some super yummy and highly nutritious recipes that have been approved by Herbalife which you can start to incorporate into your meal plans each day. Once you've got that sorted, check out the simple-to-follow workout which will accelerate your weight loss and leave you feeling energized and motivated to continue on your path to better health.
Plush Pomegranate Smoothie
3 scoops F1 Protein – Vanilla or Chocolate
1 handful Frozen Berries
1 Banana
250ml Pomegranate Juice
Blend together with a few ice cubes and serve.
Apple Pie
3 scoops F1 Protein – Vanilla or Chocolate
1 Green apple (Granny Smith variety)
½ tsp Cinnamon
125ml Apple Juice
125ml Semi skimmed milk
1 tbsp Greek style yoghurt
Blend together with a few ice cubes and serve.
Easy Home Workout
Working out doesn't need to be complicated and it certainly doesn't have to be boring. In fact, switching on your favourite music and picking up a skipping rope is all it takes to burn some serious calories. No skipping rope? No worries, you can improvise with that too! Have a go at this quick circuit to get your heart rate up and start seeing and feeling the results.
30 seconds fast skipping (if you don't have a rope, use the same motions with your arms as if you did, it's still going to work!)
10 pushups
45 seconds fast skipping
15 squat jumps
60 seconds skipping
10 Burpees
Rest for 20 seconds rest and repeat five times!
Record your time after completing the full circuit then try and beat it by 20 seconds the next day. Aim to complete the circuit 4-6 times a week and squeeze in a 30-60-minute walk on your 'active' rest days.
About the author of this page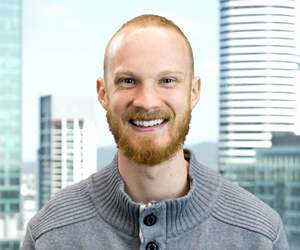 This report was written by Canstar Blue's Site Editor, Dean Heckscher. He's our resident expert on all things automotive, health & fitness, streaming and more. Dean is also one of Canstar Blue's customer research report producers, helping to turn complicated subjects into easily-digestible information for our readers. He's passionate about helping consumers make better-informed purchase decisions on all manner of consumer goods and services.