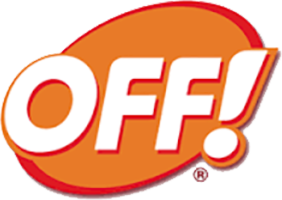 Review of OFF! insect repellent
OFF! has been a pioneer in the field of insect repellents worldwide for more than 50 years. OFF! has a huge range of insect repellent products to choose from, and in this review will separate them into categories to give you an idea of what they can do and which might be best for you. The categories that they can be divided into are as follows:
The Deep Woods range
The FamilyCare range
The Active range
As well as these sprays, OFF! also makes a large amount of other insect repellent products, such as mosquito lamps and tabletop repellents.
In this review, we will examine the price, features and effectiveness of each insect repellent in order to help you determine if OFF!'s products are worth your money.
Deep Woods range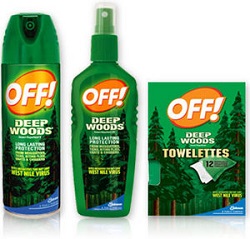 The Deep Woods range is best used for longer-lasting outdoor fun, particularly if you plan to go into heavily wooded areas where flying nuisances are rife. OFF! has nine products in this Deep Woods range to choose from, all of which vary in size but have similar benefits.
What features do they have?
Ideal for fishing, camping and hiking, the Deep Woods range gives you long-lasting relief against biting insects, lasting for as much as eight hours before wearing off. These insect repellents are said to be exceptionally good at protecting you against the Zika and Dengue virus. Even though you're unlikely to catch these, being safe doesn't hurt.
Coming in either a spray or roll-on bottle, the nine Deep Woods insect repellent products are easy to use and thoroughly apply, and come with a strong 25-30% DEET concentration. DEET is the harsh chemical that flying insects – mosquitos in particular – hate, and having a high level of this guarantees stronger protection against mozzies.
How much do they cost?
Although the price will vary depending on where you get it from and the size of the bottle you buy, you'll usually be able to pick one up for around $10-12. This is seemingly good value for such a long lasting insect repellent.
FamilyCare range
In contrast to the Deep Woods range, OFF's FamilyCare range is for those who are more casual when they go outdoors. Rather than for those who like to go fishing or hiking, the FamilyCare range gives protection for the whole family under less strenuous conditions, such as playing sports or walking. There are six products in this category in total.
What features do they have?
The FamilyCare range is said to last for between 2-6 hours and tends to be a fair bit weaker, containing less than 15% of DEET chemicals. It does have something in common with the Deep Woods range though as it's also very effective at stopping insect-borne diseases such as the Zika and Dengue viruses, according to OFF!.
Other features vary across the different products in this category. Some like this product  have sweat-resistant protection, which ensures that sweat doesn't wash off the bug spray. Others have an odourless formula, which results in a neutral smell emerging when you put it on. Finally, some others are made with Aloe Vera, ensuring a certain smoothness on the skin.
How much do they cost?
The FamilyCare products are a little bit cheaper than the Deep Woods range, as they tend to cost around $6-10 in the majority of chemist and supermarket chains in Australia. The drop in price is probably because they aren't as powerful, but OFF's FamilyCare range still has a lot of value in it.
Active range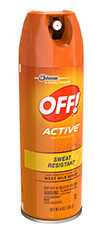 The last of OFF!'s insect repellent sprays to discuss here is the Active range, which includes just the one product – the Active Repellent I.
What features does it have?
As the name would suggest, the Active insect repellent is apparently perfect for repelling flying pests during sport, exercise or general shenanigans. This is mainly because it's sweat-resistant. Mosquitos are attracted to lactic acid, a component of sweat, so the sweat protection features keeps them away.
This product is also decently powerful, with a 15% DEET concentration providing it with enough to keep mosquitos and flies at bay for roughly five hours. Like the others in this review, the Active repellent is also good at preventing insect-borne viruses like Zika and the West Nile virus.
How much does it cost?
This product costs roughly the same as the FamilyCare range at the majority of reputable locations.
Other insect repellent products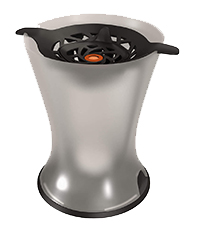 OFF! has a huge range of non-spray or roll-on products that keep insects away. Such products include the OFF! Mosquito Lamp, which provides up to six hours of protection for the immediate area surrounding an outdoor party, and the highly popular Clip-On which you can clip to your belt or purse and enjoy insect protection without the need to douse yourself in a spray.
Are OFF! insect repellents good value?
By all accounts, OFF! seems to work well, and it's highly recommended by those who have bought it previously. What's more is that it can be used in a multitude of different situations thanks to its three different product ranges, so you should be well covered whether you're walking, at the beach, or playing sport.
OFF! isn't as common in Australia as some other insect repellent brands as it is more predominant in America, but you should still be able to find it in most of the major supermarket chains and chemists. If you do find it, it will likely be one of the cheapest options, but that shouldn't be a reflection on quality.
About the author of this page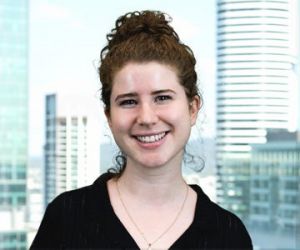 This report was written by Canstar Blue's Content Producer Luciana Lawe Davies. She writes about streaming, appliances and consumer products and services. Luciana enjoys bringing readers the best in what's on TV and at the shops, including the best deals and latest reviews.