Review of Philips electric shavers
There aren't many technological pies that Philips doesn't have its hands in. The company covers a wide array of departments, including sound and vision, household appliances and lighting. From headphones to televisions and electric shavers, Philips has you covered. As far as their shavers go, though, you might be surprised to know that Philips offers a comprehensive range of intuitive and technology-packed shavers for both men and women. Let's get a close shave on what Philips has to offer in the shaver world below.
What shavers does Philips offer?
At time of writing, Philips' Australian site lists 19 different electric shavers, which range in price from about $35 to over $600. These 19 shavers are of course broken up by gender – there are three women's shavers all in a 'SatinShave' series and 16 for males. The men's category is far more comprehensive, and its main categories are:
Series 9000
Series 7000
Series 5000
Series 1000
Aquatouch Shavers
Without further ado, let's jump into Philips' world of electric shavers, first detailing what they have to offer women.
Women's Shavers
Philips' range of electric shavers for women is more comprehensive than other brands, but compared to men's shavers, its range is limited. All fall under the 'SatinShave' moniker, and there are three models as follows:
| | |
| --- | --- |
| SatinShave Model | Features |
| Prestige | Dual protective foils, flex blades 75 per cent more efficient than other ladies' blades, pearl-tip trimmer, 6 accessories for comfort and safety, wet and dry use, one hour recharge |
| Advanced | Single protective floating foil for easy shaving over contours, pearl-tip trimmer, 4 accessories for comfort and safety wet and dry use, eight hour recharge |
| Essential | Ideal for legs, single foil protective shaver, wet and dry use |
Source: Philips website
These 'lady shavers' – as Philips puts it – are built around safety and comfort. Most models have anti-scratch pearl trimmers, and all of them have protective foils. Many contain a bundle of accessories to make for a pain-free shaving experience. With this SatinShave series you can expect to pay around $35 for the most basic 'Essential' shaver and up to around $150 for the 'Prestige' model. Overall it's refreshing to see that Philips has put some time and effort into covering the fairer sex, given that most women won't need to trim through thick facial hair or beards.

Men's Shavers
The men's side of the coin is flat-out more comprehensive with 16 models in total. With this, however, comes a much larger variation in price. The men's electric shavers come with a higher price floor than the women's, starting at around $50, and working their way up to a staggering $650-odd. All of the Philips men's shavers are rotary shavers, which is basically three rotating blades all working together for a more comprehensive shave. As you may have guessed from reading the women's section, foil shavers focus more on protection and lighter shaving. For thick facial hair, rotary shavers are the one to choose. Let's see what models Philips has to offer.
9000 Series
The Philips 9000 series is simply the most technologically-advanced and impressive of the entire range. Each has four key features, which are:
V-Track Blade system, which positions each hair in an ideal cutting position, so you don't need to worry about backwards-facing or flat hair – the 9000 series will chop it. Philips claims a 30 per cent closer shave with this technology.
Flex heads, which flex in eight different directions to closely track the contours of your face. Philips claims you'll catch 20 per cent more hairs with every pass here.
The Smart Clean function can both charge and clean your shaver. It's a one-stop shop for your shaver, and it lubricates and dries as well.
The Smart Click beard styler is an attachment that turns your shaver from just a chopping machine into a styling beast. With this clip-on accessory you can choose from five length settings to get anything from stubble to a manicured beard resembling Dumbledore's mane from Harry Potter.
The 9000 series also boast quicker charge times, with decent battery life often lasting up to an hour from a single charge. They can also be washed under the tap. All these features don't come cheap, though; there are six shavers in the 9000 Series, retailing from around $400 all the way up to about $650. If you're serious about your beard, then this series could be up your alley.

7000 Series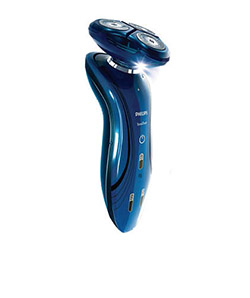 The 7000 Series is fairly similar to the 9000 Series, but it focuses more on shaving for people with sensitive skin. Again, there are four key features, which are:
Comfort rings, which have a 'unique' coating, consisting of 1000s of powder-like beads. This can result in a low-resistant, comfortable shave. Instead of feeling like you've just been sheared like a sheep, these comfort rings could leave your skin feeling smoother.
It has a great charge to running time ratio, where you can achieve 50 minutes of cordless shaving time from one hour of charging.
Like the 9000 Series, the more expensive of the two models in the 7000 Series has a cleaning station, which lubricates and charges your shaver.
Both models feature a click-on trimmer, which lets you fine-tune your mustache and sideburns.
Both 7000 Series models are 'wet and dry' shavers, which means they can be both used in and out of the shower. The heads flex in five directions, and the blades have a 'lift and cut' action, where the first blade lifts the hair, and the second cuts. The 7000 Series offers a great compromise between price and features, retailing from about $400-$450.

5000 Series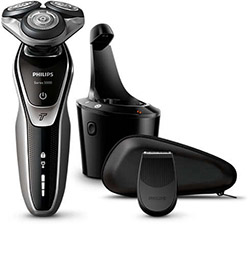 In this series there is one shaver to choose from, but in two different colours. The four key features of this shaver are:
MultiPrecision blade system
Five-direction flex heads
SmartClick precision trimmer
SmartClean System
The 5000 Series focuses on protection, claiming up to a 10-times better shave versus a regular blade. Its five-direction flex heads help this claim, as they contour to your face. Like the other models, the 5000 Series sees a 'trickle down' of features such as the precision trimmer and the SmartClean system, which charges and lubricates. This shaver also boasts a 50 minute run time off of a one-hour charge. Overall this series offers some great 'trickle down' features at a more palatable price of around $350.

1000 Series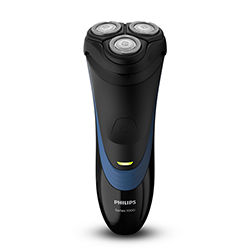 The 1000 Series is towards the more basic end of Philips' shaver line, where the electronics giant claims "a fast and easy shave or your money back". What the 1000 Series lacks in features, it makes up for in no-frills effective shaving. There are three shavers in this series, and all feature "CloseCut" blades, which are durable and self-sharpening. All three models also feature four-directional flexi heads, and a full charge will get you a 40-minute running time. The two dearer models also feature a pop-up trimmer ideal for sideburns and mustaches. Overall these three models are great for someone who isn't so gung-ho about shaving, ranging in price from about $50 to around $130.

AquaTouch Series
The AquaTouch Series boasts four different models, and is ideal for use in both in and out of the shower. These electric shavers have some 'trickle down' features such as the MultiPrecision blade system, and the SmartClick beard styler. Some of the cheaper models feature the precision trimmer instead, though. The dearer models boast a 50 minute run time from an hour's charge, while others can get anywhere from about 30 minutes to 45 minutes on a charge.
The AquaTouch series spans a range of prices, from around $100 all the way up to about $300. The shavers in this series are a great option if you like to shave in the shower.

Are Philips shavers worth the money?
Philips shavers offer a decent range of both women's and men's shavers, with a fairly large variation in price. The women's models are all pretty budget-oriented, and for lighter shaving rigours such as legs, bikini and underarms we suspect that these will offer solid value.
The men's range is much more comprehensive, with a much larger swing in prices. The 9000 Series is a non-compromising, feature-packed shaver series, and the price reflects that. For all but the most serious of shavers, we suspect many people will struggle to see value in shavers that are up to and over $600; however, much of Philips' range is a case of 'what you see is what you get', and the cheaper the shaver the more basic it is. Overall, Philips have a large range of shavers at price points varied enough to suit most people.
About the author of this page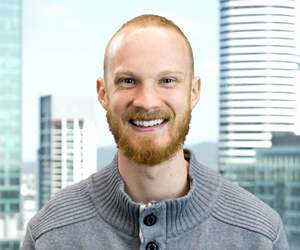 This report was written by Canstar Blue's Content Projects Lead, Dean Heckscher. He's our resident expert on all things automotive, health & fitness, streaming and more. Dean is also one of Canstar Blue's customer research report producers, helping to turn complicated subjects into easily-digestible information for our readers. He's passionate about helping consumers make better-informed purchase decisions on all manner of consumer goods and services.