Review of Philips hair straighteners
Phillips is a leading producer of healthcare, lighting and consumer lifestyle goods. As a large electronics company, the Phillips product range covers many household appliances and hi-fi equipment, including a number of hair straighteners. Phillips describes itself as pursuing continuous innovation to provide safe and reliable performance in its products. Find out about Philips hair straighteners in this review.
Phillips hair straighteners
Phillips is a trusted brand among many Australians, producing a variety of high standard products. There are a number of specific features that hair straighteners should reflect to suit particular hair needs. It's important to identify these key features to see if Phillips hair straighteners can tick all of your boxes.
Here are a few design features to look out for in some of Phillips' hair straighteners:
Titanium plates: designed to heat up quickly and evenly
Ion conditioning: designed to eliminate static and smooth down hair
ThermoGuard: designed to prevent unintentional heat exposure by increasing the temperature in 5°C increments when the hair straightener is above 200°C
Auto shut off: for safe usage
What kind of hair straighteners does Phillips produce?
Phillips hair straighteners fall in the mid-range market, with the brand focussing on providing innovative technology to create safe and reliable hair straighteners. If you're conscious about products with a focus on nourishing hair, Phillips hair straighteners can be an option to consider.
The Phillips hair straightener range includes the following four models:
Pro Straightener: with titanium floating plates
MoistureProtect Straightener: with sensor technology designed to protect moisture balance in hair
EssentialCare Straightener: with ionic conditioning
StraightCare Sublime Ends Straightener: designed to prevent split ends
The most affordable: EssentialCare Ionic Straightener
The Phillips EssentialCare Ionic Straightener features ionic plates, which are designed to eliminate static and smooth down hair. It also has a ceramic coating, accurate temperature control and universal voltage. The Phillips EssentialCare Straightener features a 60 second heat up time with variable temperature up to 220°C.
The mid-range: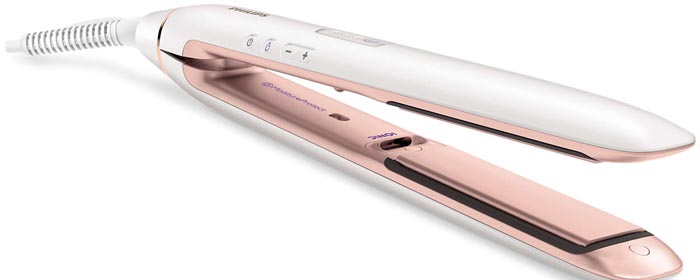 The Phillips MoistureProtect straightener is designed to hydrate hair with its 'MoistureProtect' technology. It has ion conditioning, three temperature settings and 15 seconds heat up time. Another feature of the MoistureProtect Straightener is their high-performance heater designed to maintain a more constant temperature.
The most expensive: Pro Straightener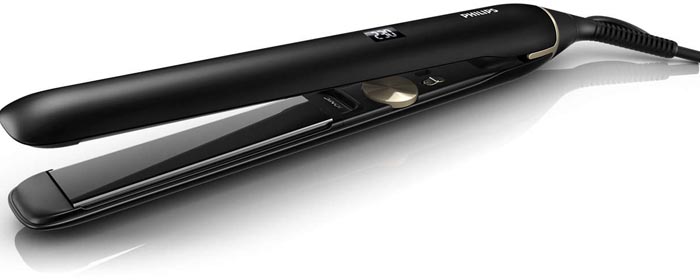 The Phillips Pro Straightener, with 110mm titanium coated plates, has a high-performance heater for consistent temperature with a 10 second heat-up time up to 230°C. The Pro Straightener also features ion conditioning and ThermoGuard to protect hair. Another feature of the Pro is Phillips' EHD technology, which is designed to distribute heat evenly.
Should I choose a Phillips hair straightener?
Phillips states a commitment to delivering consumer oriented products. If you're looking for a mid-range priced hair straightener with features that care for your hair, Phillips may provide a good option for you. You may like to have a read of user reviews to identify if Philips hair straighteners meet your specific hair needs.
About the author of this page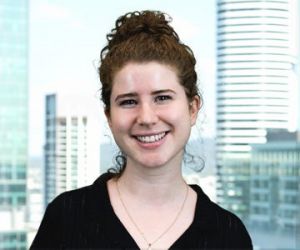 This report was written by Canstar Blue's Content Producer Luciana Lawe Davies. She writes about streaming, appliances and consumer products and services. Luciana enjoys bringing readers the best in what's on TV and at the shops, including the best deals and latest reviews.