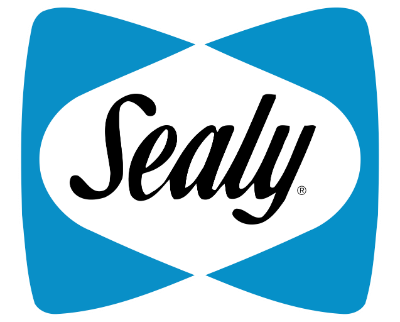 Sealy Mattress Review & Guide
A well-designed mattress can certainly mean the difference between a good night's sleep and a restless night. If you're sleeping on an old mattress with springs leaping out left, right and centre, then you may like to consider investing in a new one. Sealy is one of the biggest names in the world of mattresses, but what can you actually get for your money? Find out in this Canstar Blue review.
Sealy Posturepedic mattresses are Australian-made and the company says it is committed to manufacturing products locally. It has been around since 1881 – and now boasts some of the most innovative mattresses you can buy on the market, using the latest, premium technologies. However, Sealy mattresses can also come with a luxury price tag, so you'd hope you're getting what you paid for. While not everyone can simply splash out $17k for a new mattress, Sealy does offer a wide spectrum of prices, starting at around $340, so there is surely one to suit your budget. Read on for all the specs and features of each Sealy mattress range.
Sealy Mattresses
Sealy produces hybrid coil mattresses with memory foam and latex. Sealy Posturepedic mattresses are stated to be NATA-accredited, with each component being tested to quality standards and coming with a 10 year guarantee. Sizes available include:
Sealy super king mattress
Sealy king mattress
Sealy queen mattress
Sealy double mattress
Sealy single mattress
Sealy king single
The bed and base are sold separately, but Sealy recommends they be purchased together for the full experience. Each range is designed with different support systems, which are detailed down below, with the Sealy range including:
Sealy Classic Range
Sealy Premium Range
Sealy Posturepedic Range
Sealy Classic Range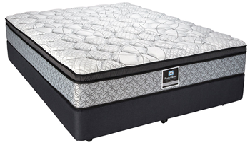 In the classic Sealy range you'll find its PostureLux mattresses. These are designed with PostureTech ST springs, which feature six turns for conformance and are tempered twice for durability. It also features Sealy's UniKey edge support system which surrounds the mattress, giving stability and maximum usage of the sleeping area. For the foam layers, these are gel infused with the fabric being coated in a 'Health Shield', which is designed to provide a hygienic sleep surface.
The Sealy classic range also includes PosturePremier mattresses and the main difference between the two is the mattress edge support uses slightly different technology, yet is still claimed to provide a firm seating edge.
Sealy Single Mattress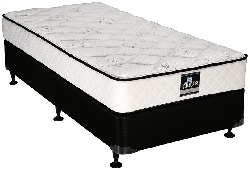 This range is for the kids and guests. There are several mattress types including the Sealy Posturepedic singles mattress and the Sealy singles mattresses, which feature similar technology that you'll find in the classic range, as well as a baby cot mattress.
The Sealy Cot Mattress features a triple offset spring unit, claimed to be specifically designed for a baby. It uses breathable fabrics with Aloe Vera treatment on selected models. The Aloe Vera is said to be used for its soothing qualities. You can expect to pay around the $200 mark for this type of mattress.
Sealy Premium Range
Sealy Premium & Performance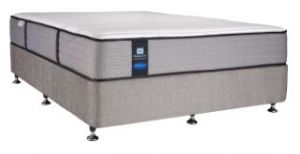 The premium range from Sealy is in the mid-price category and features the Sealy Performance collection. These are built with the SRxII support system that's claimed to sense your body weight and motion in order to respond with conforming support. Sealy further boasts a ComfortCore Gel design to provide conformance to your lower back and disperse pressure.
The Sealy Premium collection has a slightly improved mattress Edge Support, using the 'UniCased XT' system that is claimed to lock into the spring unit, giving stability and minimising partner disturbance. It's said to surround the perimeter and base of the mattress and to respond to body weight progressively. All of Sealy's premium mattresses are covered with SmartTex fabric treatments, designed to disperse heat and moisture. The structure in this range uses the titanium alloy technology with working modules, which are claimed to disperse the shocks placed on the bed for longevity.
Sealy Posturepedic Range
Sealy Posturepedic Crown Jewel Mattress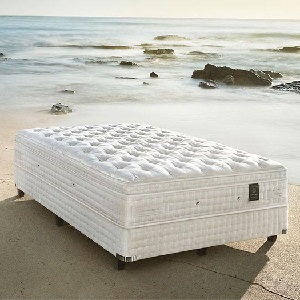 The Sealy Posturepedic range is at the top of the price mark, featuring the Crown Jewel collection which includes the Royal Coronet and the Imperial Grace mattresses. Sealy boasts advanced technology for this range compared to the ones above.
A highlighted feature of this line is its spring technology, utilising a 'Titanium alloy ReST II coil' system, designed to provide three layers of staged support, claiming to remain true to the correct back support described by the orthopaedic surgeons who helped develop the first Sealy.
The bed base – Sealy's MicroTek technology – is stated to be the most advanced from the full Sealy range. For the layers, it uses a 'ComfortCore Luxe' system which incorporate a gel-infused visco elastic and latex in the centre third of the mattress for conformance and pressure relief to the lower back. It uses Smartex fabric to help maintain the sleep environment at the ideal temperature by dispersing heat and moisture. Several other features of this design include corner wrap hands, gold tone vents, corner guards and timber legs, giving you a full luxury experience from head to toe.
Sealy Posturepedic Exquisite Mattress
For the Exquisite collection, these include the Bertali, Manelli and Viadana mattresses. The main difference with this collection is in the comfort layers and the bed base technology. In the centre third of the mattress, the 'Exquisite' mattresses also has a gel-infused visco elastic support system, but without the natural latex. The density is claimed to improve durability. The 'DuraFlex' bed base has the same design as what you'll find in the classic range.
Sealy Posturepedic Elevate Mattress
The Elevate Mattress is available in Single, Single XL, King Single, Double, Queen, and King. The mattress's main benefits include its intelligent SmarTex fabric, which is designed to regulate your sleeping temperature and draw moisture away. The SenseMaterial comfort layer quickly moulds to your body's shape, in order to quickly adapt to any sleeping position. UniCased, Unicased XT, or FlexiCased orthopaedic housing covers the entire mattress, and works alongside the two-coil system to maintain your body's alignment.
Sealy Bed Bases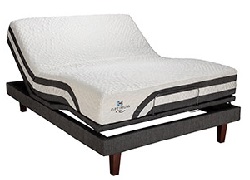 Sealy also offers a number of bed bases for those who already have a mattress, or need the whole set. Sealy's bed bases include the standard Sealy Designer Bed Base, as well as the Sealy Posturematic Adjustable Base. This latter model is said to provide benefits of a bed that can also be adjusted for therapeutic and entertainment activities. The Sealy Optimum Contouring Mattress has been specifically designed for this base as it features contouring foam along with a smart fabric treatment that is aimed to disperse heat and moisture as well as help with the shape recovery.
If you need extra storage, Sealy offers a drawer base option with 40kg load capacity per drawer. You also have the choice of how you would prefer to configure the drawers, giving you plenty of flexibility to suit your bedroom.
Does Sealy sell pillows and sheets?
It would be absolutely devastating to purchase a bed and get it home only to realise you don't have the proper accessories for your sleeping arrangement. Fortunately, Sealy has this potential issue covered with their range of pillows and sheets. The range of accessories includes traditional pillows, contour pillows, and mattress protectors.
Where can you buy a Sealy mattress?
Sealy mattresses are available at a number of retailers, including bedding and furniture stores, as well as general department stores. Sealy also offers a store finder on its website to help you find the closest store with your mattress of choice.
How much do Sealy mattresses cost?
Sealy's range of mattresses can cost anywhere between $500 and over $22,000, depending on the mattress, its size, and the retailer you purchase from.
Should I purchase a Sealy mattress?
By having a number of different price points across the range, Sealy gives you plenty of choice to find the mattress that's within your budget. Since we sleep one third of our lifetime, a quality mattress is a long term investment to be considered thoroughly.
You may like to upgrade to a Sealy mattress, in particular to the higher-end mattresses, which combine three different phases down each coil, claimed to provide very strong support. With the additional price, Sealy provides advanced technology that is said to create a highly reliable and durable mattress. Even the lower end mattresses have inbuilt systems that are aimed to maintain resilience and comfort.
With the number of brands out there, it would be wise to consider online ratings and surveys to see how other consumers find their Sealy. You can check out Canstar Blue's ratings via the link below.
About the author of this page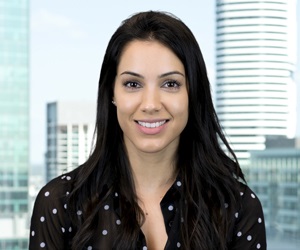 This report was written by Canstar Blue's Home & Lifestyle Content Lead, Megan Birot. She's an expert on household appliances, health & beauty products, as well as all things grocery and shopping. When she's not writing up our research-based ratings reports, Megan spends her time helping consumers make better purchase decisions, whether it's at the supermarket, other retailers, or online, highlighting the best deals and flagging anything you need to be aware of.