More Internet Plans Review
Based in South Melbourne, More Telecom is yet another contender in the broadband game. The South Yarra company describes itself as a forward-thinking, customer-focused telecommunications service provider.
But how does the telco compare to its competitors? With big names like Optus, Telstra, and Vodafone seeming to dominate the broadband space, does More prove itself among these giants? Canstar Blue investigates.

On this page:
More NBN coverage
More Telecom offers fixed line plans including FTTP, HFC, FTTN, FTTB and FTTC technologies.
You can use More Broadband's address checker to determine if you're eligible for an NBN plan, and if so, what kind of technology is available in your area.
More features and bonuses
More Broadband has dedicated services catered to Personal and Business NBN needs, as well as:
Modems: There are tiers of More Broadband modems, in the form of Google Nest devices, meaning you get much more than just a modem. Alternatively, you can bring your own modem to your new plan.
CommBank offers: CommBank customers are able to secure a discount off NBN plan fees for 12 months.
Add on a SIM-only phone plan: If you're also in the market for a new SIM-only plan, you'll have the option to add one (or more) on to your NBN order.
More NBN plans
More offers customers a choice of five NBN speeds, although availability will depend on your address. The telco offers NBN 25, NBN 50, NBN 100/20, NBN 100/40, NBN 250, and NBN 1000 plans, all with unlimited data and no lock-in contracts.
More's pricing is mid-range when compared to similar providers. Customers can BYO modem or add-on a Google Nest WiFi router at check-out.
The following table shows a selection of More NBN plans bundled with a modem as published on Canstar Blue's database, listed in order of standard monthly cost, from the lowest to highest. Use our comparison tool to see plans from a range of other providers. This is a selection of products with links to a referral partner.
More support and customer service
More Broadband existing or prospective customers are able to connect to sales, customer service, and technical support teams through a variety of channels, including phone lines, social media pages, and WhatsApp.
Sales & Customer Service: Phone – 1800 733 368 (8:30am – 6pm on weekdays AET), WhatsApp – +61480096696
Technical Support: Phone – 1800 733 368 (7am – midnight on weekdays AET, 8am – 8pm on weekends AET), WhatsApp – +61480096696
Is More any good?
More has worked hard to establish itself as a competitive telco among the plethora of other service providers, however the pricing may be a downfall for its services. Generally in the broadband space, you get what you pay for, and this seems to be the case for More.
Its partnership with CommBank is a major drawcard, however. CommBank customers can snag a year of drastically cheaper NBN fees, and with competitive speeds and customer service, this seems to be a huge win. You should consider More if you are a CommBank customer, or are just looking to branch out in the NBN space.
About the author of this page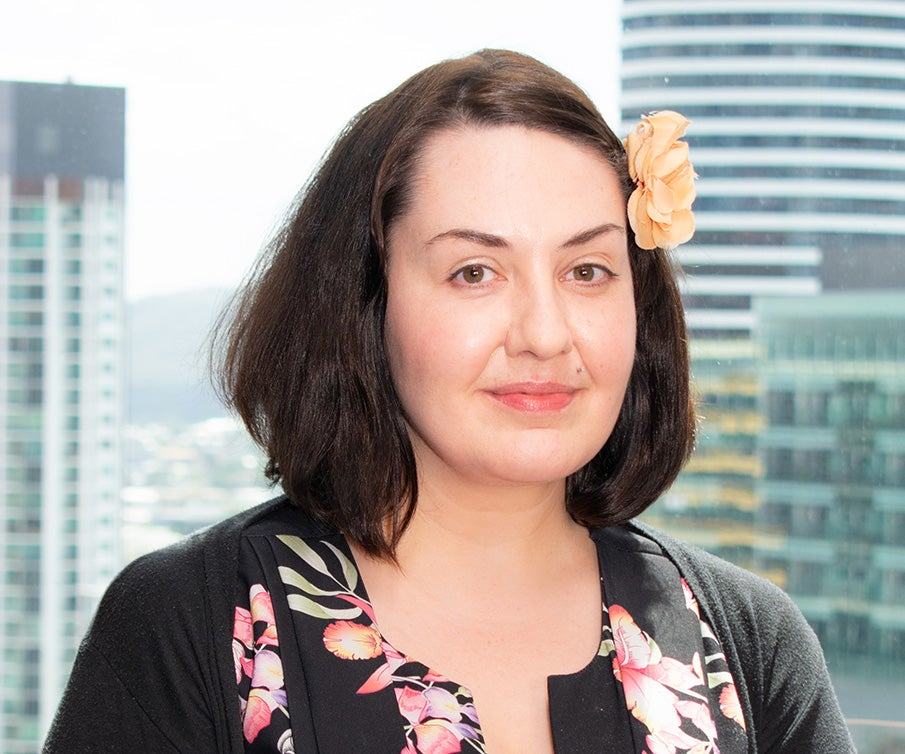 This page was written and is regularly updated by Canstar Blue's Telco Editor, Tara Donnelly. Having spent over seven years writing for and editing telco comparison websites, she's an expert in all things phone & internet, including NBN plans, wireless technology, the latest mobile devices and how to find the best deal for your family. She loves to highlight the next best deals, while also flagging the things you need to be aware of.