Labelled 'the internet that flies', Dodo is a longstanding internet service provider (ISP). It has a strong range of NBN plans to suit many a discerning consumer, and with plans starting at less than $30 a month, it's also one of the cheapest providers around. So what exactly does Dodo offer, and how does it compare to other NBN providers?
Dodo NBN Plans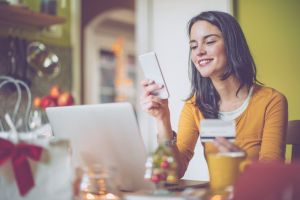 Dodo has three base NBN plans, with speed boosts and home phone calls costing extra. Plans are also the same across both fixed line and fixed wireless NBN deliveries. The plans are:
10GB for $29.90
50GB for $39.90
Unlimited for $59.90
Speed boosts are only available on unlimited plans, and generally cost $10 a month extra for every jump you make. Speeds max out at NBN 50, meaning the top-flight NBN tier is not available. NBN 25 plans are labelled 'Turbo', while NBN 50 plans are labelled 'Supercharged'.
An unlimited call pack to local/national/mobile numbers costs an extra $10 a month
International packs can be added from $15 a month, which includes 2000 minutes to 25 countries
Dodo also gives a choice of three contract terms – month-to-month, 12 months and 24 months. 24 month terms attract a $0 set-up fee, and the NBN-ready modem is included. However, other contract terms are a little different:
12 month terms: $69 connection fee and $50 modem fee
Month-to-month terms: $99 connection fee and $109 modem fee
As it stands, Dodo provides strong incentive to stick around for a while. Still, some may place value in flexibility and cough up the extra cash for a month-to-month plan.
How does Dodo NBN compare to other providers?
Dodo is perceived as a dirt-cheap provider, and while its entry prices are very cheap, its unlimited plans are about on-par. With prices starting at about $60 a month for unlimited data, Dodo competes well with big providers such as iiNet, TPG, Telstra and Optus, but some other smaller providers may provide cheaper plans. Here's how Dodo stacks up to the big guys, but you may want to keep reading and see how it stacks up to smaller providers below:
Dodo Standard Plans Compared
Dodo Standard plans refer to those on NBN 12 – the most basic speed tier. While Dodo has some cheap plans at under $40, unlimited data costs closer to $60. A handful of other providers offer cheaper plans – namely Amaysim, Barefoot Telecom and Mate Communicate. What's more is that providers offer unlimited data on month-to-month contracts as standard. They also come with $0 set-up, which Dodo cannot match in this combination.
Dodo Turbo Plans Compared
Dodo's Turbo plans are on the NBN 25 speed tier. Providers to look out for here are Flip TV, Hello Broadband and Amaysim once again. These providers tend to be about $10 or so a month cheaper than Dodo and may boast cheaper set-up fees as well. If on a budget, these set-up fees can make or break that budget.
Dodo Supercharged Plans Compared
Dodo's Supercharged plans boast the NBN 50 tier – the second-fastest speed tier available to most Australians. NBN Co has lowered its CVC charges for Tier 3 of the NBN, which means that providers can pass those savings onto you. What this also means is that Dodo must be on its toes to offer competitive rates. Providers worth keeping an eye out for are SpinTel, Tangerine and MyRepublic. All offer unlimited data for under $70 a month and in some cases set-up fees are low and month-to-month contracts come as standard.
Is a Dodo NBN plan worth giving a hoot about?
Dodo is well-known as an internet provider with competitive plans and a straightforward approach. But the question remains – can you find a better deal elsewhere? Though Dodo is known as a cut-price deal maker, there are other providers giving it a run for its money.
Aside from plan cost alone, customers must also look at set-up fees, modem costs and other associated charges.
Dodo's month-to-month plans tend to be let down by its $100+ costs for both modem and set-up, while other providers may do away with these charges.
Dodo provides strong incentive to sign up for a year or more, but at what cost? While there is $0 set-up with the 24 month contract, being locked in for two years is a serious commitment. While Dodo is certainly not an expensive provider by most yardsticks, its set-up fees and other associated costs with its no contract options may make the first month of the plan prohibitive. Dodo is worth considering, but shop around and you might be surprised by what you can find!