As Australia's largest telco, Telstra perhaps unsurprisingly has quite a few NBN plans on offer. Telstra was one of the first big service providers to be more upfront about realistic NBN speed expectations and has previously compensated customers over previously slow speeds. Despite the setbacks, Telstra has plenty to offer in the NBN space. Read on for details of plans, prices and inclusions.
Telstra NBN Plans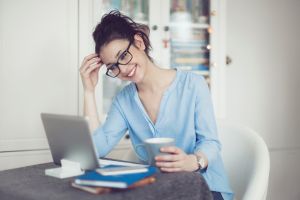 Telstra has six base NBN plans with prices starting at $70. The base plans are as follows:
$70 – 100GB data (24 month or monthly term)
$80 – 1000GB data (24 month or monthly term)
$99 – Unlimited data & Telstra TV (24 month term)
$130 – Unlimited data, Telstra TV & Foxtel Now (24 month term)
$130 – Unlimited data, Foxtel from Telstra Entertainment pack (24 month term)
$220 – Unlimited data, Foxtel Platinum HD (24 month term)
The best 'bang for buck' tends to come on 24 month terms, as monthly contracts miss out on a lot of the fruit and other perks. Beyond the monthly fees, set-up charges also apply:
$99 if you're a new Telstra customer
Telstra's Gateway modem is included on 24 month terms, but is $168 for month-to-month contracts
All of Telstra's NBN plans come on NBN 25 (Tier 2) speeds as standard, while speed boosts can be added from an extra $20 per month. 24 month customers paying $99 or more gain access to Telstra's 'Frontier' modem, which allows 4GX connectivity should Wi-Fi drop out. Telstra Air data is also on-hand, which allows you to connect to over one million Wi-Fi hotspots around Australia.
Home Phone Calls with Telstra
All plans come with pay-as-you-go (PAYG) calls by default, and include voice calls in Australia between Telstra customers. Beyond that the rates are as follows:
13/1300 Numbers: 40c each
Local calls: 22c each
National calls & mobiles: 30c per minute (capped at $2 for the call)
National and mobile calls also attract a 55c connection fee, or 'flagfall', which is applied to every call. International calls are available under the 'International Saver' banner, with calls starting at 1c/minute.
Telstra Foxtel Bundles
In partnership with Foxtel, Telstra has some hot entertainment bundles available on some premium plans. Though the key difference is that some come with Foxtel Now, a streaming service, and some come with good ole TV-based Foxtel.
There are two $130 plans; one comes with Foxtel Now plus one Channel Starter Pack and Telstra TV, while the other sacrifices TV and has traditional Foxtel included with an Entertainment Pack.
If you're willing to spend a bit more, unlimited data with a Platinum HD package comes in at $220 a month. With Platinum HD you get the vast majority of channels in high definition and all channel packs are included. This means you get 30+ channels of entertainment, 30+ channels of sport and more! Below are some plans available:
How does Telstra compare to other NBN providers?
Telstra has some pretty tasty-looking plans, but the fact is you may have to pay close to $100 to get unlimited data when some other providers offer similar plans for half the price.
Telstra Basic NBN Compared
If you're looking for unlimited data there are cheaper options, but the big blue telco still has its merits. At just under $100 a month for unlimited data it's not the most price competitive telco, but Telstra Air hotspots and entertainment options may be enough to sway some.
Telstra NBN starts out at NBN 25, and speed boosts begin at $20 extra, which is about double what most other providers offer.
Cheap unlimited providers on NBN's Tier 2 at a minimum include Amaysim, Flip TV, Mate Communicate and MyRepublic. MyRepublic benefits from having some of the cheapest NBN Tier 3 plans, while the others do not charge much more to upgrade.
Telstra Entertainment Bundles Compared
When it comes to entertainment these days, Telstra – and ergo Foxtel – are not your only options. Various providers have partnered up with Fetch – a streaming service similar to Foxtel Now accessed through its own PVR/set top box. Fetch can be bought outright, but many providers such as Optus, Dodo and iiNet package Fetch boxes from as little as $5 a month extra.
In Optus' case, there are specific entertainment plans that have Fetch TV bundled in along with Optus Sport – the service that has exclusive rights to EPL soccer.
Prices for unlimited data and Fetch bundles here start at around $60-$70, which is generally much cheaper than Telstra's Foxtel bundles. Still, users may see benefit in getting traditional cable TV in Foxtel. Foxtel also has rights to all AFL and NRL games live, which Fetch cannot provide.
Is Telstra NBN worth the money?
Telstra has recently streamlined its NBN plans in the wake of controversy surrounding speeds and pricing. This affected not just Telstra but quite a few other telcos – and there are sure to be more telcos in the future. Telstra has also recently introduced its first unlimited plans, but at an entry price a lot higher than some smaller providers.
Even with the higher prices there may still be 'safety in numbers', choosing Australia's largest provider over some smaller guys.
Telstra's entertainment options are also tough to beat.
Telstra is more than just broadband – it's a whole 'entertainment' company in its partnership with Foxtel. Customers who like TV and sport may find merit in splurging for a Telstra Foxtel bundle, which few other providers can match in terms of all out entertainment value. Telstra proves time and time again it's not just about a cheap price – it wants to take care of the whole house's entertainment needs.