When it comes to choosing a new phone plan, you might see some different terminology thrown around that could be confusing. However, choosing a new phone plan to suit your needs shouldn't be complicated. When you compare phone plans, you'll typically have a few plan types to choose from — prepaid, postpaid or phone-on-a-plan.
Postpaid phone plans are perhaps the plans that most often come to mind when you think of a phone plan. While postpaid plans used to be a bit more complicated with contracts and credit checks, these days it's much simpler and straightforward. In this guide, we'll cover the basics of postpaid phone plans to help you decide if postpaid is right for you, and how you can find the best plan for your needs.
Compare postpaid mobile plans
When looking for the best postpaid plan, it's important to find a plan that suits what you need. Just because a plan has lots of data or plenty of extras, doesn't mean it will be the right plan for you. It's all about striking the balance between the features you need and a price that fits your budget. It always helps to compare a range of plans from different providers to see what kind of value for money you can get.
The following table shows a selection of published postpaid plans on Canstar Blue's database with a minimum of 10GB of data, listed in order of cost, from the lowest to highest and then by data allowance, largest to smallest. This selection of plans includes links to referral partners.
What is a postpaid plan?
Postpaid phone plans are plans that you pay for after you've used the plan's inclusions. You'll typically receive a bill each month, much like other utilities such as your internet, and be required to pay that bill before a due date.
Your plan will have a set amount of inclusions for calls, SMS and data, as well as any extras your telco might offer, such as international calls and texts. If you go over any of these inclusions, or access a service not included on your plan, you'll be charged an additional amount on your bill.
Inclusions on your postpaid plan will depend on what the provider offers. Often you'll pay more for higher amounts of data, while unlimited calls and SMS are usually standard inclusions. Some providers offer extras such as international calls and SMS, entertainment bonuses and no excess data charges (in the form of unlimited capped-speed data).
12 month mobile plans
12-month phone plans used to be fairly standard, and some telcos might have required a credit check to ensure you could pay your bills. However, there aren't too many providers offering 12-month postpaid plans anymore. Typically providers which offer 12-month as well as month-to-month plans, will offer incentives such as more data for your money, to encourage you to sign up for a 12-month contract.
Month-to-month plans
These plans are now the norm when it comes to postpaid plans. Sometimes referred to as 'no lock-in contract' plans, your plan essentially runs month-to-month with the freedom to cancel your plan whenever you want without incurring any early exit or termination fees.
However, depending on when you cancel your plan, you might have a final bill you need to pay off after you've cancelled. You'll also most likely be charged the full month's plan fees, even if you cancelled a day or two into the new billing cycle.
Phone on a plan
When you want a new mobile phone as part of your phone plan, typically these are offered as postpaid phone plans. Your monthly plan fees will consist of your phone plan plus the cost of the mobile phone, usually paid off in monthly installments over 12, 24 or 36 months. Once you've paid off the device, you'll continue to pay for, and receive service from, your monthly postpaid plan unless you cancel.
What to consider about postpaid plans
One of the advantages to postpaid is that you'll never be without your inclusions, unlike prepaid plans, where you run the risk of using up your inclusions before your plan resets.
However, for some, this is also a disadvantage. Considering that you can typically keep using your plan and access calls, text and data, means you also run the risk of paying extra for any inclusions you go over. You'll also be billed extra for any additional services you access which are not part of your plan's inclusions.
For example, if you go over your data allowance, you might be charged for extra data. Usually providers will charge an extra $10 per 1GB of data, so you might be charged an additional $10 or so, on top of your regular plan fees. If you go over your data regularly, this can really add up.
This is one of the reasons why some people don't like postpaid phone plans, as those extra charges can add up and contribute to 'bill shock'. Bill shock is especially common when you've been travelling overseas and perhaps used global roaming services on your current plan, and then been charged for these (which can be very expensive). That's why it's important to read the critical information summary before you sign up to any plan so you know what additional fees and services you might be charged for.
Postpaid plans are certainly convenient and being billed monthly might be more manageable than recharging a prepaid plan. Postpaid plans might also include access to extras, such as no excess data charges and entertainment bonuses, that prepaid plans often don't have.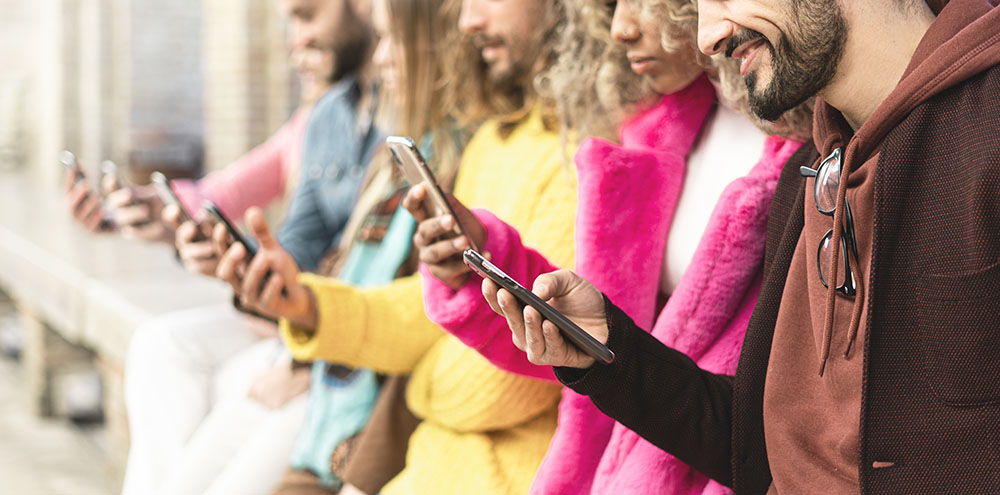 Best postpaid plan providers
When it comes to choosing a postpaid phone plan, you'll have a lot of options not just for the plan, but for the provider you want to sign up to.
The big three telcos, Telstra, Optus and Vodafone, are perhaps the providers that first spring to mind when it comes to the typical postpaid plan where you're billed monthly. However, there are also plenty of smaller providers, known as Mobile Virtual Network Operators (MVNOs), who also offer postpaid phone plans. Sometimes these smaller providers will offer cheaper plans or more data for your money than the big three. However, the big three telcos might also pack in a little more value in terms of extras and 5G network access.
These smaller providers — including Belong, Dodo, Woolworths Mobile, Moose Mobile and Southern Phone — will use either the Telstra, Optus or Vodafone mobile networks to deliver service to customers.
Finding the best postpaid provider will depend on what you're looking for in a mobile phone plan. If you think about what kind of inclusions there are, along with your budget, you can then start to compare options from a range of postpaid plan providers.
To help you make this decision, and if you want to know what other Aussies think of their postpaid provider, every year at Canstar Blue releases a report on Australia's favourite SIM-only postpaid phone plan providers. We survey Aussies with a postpaid plan to rank their current provider across a range of metrics including network coverage, customer service, billing and overall satisfaction. The overall winner is awarded the Most Satisfied Customers for Postpaid Mobile SIM-Only for that year.
Telstra postpaid plans
Telstra, Australia's largest telco, offers a suite of four postpaid phone plans, known as the 'Upfront' plans. These plans were previously billed to you monthly, where you pay after you've used your plan each month, however Telstra now requires you to pay for your plan upfront with an automatic payment system called 'AutoPay'. While technically these plans are still postpaid, as it's a monthly bill, you end up paying 'upfront' like a prepaid plan.
Plans start at $55 per month with 40GB of data for the Small plan, and go up to $115 per month with 180GB of data for the Extra Large plan. All plans include no excess data charges, which means once you've used up your fast data allowance, you can keep using data at the capped speed of 1.5Mbps. You'll also get 5G network access included on all plans except the $55 Small plan. These plans are available as SIM-only plans or to bundle together with a new mobile phone.
Optus postpaid plans
Optus offers a selection of four postpaid phone plans to customers, which are available as SIM-only plans or to bundle in with a new mobile phone. Prices start at $45 per month for the Small plan with 20GB of data and go up to $85 per month for the Extra Large plan with 240GB of data.
All plans include 5G network access along with no excess data charges. Like Telstra, Optus will cap the speed of your data at 1.5Mbps once you go over your fast-speed data inclusions, so you'll be able to keep using data at the capped speed. Optus also includes access to Optus Sport and OS Fitness on all postpaid plans.
Vodafone postpaid plans
Vodafone's postpaid phone plans are available as either SIM-only plans or to bundle with a new mobile phone. There are five plans to choose from, with plans starting at $40 per month with 10GB of data and up to $85 per month with unlimited data. 5G network access is included on all plans.
The unlimited data Vodafone offers is a little different. Once you've used up your fast-speed data, you'll get unlimited capped-speed data but at different speeds (this excludes the $85 plan which has unlimited fast-speed data with no speed caps). The $40 Lite and $45 Lite+ plans include unlimited 2Mbps capped-speed data, while the $55 Super and $65 Super+ plans include 10Mbps unlimited capped-speed data.