Bose Headphones Review
One of the biggest players within the audio industry, Bose has been operating for over 50 years, offering audio home systems and speakers, professional audio equipment, as well as headphones. With a wide range available, Bose may be the option for you no matter if you're a casual music fan or you live and breath tunes. Bose's audio lineup includes headphones and earphones for all occasions, covering wireless and noise-cancelling models as well as those suited for exercise and sleeping. If you're after a new pair of headphones, read on to find out what Bose has to offer.
Bose Headphones
Bose has a number of over-the-ear and on-ear headphones readily available at electronics retailers as well as via the Bose website. Bose's range includes:
Noise Cancelling Headphones 700: $599.95*
QuietComfort 35 II wireless headphones: $499.95*
SoundLink II around-ear wireless headphones: $329.95*
Noise Cancelling Headphones 700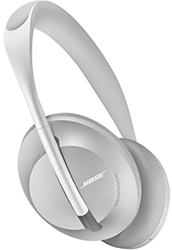 Bose's top of the line model, the Noise Cancelling Headphones 700 are for those serious about their music, and are willing to splash out a bit of cash to prove it. Featuring up to 20 hours of battery life, with a Fast Charge feature, the 700 headphones include compatibility with both Amazon Alexa and Google Assistant, with voice activation available by simply pressing the right ear cup.
The 700 model also includes 11 levels of noise cancellation, meaning you can control how much noise you allow in to your private jamming session. Bose also includes a Conversation Mode which, at the press of a button, pauses the music to allow you to have a quick chat without taking your headphones off.
Bose has also included an adaptive four-microphone system within the 700 headphones model, allowing you to hear and be heard when on the phone, even in a crowded area. Bose AR is also included, which, via motion sensors attached to the headphones, alters your listening experience to suit what you're doing, enhancing your music and headphone experience. Weighing only 250grams, the 700 headphones come with a carry case, an audio cable and a USB charging cable, suitable for when you're looking to take your headphones with you on your travels.
QuietComfort 35 II wireless headphones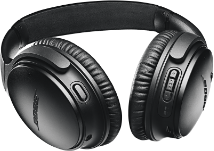 Bose's flagship model, the QuietComfort 35 model, otherwise known as the QC35, aims to quieten the world around you to ensure that you enjoy your favourite beats in peace. Including up to 20 hours of battery life, the QC35 has a quick charge feature that allows you to get up to two and a half hours of playtime from just 15 minutes of charging, ideal for those on a tight schedule. You'll also be able to connect to Amazon Alexa and Google Assistant, as well as experience Bose AR, along with Bose's app for optimal audio control.
Weighing in at 240 grams, the QC35 is built from impact-resistant materials, such as glass-filled nylon and corrosion-resistant stainless steel, with Alcantra cushioning for additional comfort, making it ideal to take with you on holiday. It also includes a carry case, USB charging cable as well as a 1.2m audio cable for when you don't feel like going wireless, or looking to save battery.
SoundLink II around-ear wireless headphones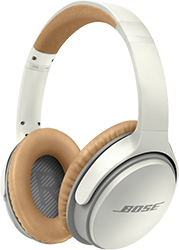 Another popular model within the Bose range, the SoundLink II model comes with a variety of features to improve your listening experience and help you enjoy your favourite tunes, whether you're in the quiet of your bedroom or in a crowded train station. With Active EQ to adjust sound and volume to your environment, the SoundLink II also features Alcantra cushioning for comfort, as well as a durable exterior to survive daily use.
Featuring a HD Voice mic system for when you need to take a call in a crowded area, the SoundLink II headphones feature enhanced sidetone to make the call sound like you're on a phone instead of your headphones, meaning you won't get lost in translation. With a wireless range of up to nine metres, the SoundLink II headphones include a carry case, USB charging cable as well as back-up audio cable.
Are Bose headphones worth it?
Shopping for a new set of headphones may be music to your ears, but considering how many brands there are to choose from and trying to narrow down your options may be closer to nails on a chalkboard than anything else. With plenty to consider, including your budget, what features each model has, as well as how often you plan on using your headphones all impact on the final decision. That's why it's best to look into all of your options before locking in a pair to take to the checkout. A bit of research may help you find the best fit for your music style and needs.
About the author of this page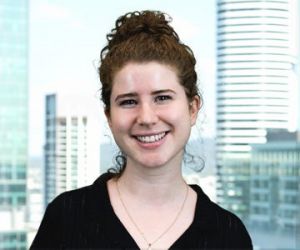 This report was written by Canstar Blue's Content Producer Luciana Lawe Davies. She writes about streaming, appliances and consumer products and services. Luciana enjoys bringing readers the best in what's on TV and at the shops, including the best deals and latest reviews.
*Prices taken from respective retailer, correct as of September 2019