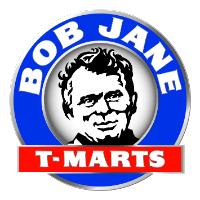 Review of Bob Jane T-Marts car tyres in Australia
Bob Jane T-Marts has over 50 years of experience in the tyre and auto maintenance industry, with the company claiming to be Australia's largest independent tyre retailer. They have a national network of franchised and company owned stores. They offer a huge range of tyres and wheels from multiple leading brands as well as car batteries. Bob Jane T-Marts also offers its own line of car tyres, and you can also get various car servicing done.
Bob Jane T-Marts Tyres
Bob Jane T-Marts stock an extensive range of tyres to service your vehicle.
For the Passenger/Performance vehicles they offer Bridgestone, Pirelli, Continental, Michelin and many more. As well as their exclusive Bob Jane All-Rounder Plus with Silica, Bob Jane Xenon Z7 Plus with Silica.
For your SUV/4×4 vehicles the J-Trax A/T or H/T exclusive to Bob Jane T-Marts stores will stand the test of the Australian terrain. If the exclusive brand is not your cup of tea they offer BFGoodrich, Radar, Nitto and many more.
Bob Jane T-Marts: What's in store?
The Bob Jane T-Marts brand is about more than just selling car tyres. It's a full-service tyre mart as well, with puncture repairs on offer, as well as fitting, balancing and wheel alignments. With each tyre purchase you get a variety of warranties and guarantees. When you purchase two or more new tyres with a wheel alignment, you'll be signed up to the 'Long Life Tyre Plan' for free. This ensures a full service for the life of the tyre, including tyre rotation, air pressure checks, wear checks and wheel alignments. This is for three months, but you'll also receive discounts to these services in the future.
Bob Jane T-Marts also offers a Best Tyre Price Guarantee, where it'll match the price of any identical tyre you find cheaper elsewhere, including a 10% off the difference. The company's environmental responsibility is also prominent as it has partnered with Tyrecycle which recycles all tyres bought from its stores, at no cost to the customer.
Beyond its forward-thinking tyre recycling program, Bob Jane T-Marts can also inflate your tyres with nitrogen. While nitrogen is a common inflation gas for racing cars and heavy-duty trucks, nitrogen is now popular in passenger cars as well. Nitrogen is claimed to reduce wear on tyres, increase performance, and eliminate oxygen and water vapour build up around your tyres which can prevent wheel corrosion.
Bob Jane T-Marts stocks a large range of aftermarket wheels, and there are always specials to be found. If you're tired of your stock wheels, fitting a set of aftermarket wheels can transform the look of your car. They don't have to break the bank either, as they offer 'Buy 3, Get 1 Free' monthly promotions and cash backs.
For a one-stop shop for arguably the most important servicing component of your car (tyres), Bob Jane T-Marts represent a great option, and its array of locations across Australia make it convenient. Bob Jane T-Marts would always have models aimed squarely for the everyday Australian motorist.

Shopping for tyres? Check out JAX Tyres & Auto
About the author of this page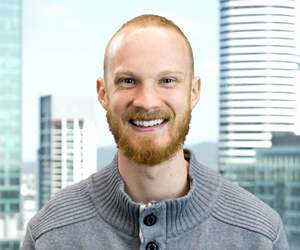 This report was written by Canstar Blue's Site Editor, Dean Heckscher. He's our resident expert on all things automotive, health & fitness, streaming and more. Dean is also one of Canstar Blue's customer research report producers, helping to turn complicated subjects into easily-digestible information for our readers. He's passionate about helping consumers make better-informed purchase decisions on all manner of consumer goods and services.