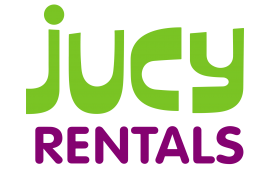 Jucy Car & Van Rentals Review
Hitting the road can be an exciting time, but finding a set of wheels to set off in can quickly put the brakes on your travels. While Australia has no shortage of hire car brands and providers for drivers to choose from, finding one that is affordable, worthwhile and actually available for when you want to travel can prove to be a tougher ask than you'd like.
Founded in New Zealand in 2001, Jucy – otherwise known as JUCY – expanded across the ditch into the Australian market in 2008, with locations available in most major cities and airports. While primarily known for its eye-catching green and purple campervans, Jucy also offers a number of cars for your rental needs, suitable for those who don't need all the space of a van, or just aren't a fan of the standout colours.
If you're looking to book a car or van for an upcoming trip, read on to find out just what Jucy has to offer, and if it's the provider for you in this Canstar Blue article.
How do I book a car with Jucy?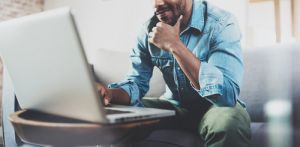 Similar to other car rental providers, booking a car or van through Jucy is as simple as visiting the Jucy website and entering when and where you'd like to travel. You'll be given the option to select your vehicle type (campervan or car), where you'd like to pick up and drop off your vehicle, as well as the start and end dates of your travels. You'll also be asked your age, as well as whether you have a promo code, before being taken to the next screen, which showcases what vehicles are available at the time you want to travel.
From here, you can choose your preferred vehicle, where you'll then be taken to the next screen and asked about which excess option you'd like to choose, including Risk Taker, Stress Free and Stress Free Plus, as well as extras such as child seats, roof racks and GPS units. Once you've selected everything you need, you'll be taken to the booking screen, where you'll be asked to enter your details and to confirm the booking. Once the details have been entered, you'll be asked to pay – including a 20% deposit – and then you're good to go!
Can I change my booking with Jucy?
Sometimes plans change, and you'll need a bit of extra time with your car rental, or you need to start your holiday later than you expected. If you've booked with Jucy, you're able to change your booking by contacting Jucy through its Contact Us page on the website, although changes are subject to availability and approval by Jucy, and you may have to pay a bit extra depending on the changes you make.
Does Jucy have a cancellation fee?
If you cancel your booking 22 days before your allotted pick up time, you will receive a full refund of the deposit, although you'll still have to fork over any credit card fees during the transaction. If you cancel up to 21 days beforehand, your 20% deposit is non-refundable, with cancellations on the day of pick-up subject to full costs, meaning if you're looking to cancel your plans, it's best to do it as soon as possible.
Where are Jucy hire vehicles available?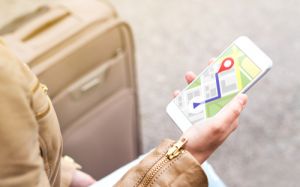 A well-known hire car provider within Australia, Jucy vehicles are available in a number of major cities and airports, although predominantly located on the Eastern coast. Major locations include:
Can I pick-up and drop-off my Jucy rental at different locations?
Sometimes you only need to go one-way, meaning you don't want to be running around and stressing about how to return your rental car. Thankfully, most providers allow for one-way travels, meaning you can simply drop off your hire car at a different location, with Jucy one of these providers. However, Jucy does charge a flat one-way fee – $150 for a camper, $110 for a car – for one-way travel, although this fee is regardless of where you're travelling from, or how long you're planning on being on the road for.
Booking for a one-way trip can be done like any other booking, with Jucy allowing you to select the pick-up and drop-off locations, meaning you can fit your hire car around your travel plans, and not the other way around.
Jucy also offer relocation deals, meaning if you're only looking to go one-way, you may be able to team up with Jucy when they need a vehicle relocated to a different city.
What type of vehicles can I hire from Jucy?
When you think of Jucy, no doubt you think of those distinctive lime green and purple campervans. But there's more to the brand than just campervans, with Jucy offering a number of traditional car models, including hatches and sedans, in addition to people movers. Models listed on the Jucy website include the Fiat Punto, Toyota Corolla, Hyundai Accent and Toyota Estima, with similar models also listed as available, although these are also subject to availability.
If you're looking for the authentic Jucy experience, then the Jucy van may be just what you're after. Offering plenty of options, including the El Cheapo Sleeper, Jucy Crib, Jucy Champ, Jucy Condo, Jucy Compass and Jucy Coaster, ideal for when you're looking for a place to rest your head after a long day on the road. Here is a quick breakdown of what each Jucy van features.
| Van | Seats | Sleeps | Portable Toilet | Child Seat | Fuel Type | Automatic Transmission |
| --- | --- | --- | --- | --- | --- | --- |
| El Cheapo Sleeper | 2 | 2 | N | N | Petrol | Y |
| Jucy Coaster | 2 | 2 | Y | N | Petrol | Y |
| Jucy Crib | 4 | 2 | N | N | Petrol | Y |
| Jucy Compass | 4 | 4 | Y | N | Petrol | Y |
| Jucy Champ | 5 | 4 | N | Y | Petrol | Y |
| Jucy Condo | 5 | 4 | Y | Y | Petrol | Y |
General guide only, November 2019.
Can I take my Jucy hire van off-road?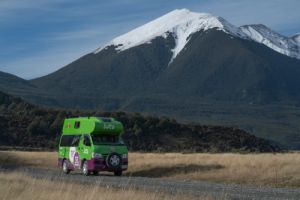 With plenty to see in Australia, it can be tempting to go off the beaten track to find the best locations and sights. However, you may not always be able to take your Jucy rental with you as the company has restrictions on where you can take your car or van.
Jucy does not permit any vehicle to travel on any unsealed road, fire trails, beaches, sand, fields or paddocks, with the only exception to this being use of access roads to recognised commercial camping grounds, meaning if you're really looking to explore Australia, you may have to find a different vehicle to do it in.
Does Jucy have a minimum hire period?
Sometimes you only need a set of wheels for the day, or you're only looking to get away for the weekend. But can you still hire from Jucy if you only need a car or van for a short period of time? Unfortunately, Jucy does have a minimum hire period, which is one day for car hire and five days for camper van hire.
How much will a car hire from Jucy cost?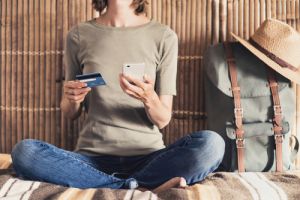 There's plenty that affects the final bill when it comes to hiring a car or van. There's what model you decide to hire, how long you're going away for, whether you add extras to your order, as well as what insurance you decide on. As a result, it's tough to lock down what the final damage to your pocket will be, although most providers will outline general costs and rates during the booking process. However, Jucy does not currently offer any cost breakdown on its website, so if you want to see what you're really paying for, it may be best to get in contact when you book your travels.
How can I pay for my Jucy hire car?
When it comes to paying for your hire car or van, Jucy primarily deal with cash and major credit and debit cards. If you're looking to pay by cash, it's best to contact your local office before booking, with the deposit only able to be paid via credit card.
What credit cards does Jucy accept?
Jucy accepts a number of major credit cards, including Visa, Mastercard, Union Pay International and American Express, although credit card fees will apply. Jucy also accepts major debit cards, including Visa and Mastercard, although it's best to discuss using a debit card with Jucy before booking, as well as make sure you have enough on hand to cover the deposit and any extras.
How can I get a discount on my Jucy hire car?
Getting behind the wheel of a hire car or van can hurt your back pocket if you're not careful, meaning it may pay off (literally) to look into deals or discounts available before you drive off into the sunset. Jucy offers promo deals during certain times of the year and for select vehicles, meaning if you're planning a trip sometime soon it may be worth keeping an eye out on the Jucy website for any deals. Similarly, Jucy have also teamed up with other brands and services for discounts across camp grounds and activities, helping you to make the most of your time in the outback without breaking the bank.
Does Jucy have a loyalty program?
Jucy offers a referral program, but it currently only operates in America, meaning those travelling Australia will have to settle for just enjoying their time on the road.
Who can rent a vehicle from Jucy?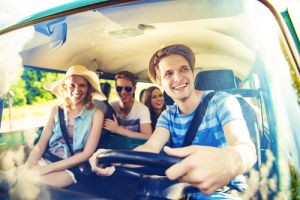 To drive a Jucy van or hire car, drivers must be outlined in the rental agreement, with each driver to be over 18 years of age and holding a valid driver's licence, which must be presented at the time of pick-up. If the licence is not printed in English, Jucy asks that it be accompanied by an accredited English translation before you are allowed to collect the keys.
Can I add additional drivers through Jucy?
You can add additional drivers with Jucy, although they'll have to be approved by Jucy before they can get behind the wheel, with the same terms & conditions above applying to any additional driver. Adding an additional driver will also cost you an extra $2 per day, per driver.
What happens if I have an accident in a Jucy hire car?
While your eyes may be firmly on the road, accidents can still occur. While Jucy offers a number of coverages and insurance options to help give you peace of mind when you're behind the wheel, what should you do if you meet with an accident while out on the open road?
As outlined in Jucy's terms & conditions, if you do have an accident in a Jucy hire vehicle, you must notify the relevant authorities such as police or ambulance, as well as notify Jucy within 48 hours of the accident. You must then record the details of relevant parties and prepare a written statement for Jucy, as well as obtain the relevant police report when it becomes available.
From here, Jucy may provide you with a replacement vehicle, subject to availability as well as the seriousness of your accident, although you will have to pay for any transportation costs of the new vehicle. You'll also have to pay a $75 Damage Administration fee at the end of your trip.
Does Jucy have an app?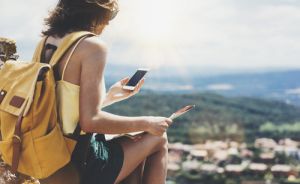 Sometimes you need to check or update your booking while you're on the go, meaning having an app on hand can take the stress out of the situation. Unfortunately, Jucy does not have an app, meaning that all bookings must be managed on your computer.
Is hiring a vehicle from Jucy worth it?
There's no shortage of options when it comes to hiring a car, with plenty of big and small operators located around Australia, each offering a variety of deals, cars and rates to entice you behind the wheel. While Jucy sets itself apart by offering a variety of campervans – which also means your accommodation is sorted for the journey – whether you need a campervan for your trip will depend on your budget, how long you plan on being on the road for and where you want to travel.
With plenty of competition to drive the market, looking into all of your options before booking may save you a bit of money down the road, as well as potentially helping you find something that's better suited to your driving needs or what you prefer when it comes to longer roadtrips.
About the author of this page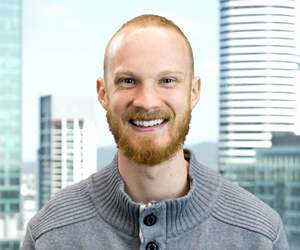 This report was written by Canstar Blue's Site Editor, Dean Heckscher. He's our resident expert on all things automotive, health & fitness, streaming and more. Dean is also one of Canstar Blue's customer research report producers, helping to turn complicated subjects into easily-digestible information for our readers. He's passionate about helping consumers make better-informed purchase decisions on all manner of consumer goods and services.
Picture credits: SFIO CRACHO/shutterstock.com, Tero Vesalainen/shutterstock.com, DanielJohn/shutterstock.com, Kite_rin/shutterstock.com, Halfpoint/shutterstock.com, Maria Savenko/shutterstock.com