Review of Kumho car tyres in Australia
Kumho is one of the largest tyre manufacturers in the world, and tends to be a fan favourite among those wanting entry-level performance tyres with the KU31 and KU39 models being quite popular in the Australian market. Globally, Kumho is known as quite a prolific sponsor of sports and motorsports. It's a sponsor for European Formula 3 Racing, and the Manchester United Football Club. It is also the 'official tyre' of the National Basketball Association in the United States, as well as the La Liga football league in Spain. So with such a broad international profile, what does that mean for Kumho's tyres in Australia? See what's in the range and how much you can expect to pay below with Canstar Blue.
What tyres does Kumho make?
Kumho makes a wide range of car tyres, ranging from the budget-oriented up to the performance and 4×4 tyres that can cost a pretty penny. Overall there are four tyre categories within the Kumho line-up that we suspect are of particular interest to Aussie motorists.
Solus
Ecsta
Road Venture
Crugen
Solus
A standard, touring-style tyre, the Solus suits a range of passenger vehicles geared more towards city commuting duties and the school pick-up. The rubber compound is generally stiffer, which aids in a long wear life and could help aid in fuel economy. The grooves on many Solus models are also designed to help disperse water more efficiently, to prevent aquaplaning. Many models are also low noise, which can aid in passenger comfort. Sizes trend towards the smaller end of the scale, with 14 inch diameters available. Prices start at around $80 per tyre, which makes them suitable for the budget-conscious. For a city slicker in the urban streets, the Solus may be the tyre of solace for many a commuter.
Ecsta
As the name might suggest, the Ecsta tyres from Kumho are designed to bring you performance ecstasy, with the range geared towards entry-level performance at prices that won't necessarily hit the budget hard. Made with a softer rubber compound, the Ecstas are made for enhanced wet traction, braking performance, stability and control. Designed for sporty-ish sedans and coupes, the Ecsta series is the OEM tyre for a few Mitsubishi models, among other manufacturers. Tyres included in this range are the popular 'KU31' and 'KU39' models. A range of run-flat tyres are also available, which is handy for getting back on the road if you get a flat tyre. Diameters start at around 15 inches, and work their way up to 18 inches and above. Prices start at about $110 per tyre, but this range is so large that chances are you can find the right tyre for your vehicle at a price that suits your budget.
Road Venture
The name 'Road Venture' conjures up images of hitting the road less travelled and figuring everything out when you get there. Indeed, you'll probably need a capable 4×4 for these Kumho 4×4 tyres. Designed as upgrades to OEM tyres, Road Ventures are made with deeper tread, outstanding puncture resistance and mileage warranties to make you scream – 80,000km in some instances! Of course, some models are more 'hardcore' than others, ranging from serious mudding tyres to your modern crossover SUV tyres that spend most of their time on paved roads. Diameters generally start at around 15 inches, and for your modern SUVs there are sizes 18 inches and above. Generally these tyres are dearer than Kumho's passenger tyres, so expect to pay over $150, with most models costing over $200 each, with the dearest easily costing over $300. Of course, the upper end of this price range is generally reserved for the most unrelenting 4×4 enthusiast who takes pride in their mudding capabilities.
Crugen
Still in the SUV segment, the Crugens are designed for more luxury-oriented SUVs that perhaps see more school pick-ups than sticks and mud. The Crugen range has a variety of designs, with some tyres made of a hard compound for a longer wear life, and some with a soft compound for performance-oriented use. Most are designed with comfort in mind, though, with tread patterns designed specifically to minimise road noise. Diameters trend towards the larger end of the spectrum, with tyres starting at around 17 inches and working their way up to a massive 20 inches. In fact, Kumho is no slouch when it comes to large tyres – in 2002 it produced the world's first 26 inch tyre! As such, Crugen tyres are generally dearer than the passenger car tyres, with prices starting at around $200, with some costing over $400 per tyre! However, for the modern road beast we suspect that is a fair price to pay for quality and to keep the kids safe. You likely bought your around-town SUV for perceived increased safety and visibility on the road, so why not start at the bottom and fit it with some quality new shoes?

Shopping for tyres? Check out JAX Tyres & Auto
Other initiatives Kumho is involved in
Kumho claims to care about people and the environment they live in. In 1992, the Koksung plant was selected as a model company for environmental management. It also supports many charities including the McGrath Foundation in Australia, which it funds to provide breast cancer nurses in rural areas.
Kumho is creating motor racing history in Australia and across the globe. 14-year-old schoolboy Alex Rullo became the youngest winner in V8 racing history when he won the 2015 Kumho Tyre Australian V8 Touring Car Series. 16-year-old Dutch motor racing sensation Max Verstappen won the 2014 Zandvoort Masters in a Dallara shod with Kumho tyres.
So, for a large, reputable company with a racing pedigree, Kumho stands out as being a tyre company to suit many people. From its budget range, fuel economy-focused tyres that cost less than $100, to the performance behemoths with 20 inch diameters costing over $400, Kumho likely has you covered.
About the author of this page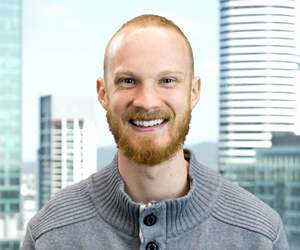 This report was written by Canstar Blue's Site Editor, Dean Heckscher. He's our resident expert on all things automotive, health & fitness, streaming and more. Dean is also one of Canstar Blue's customer research report producers, helping to turn complicated subjects into easily-digestible information for our readers. He's passionate about helping consumers make better-informed purchase decisions on all manner of consumer goods and services.