Volvo Vehicles Review
Founded in 1923, with its first car rolling off the production line in 1927, Swedish brand Volvo has been a mainstay within the Australian market, with a reputation for safe, if somewhat block-y, cars. Currently operating as a subsidiary of the Geely automotive company, Volvo offers a number of vehicles in the Australian market, primarily within the SUV and sedan ranges (now with a few more curves to their aesthetic). If you're looking to see under the hood of a Volvo, read on to find out more in this Canstar Blue guide.
Volvo Vehicles
In Australia, Volvo primarily offers a variety of SUVs, along with wagons and sedans for motorists to try. Volvo models include:
Volvo XC90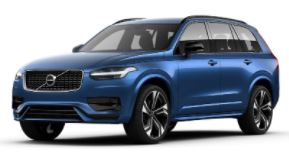 First hitting markets in 2002, the XC90 is Volvo's largest SUV, seating up to seven people, and is currently in its second generation. Available as a petrol, diesel or hybrid model, the XC90 features an 8speed transmission, AWD, multiple driving modes – including Comfort, Eco, Dynamic or Off-road – to help you get you to where you want to go, along with a number of safety features as part of its IntelliSafe system.
The XC90 also includes heated seats, a 9inch centre display with touchscreen capabilities, Adaptive Cruise Control, a 12inch driver display as well as keyless entry and a 360-degree camera to help you keep your eye on your surroundings. There are also a number of accessories and trims available to help create a personalised feel for your vehicle of choice.
Volvo XC60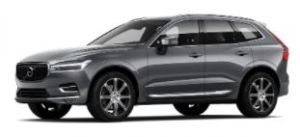 Available as a petrol, diesel or hybrid model, the XC60 can seat up to five people, and features a panoramic roof, wireless phone charging, LED headlights, keyless start, rain-sensing windscreen wipers as well as a power tailgate for optimal comfort and use.
With an AWD drivetrain, the XC60 has an engine output ranging from 140-246kW, depending on which model you opt for, with an 8speed automatic transmission, multiple drive modes and air suspension to help you stay comfortable on bumpy roads. The XC60 can also be equipped with 22inch wheels, styling kits, a heated steering wheel, roof racks and other additions to help fit into your lifestyle.
Volvo XC40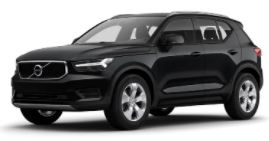 Available as only a petrol or hybrid model, the XC40 is the smallest SUV currently available from Volvo, having first become available in 2017. Features include automatic braking through the City Safety inclusion, IntelliSafe safety system, Blind Sport Information with Steer Assist, Lane Departure Warning as well as driver comforts such as heated front seats, panoramic roof, keyless entry and a 60/40 folding split for when you need more luggage space in the back.
Available with either a 7speed Dual Clutch or 8speed Geartonic transmission, the XC40 also comes with AWD, Hill Start Assist, a variety of chassis types – including sport, dynamic or touring, depending on your preferences – with Comfort, Eco, Dynamic and Off-road driving modes for when you're looking to make your time behind the wheel more exciting or comfortable.
Volvo V60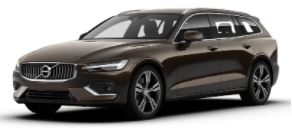 First produced in 2010, the V60 wagon is currently in its second generation of production, and is available as an estate or crossover body type for drivers to choose from. Available as the Momentum, R-Design or Inscription models – each of which come with different trims and powertrains – each come with AWD and an 8speed automatic transmission.
Other features in the V60 include multiple driving modes, Electronic Stability Control, multiple-zone climate systems, tinted rear windows, Lane Keeping Aid, Road Sign Information and Rear Collision Warning, as well as a power tailgate, LED headlights and smartphone integration for optimal driver and passenger comfort.
Volvo S60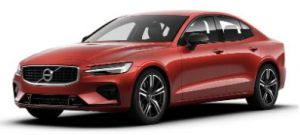 Volvo's four-door sedan, the S60 in currently in its third generation of production, after first appearing in 2000. Available as a petrol or hybrid model, the S60 comes equipped with AWD, stop/start technology, driver adjustable power steering, multiple driving modes and a number of chassis types depending on which model you're after.
Alongside IntelliSafe Surround for driver and passenger safety, the S60 also features a 9inch centre display, voice control, Sensus Connect as your co-pilot, a heads-up display to help you keep an eye on important information as well as rear park assist and front seat massages for increased comfort and functionality.
Is Volvo worth buying?
While seemingly overshadowed by other models, Volvo has a long and rich automotive history, offering Australians plenty of models to consider over the years. With a shift in recent years towards the SUV market, Volvo still offer models for those looking for the more traditional sedan or wagon, with plenty of accessories and trims available to help personalise your ride. But while you may be ready to hop behind the wheel, it's best to research into all of your options before driving off, as a new car purchase can be an expensive one, and you want to make sure that your new set of wheels is the best fit for your lifestyle and budget.
About the author of this page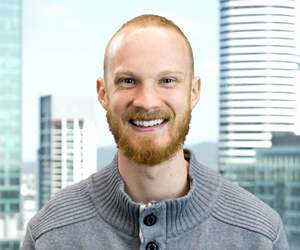 This report was written by Canstar Blue's Site Editor, Dean Heckscher. He's our resident expert on all things automotive, health & fitness, streaming and more. Dean is also one of Canstar Blue's customer research report producers, helping to turn complicated subjects into easily-digestible information for our readers. He's passionate about helping consumers make better-informed purchase decisions on all manner of consumer goods and services.
Picture credit: Volvo