Review of Dishlex dishwashers
Dishlex is an affordable dishwasher brand, targeted towards getting the basics done right and reliably. This means consumers can get exactly what they need without forking out for extras or having to read a novel to figure out how to use the thing. As a subsidiary of Electrolux Home Products, Dishlex is also claimed to be committed to reducing energy and water consumption as much as possible. So how do its dishwashers really stack up? Find out as we review Dishlex dishwashers in this article.
What kind of dishwashers does Dishlex offer?
The current range is simple and straightforward with just a few different dishwashers available, rather than including dozens of slightly different models to try to decide between.
All Dishlex dishwashers are freestanding, but with a removable worktop to allow for built-under installation. Internal features include a fully stainless-steel inner tub and soft spikes for keeping glasses stable while reducing risk of breakages.
Dishwasher load capacity is 13 standard place settings. Load sensing technology assesses each load and adjusts the wash cycle accordingly. Once the dishes have been dried, fan-assisted drying helps finish off the dishwasher cycle with everything squeaky clean and ready to go back on the self. Standard safety systems on each model include overfill protection and a bottom catchment tray. Every model has a 4.5 star WELS water rating and a 3 star energy rating.
Read on below for more details about the latest Dishlex dishwasher models.
Dishlex DSF6106W
The simplest model, the DSF6106, uses a rotary dial to easily switch between wash options. The wash progress indicator tells you at a glance which stage of the cycle the dishwasher is in. The half load option saves water and electricity when you want to run the dishwasher without filling it to capacity, while the adjustable upper basket allows for flexible loading.
Five wash programs:
Regular plus (65°C)
Regular eco (50°C)
Quick 30 (60°C)
Pots (70°C)
Rinse & hold
RRP $739 (white) $839 (stainless steel)
Dishlex DSF6206X/W
The DSF6206 steps it up a notch with some extra features to make dishwashing a bit more convenient. Dishwashing cycles and options are navigated by a simple set of push button controls. The time remaining display counts down the minutes left on the wash cycle, so users can plan their time. Another timing feature is the delay start function, with which users can program the wash to begin one to 24 hours later.
No matter what time you run the dishwasher, you don't need to worry about turning it off, as the auto off takes care of that for you. This model is also dishwashing tablet compatible for no-fuss washing. The upper basket is also easier to adjust, to get those tricky dishes into place.
Five wash programs:
Regular plus (65°C)
Regular eco (50°C)
Quick 30 (60°C)
Pots (70°C)
Rinse & hold
RRP $899 for white, $999 for stainless steel
Dishlex DSF6306X
Dishlex's highest-end model comes only in a stainless steel exterior. A number of features found only on this model include the auto wash program, which senses how dirty your dishes are and adjusts to provide an optimal wash while remaining water and energy efficient.
Fold down racks in the lower basket allow for more oddly-shaped and bulky items to fit. Anti-flood protection adds an extra layer of safety in case of a burst pipe or hose. The DSF6306 also has push button controls, a time remaining display, up to 24 hours delay start, adjustable upper basket, auto off, and dishwashing tablet compatibility.
Five wash programs:
Auto (45-70°C)
Regular eco (50°C)
Quick 30 (60°C)
Pots (70°C)
Rinse & hold
RRP $1,099 (stainless steel)
Should I choose a Dishlex dishwasher?
If you're looking for a dishwasher that gets the job done without breaking the bank, a Dishlex may be a good choice for you. Dishlex dishwashers are designed to be functional, so while they're not as pretty as a designer brand they are well suited to their primary function – getting your dishes squeaky clean without a fuss.
About the author of this page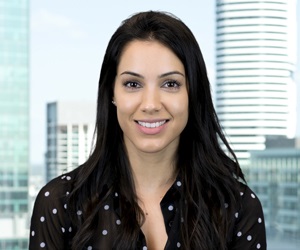 This report was written by Canstar Blue's Home & Lifestyle Content Lead, Megan Birot. She's an expert on household appliances, health & beauty products, as well as all things grocery and shopping. When she's not writing up our research-based ratings reports, Megan spends her time helping consumers make better purchase decisions, whether it's at the supermarket, other retailers, or online, highlighting the best deals and flagging anything you need to be aware of.
What do customers think about Dishlex Dishwashers?
In 2019, Australian customers gave Dishlex 4 out of 5 stars for overall customer satisfaction for dishwashers.