Kambrook: Cheap but powerful blenders
With so many blenders on the market these days, you'd be forgiven for going into a bit of a meltdown over which one to pulverise your vegies with. With increased competition, it can be easy to overlook the brands that have seemingly always been there. Kambrook is one such brand, and they offer great value blenders at prices that are attractive to a range of customers. Keep reading to get the skinny on what Kambrook has to offer in the land of blenders.
What is Kambrook's range of blenders?
Kambrook offers a range of blenders mainly segmented in the middle to budget end of the market. Compare the models using our table below, and find the one that tickles your fancy:
| Model | Price (RRP) |
| --- | --- |
| BlitzPro Power | $99.95 |
| Power Drive | $49.95-$69.95 |
| 'Blender' | $49.95 |
| Blitz2Go | $49.95 |
BlitzPro Power Models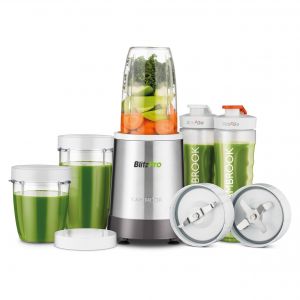 If you're interested in a solid mid-range blender for an attractive price, then the BlitzPro may be for you. If you're feeling a bit hungover after a night of getting blitzed, then the BlitzPro is ideal for easily making a smoothie full of superfoods and vitamins to make the day a little bit more bearable. Its key features are:
800w motor, which makes pulverising those strawberries nothing but a second thought
2x 700mL and 1x 350mL blending cups with storage lids
2x 600mL Blitz2Go sports bottles with closable drinking caps for smoothies and drinks when you're out and about
It should also be noted that Kambrook's blenders have been tested for use in Aussie kitchens, so you know you're getting a durable product on your countertop. At a touch under $100, the BlitzPro offers great value for money at a price cheaper than many of its competitors.
Blitz2Go Models
If you're like many of us who feel rushed in the morning, then the Blitz2Go series may be more your style. The Blitz2Go offers a great opportunity for those of us constantly 'on the go' to have access to an incredibly easy-to-use and quick blender. The Blitz2Go blitzes much of the competition with these key features:
300w motor. This is great for a quick smoothie for one or two people.
2x 600mL and 1x 300mL plastic bottles for portable smoothies in your bag or handbag
Closable drinking lids so your smoothie stays fresh
Additional Blitz2Go bottles are available from $12.95, as is a 'Shake It' kit from $29.95

The Blitz2Go is for a rising number of people who need a quick smoothie to take with them to work, school or the gym. It offers a seamless and frustration-free smoothie making experience. Another bonus is that Kambrook have tested the rigours of the Blitz2Go blender for 380 hours. This, as Kambrook says, ensures the product is durable and resilient to the fruit and superfoods you'll be throwing at it.
The 'Blender' and Power Drive Models
The Blender and Power Drive models are bookended by the Blitz variations, but that doesn't mean they offer any less value for money. In fact, we bet one of these may be on your 'watch' list after breaking them down:
| Model | Specs | Features |
| --- | --- | --- |
| Power Drive | 600w motor, 1.5L jug, two speeds plus Pulse | A great mid-range blender with a surprisingly high power rating, speed and pulse functions make grinding through those tougher foods a bit easier |
| 'Blender' | 600w motor, two speeds plus pulse and ice crushing functions, 1.5L jug | A great budget alternative with a competitive power level. Good for smoothies with the ice crush function |
Source: Kambrook website
These two pack a punch, and won't punch a hole in your wallet. With their mid-ranged power levels, and budget-pricing, these sit well against the competition. From smoothies to purees to curry pastes, these two are sure to handle it like a Formula 1 handles a racing track.
Are Kambrook blenders worth the money?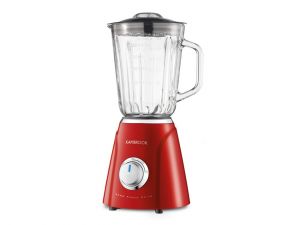 Kambrook have a solid range of blenders, all at fairly reasonable prices – especially compared to the competition. Its cheapest option – the Blitz2Go – is surprisingly Kambrook's most popular as its portable blender bottles and small footprint are great for on-the-go smoothie fiends. Kambrook's costliest blender at a touch under $100 is also value for money with a solid motor, generous jug size and a good assortment of '2Go' bottles. The cheapest and most expensive blenders here are the most exciting.
That's not to say Kambrook's mid-range blenders are dull, however. They stuff out the stat sheet nicely, with decent mid-range motor capacity, as well as generous 1.5L jug sizes. Though, the best one for you is the one that you feel meets your needs. If you're in a larger household then the BlitzPro may be the best option for you – you don't want to be paying for a blown motor! And if you're in a small household only looking for smoothies then some of the cheaper models could be sufficient, and save you a buck in the process. Kambrook's blender selection offers great value for a wide variety of budgets.
About the author of this page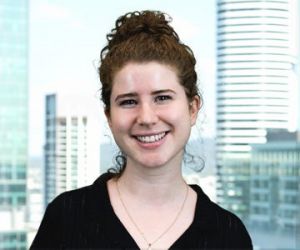 This report was written by Canstar Blue's Content Producer Luciana Lawe Davies. She writes about streaming, appliances and consumer products and services. Luciana enjoys bringing readers the best in what's on TV and at the shops, including the best deals and latest reviews.
What do customers think about Kambrook Blenders?
In 2019, Australian customers gave Kambrook 5 out of 5 stars for overall customer satisfaction for blenders