Kambrook spins to the top of our blender ratings again
While the days of acai bowls and gourmet smoothies may have settled, our schedules are as busy as ever, making blenders a necessary staple of many kitchens. From protein shakes and veggie juices, to purees and sauces, the small appliance is a versatile tool for any occasion, and with many price points on offer, you won't have to spend a fortune. Even the more basic blenders available on department store shelves boast outstanding power figures and usability, making chopping through fruit and vegetables in the morning a breeze. Whether you're about to finally give in and join the bandwagon or looking to upgrade an old model, you've come to the right place!
Each year, Canstar Blue surveys hundreds of Aussie consumers to find out exactly what they think of their blender and if it's up to the chop! Brands get rated on several factors, including performance, ease of use, value for money, ease of cleaning and overall satisfaction. Nine brands made it into our 2020 ratings, but only one earned five stars for overall customer satisfaction – Kambrook.

Best Blenders
Here are the best blenders in Australia, as rated by consumers in Canstar Blue's latest review:
Kambrook
NutriBullet
Sunbeam
Kenwood
Philips
Braun
Nutri Ninja
Breville
Kmart
Kambrook topped our blender ratings after scoring five stars for overall satisfaction and four stars for performance, ease of use and value for money. NutriBullet managed to beat our rating's winner with five-star reviews for ease of cleaning and the aforementioned categories, except for overall satisfaction. Meanwhile, Sunbeam also received full marks for ease of cleaning and Kenwood for performance.
The majority of brands finished with four-star ratings for overall customer satisfaction, except for Kmart which rounded out the results with a three-star rating overall.
To help you decide which brand will be best for your blending needs, below is an overview of the nine brands featured in our latest review.
Top Blenders
Kambrook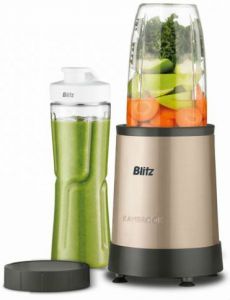 Kambrook is generally seen as a trusted and fairly-priced small kitchen appliance brand. It produces two types of blenders − both under the $100 mark.
The first model is the Blitz Power blender which comes with a 800W motor, a 'Blitz2Go' bottle and 700ml BPA-free cup. Then, there's the Blend & Crush blender which features a 600W motor and comes with a large 1.5L glass jug. While you might not find what other brands commonly advertise as a 'super powerful' blender, Kambrook still offers a range of reasonably priced blenders to suit a variety of consumers.
Kambrook was rated best for overall satisfaction and four stars for performance, ease of use and value for money.
Kambrook's range includes:
Kambrook (KBL188CMP) Blitz Power Blender: $94.95 (RRP)*
Kambrook (KBL330WHT) Blend & Crush 600W Blender: $59.95 (RRP)*
NutriBullet

A brand credited for igniting the nutrient blending craze, NutriBullet made its name in TV infomercials. It claims to be the world's original nutrient extractor and lays claim to the impressive 'Rx' blender, which boasts a 1700W motor and heat cycle functions for making soups. This is a blender not just for smoothies, but a range of meals where you'd normally need to pulverise veggies.
The Rx hovers under the $200 mark, but NutriBullet does also have some cheaper blenders on offer if you're only after a blender for smoothies on the go – the NutriBullet PRO can be had for as little as $90. It comes with a 900W power base, an extractor blade and 'to-go' lids.
In 2020, NutriBullet was rated five stars for performance, ease of cleaning, value for money and ease of use, and four stars for overall satisfaction.
NutriBullet's models include:
NutriBullet Select 1200: $199.99 (RRP)*
NutriBullet RX: $179 (RRP)*
NutriBullet 1000 Series: $159.99 (RRP)*
NutriBullet Blender Combo: $139.99 (RRP)*
NutriBullet PRO 1000: $89.99 (RRP)*
Sunbeam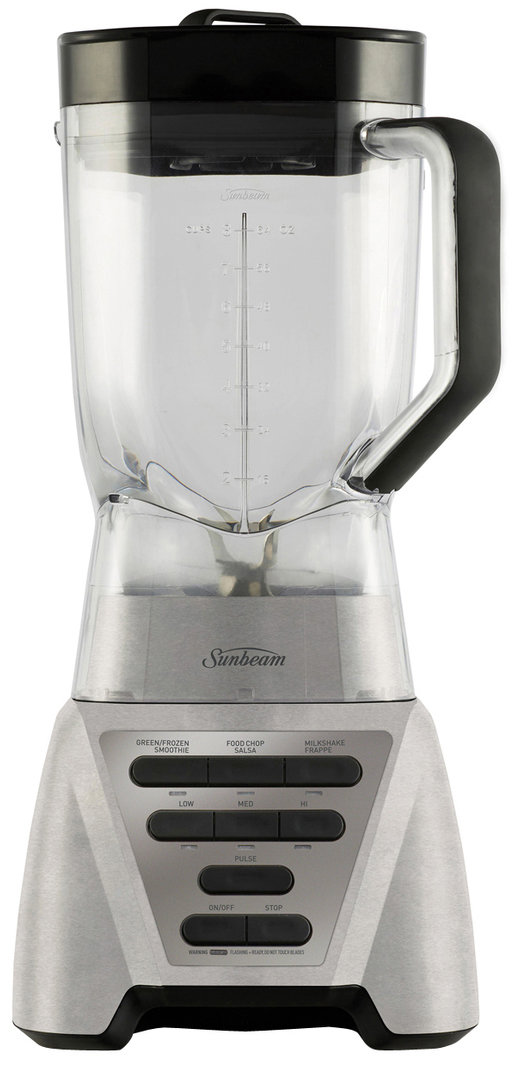 Sunbeam produces a large range of blenders for all types of blending applications, with prices ranging from around $50 to $500. Fuelling the 'grab n go' blender craze, Sunbeam's forte is its drink bottle blenders, which blend your food into a bottle for quick and easy transportation. Other more traditional blenders are available and the range is big enough that you can specialise in certain areas – soup making, ice crushing, maximum power and so on.
The most expensive High Performance Power blender (PB9000) boasts a 1500W motor with a 1.9L blending capacity and pre-programmed controls. Drink bottle blenders come with two 600ml BPA-free bottles and a 300W motor – enough to chop through blueberries and other delicious smoothie foods.
Sunbeam was rated five stars for ease of cleaning and four stars everywhere else.
Sunbeam's line-up features:
Sunbeam (PB9000) High Performance Power Blender: $499 (RRP)*
Sunbeam (PB9800) Cafe Series Blender: $269 (RRP)*
Sunbeam (PB8080) Two-Way Blender: $199 (RRP)*
Sunbeam (PB7650) MultiBlender Control Blend: $119 (RRP)*
Sunbeam (PBP1000WH) Insta Go Blender: $49.95 (RRP)*
Kenwood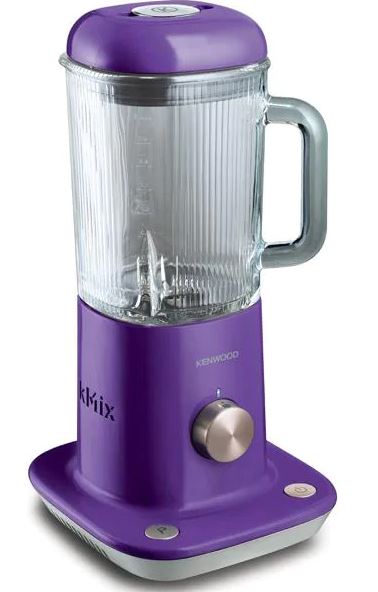 You might be more familiar with Kenwood if you have bought a car stereo recently, but it also produces blenders. Kenwood's food blenders feature trendy and intriguing names like 'XTreme' and 'kMix', with colour descriptions such as 'Mystic Purple'.
Prices range from about $220 for the most basic 'kMix' blender – good for making smoothies with basic functionality – up to around $700 for the premium 'XTreme' range, boasting 1600W motors and 2L jug capacities. Designed with six Helix Force blades, Kenwood's Blend-Xtreme (BLP900BK) allows you to blend tough ingredients, while retaining the nutrients and fibres, according to Kenwood.
Kenwood rated five stars for performance and four stars in the remaining categories and overall.
Kenwood (BLP900BK) Blend-Xtreme: price not specified
Kenwood (BLX60P) kMix Blender – Mystic Purple: $219 (RRP)*
Philips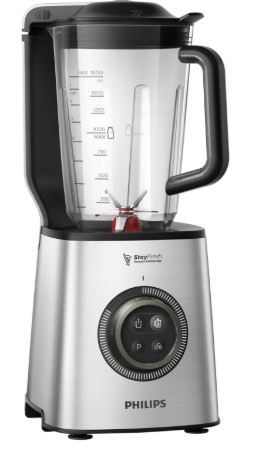 Philips offers a small range of blenders− all over $100. The most advanced model is the Philips High-Speed Blender which features vacuum blending technology to seal in nutrients and prevent oxidation, so that you can have a smoothie that's as fresh as when you made it. It's also boasted for its ProBlend 3D blending technology which ensures your smoothies and juices end up as smooth as possible, without floating bits. This model will set you back a hefty $429 though.
Philips achieved a solid four-star streak across the board, including for value for money and overall satisfaction.
Philips' line-up includes the following models:
Philips (HR3756) High-Speed Vacuum Blender: $429 (RRP)*
Philips (HR2096/03) Avance Collection Blender: price not specified
Philips (HR2094/00) Aluminium Collection Blender: price not specified
Jamie Oliver Blender (HR2172): $99.95 (RRP)*
Braun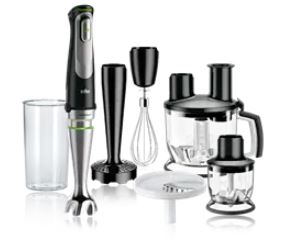 Braun deals exclusively in stick blenders and has a decent range of models to choose from, with prices starting from just $69 and reaching up to $209. The brand's standout model is the MultiQuick 9 Hand Blender which features unique ACTIVEBlades that move up and down to easily blend hard ingredients with 40% less effort and two times finer blending, according to Braun. It also has smart speed settings, that allow you to intuitively adjust the power to get the results you want. The brand also has a blender designed specially to make baby food, which features a chopper to blend small portions of baby puree and to finely chop ingredients, a Mushy Mushy freezer container and BPA-free food contact parts.
All Braun models also feature a patented SPLASHControl technology to prevent splashing and keep your blender and kitchen spotless. Braun was rated four stars for performance, ease of use and overall satisfaction. It got three stars for value for money and ease of cleaning.
Here are some blender models from Braun:
Braun (MQ9087X) Gourmet MultiQuick 9 Hand Blender: $209 (RRP)*
Braun (MQ523) Baby MultiQuick 5 Hand Blender: $129 (RRP)*
Braun (MQ5137) Multiquick 5 Vario Hand Blender: $99 (RRP)*
Braun (MQ3025) Omelette MultiQuick 3 Hand Blender: $69 (RRP)*
Nutri Ninja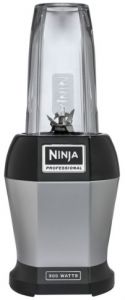 Nutri Ninja offers some exciting blenders, and is arguably one of the brands that ignited the whole blender craze to start with. While its blenders were once only available through select sales channels, Nutri Ninja has now expanded to be featured in many appliance stores across Australia.
Nutri Ninjas boast 'Auto IQ' technology with easy blending, crushing and pause cycles. There is a fairly large range of blenders on offer, with motor powers ranging from about 900W for the basic smoothie blenders, up to 1500W for the 'Pro' series. Prices range from around $100 for the bullet models, up to around $400 for the Ninja Intellisense Kitchen System (CT682).
Nutri Ninja was rated four stars for overall satisfaction, as well as for performance, ease of use and value for money. It got three stars for ease of cleaning.
Nutri Ninja offers the following blenders:
Nutri Ninja (CT682) IntelliSense Kitchen System: $399.99 (RRP)*
Nutri Ninja (BL642) Blender Duo with Auto-iQ: $299.99 (RRP)*
Nutri Ninja (BL480) Auto-iQ Blender: $189.99 (RRP)*
Nutri Ninja (BL450) Pro Blender: $129.99 (RRP)*
Breville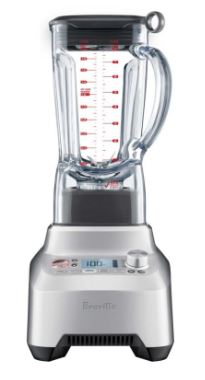 Breville is generally seen as a premium option when it comes to blenders, as most of its range is priced at $100 or more, with many models exceeding $200. Expect sleek designs, high-power motors and easy-use functionality. There are no bright and colourful drink bottle blenders here. You'll find stainless steel and black finishes, with serious blending in mind.
The top dog in the range is 'the Super Q' blender, which boasts the most powerful motor within the range, along with a vacuum pump accessory and noise suppression technology. It also sports a price tag of $1,099.
Breville was rated four stars for performance, ease of use and overall satisfaction. It got three stars in the remaining categories.
Breville's line-up features:
Breville (BBL925BSS2BAN1) The Super Q: $1,099 (RRP)*
Breville (BBL915BAL) The Boss: $849 (RRP)*
Breville (BBL620SIL2IAN1V) The Fresh & Furious: $299 (RRP)*
Breville (BBL405) The Kinetix Twist: $189.95 (RRP)*
Breville (BBL002SIL0NAN1) The Vac Q: $149.95 (RRP)*
Kmart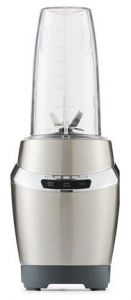 If you're a 'Kmart mum', you'd have no doubt seen Kmart's series of food blenders. Known to be the purveyor of 'cheap and cheerful' homewares, the Kmart brand produces a range of appliances, including toasters, kettles and yes – blenders. All of Kmart's blenders can be found for under $80, with drink bottle blenders coming in at under $20.
While you won't get all the whizz bang features like with other brands, you will still get adequately-powered motors from around 300W up to 700W. Its most expensive 2L High Performance Blender ($79 RRP) competes with other brands by offering 1500W of power.
Kmart rounded up our results with four stars for ease of use and three stars everywhere else.
Kmart's range includes:
Kmart Nutritional Pro Blender: $59 (RRP)*
Kmart 1.5L Digital Blender: $49 (RRP)*
Kmart Mini Blender with Bottles: $32 (RRP)*
Kmart 600ml Mini Blender: $22 (RRP)*
Kmart Drink Bottle Blender: $16 (RRP)*
Buying a Blender: Things to Consider
Some people scoff at the thought of a blender and will try to get all their nutritional needs through their three-square meals a day. However, for those with a tight schedule, or who don't feel like stomaching a cup full of kale, a blender is clearly a very useful 'grab n go' option. They can also make food preparation much easier.
Blender Types
Before jumping into a purchase, it's important to think about what you'll be using a blender for. There are three main types of blenders, with almost half of survey respondents (50%) purchasing a full-sized option:
Full-sized blender (50%): bulky yet powerful to use for a range of tasks.
Bullet blender (29%): compact and versatile, typically allowing you to drink straight from the blender cup.
Hand held/stick blender (18%): has a simple and compact design that is generally easy to clean.

Price
Our survey of Australian consumers found the average amount spent on new blenders was $175. Although Kambrook owners spent less than the average ($97), which might suggest that you don't have to spend big for a quality blender.
In any case, no matter how much you fork out, it's going to be a waste of money if you don't actually use your new blender! While many people buy blenders with the goal of a healthier diet or a positive change in their lives, a great proportion of them end up going unused. A fifth (21%) of survey respondents said they don't use their blender as much as they thought they would.
So before spending $100+ on a blender, consider if you actually need or really want one. If you're just buying a blender to fit in with the trend, you've probably bought a $100 paperweight. But if you can see yourself making smoothies, soups and juices, then it should be a worthwhile investment!

Performance
Putting price aside, Aussie shoppers want performance above all else. Below are the key drivers of customer satisfaction when we get our blenders home and on the kitchen bench:
Performance: 45%
Ease of cleaning: 24%
Value for money: 19%
Ease of use: 13%
It's evident that Aussies have high expectations with blenders, perhaps because of all those infomercials promising the Earth! Kambrook has proved to be the highest-rated brand in our review with a simple range on offer. If you're just making juices, protein shakes or smoothies, do you really need the bells and whistles?
The average life expectancy for blenders is around four years, our survey shows, which suggests that buying a new unit is a long-term investment that should take some serious consideration. Whatever your decision is, we hope our ratings have provided a useful tool to help you decide which brand you should go with.
About the author of this page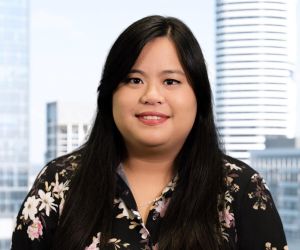 This report was written by Canstar Blue's home & lifestyle journalist, Tahnee-Jae Lopez-Vito. She's an expert on household appliances, grooming products and all things grocery and shopping. In addition to translating our expert research into consumer-friendly ratings reports, Tahnee spends her time helping consumers make better-informed purchase decisions on all manner of consumer goods and services, while highlighting the best deals and anything you need to be aware of.
Picture credits: LightField Studios/shutterstock.com, AT Production/shutterstock.com, Photographee.eu/shutterstock.com, Jemastock/shutterstock.com
*Prices taken from retailer websites, correct as of July 2020.