Review of Kambrook microwave ovens
Kambrook has a strong history of innovation and quality products that can't be ignored if you're looking for a good, relatively cheap home appliance. Among the different products that the brand currently produces is the humble microwave oven, which will be the subject of this review.
The Kambrook Essentials Microwave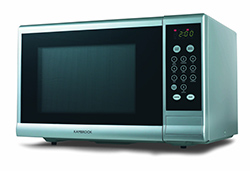 Unlike the other microwave oven brands we've reviewed, Kambrook doesn't have much of a range. In fact, it only has one microwave oven listed on its website – the Kambrook 30L Essentials Microwave.
This microwave oven has a 30 Litre capacity with a 900 watt power output. Prices of this model vary, with the official Kambrook page listing it as $199, whereas Kmart (which sell this model exclusively) states that it costs $119 in-store.
It is a fairly basic microwave, which reflects its relatively low price compared to others on the market. It has five variable power levels and eight pre-programmed express settings, allowing you to cook certain foods at the press of a single button. It is fairly light on when it comes to other additional features though, so it is hard to see how it stands out from other cheap microwaves.
It does have the weight/jet defrost button, which automatically divides the defrosting time into separate periods and cycles in order to give the perfect defrosting time for certain foods. The only other real 'feature' it has is a digital display and child lock, but in this day and age you'll be hard pressed to find a microwave that doesn't have these.

Recall notice
In November 2016, Kambrook announced a nationwide recall from Kmart stores for its Essentials Microwave Oven. This was the result of a component failure in the microwave that could potentially cause injury to users. Consumers are urged to unplug the appliance and return it to the store in exchange for a different model, as the fault is only batch related. If you have a Kambrook Essentials Microwave, you should call the hotline (1800 500 188) to determine if you should return it.
About the author of this page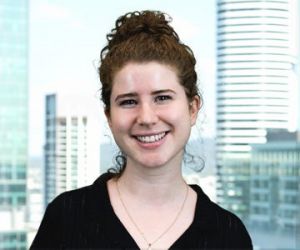 This report was written by Canstar Blue's Content Producer Luciana Lawe Davies. She writes about streaming, appliances and consumer products and services. Luciana enjoys bringing readers the best in what's on TV and at the shops, including the best deals and latest reviews.
What do customers think about Kambrook Microwaves?
In 2017, Australian customers gave Kambrook 4 out of 5 stars for Overall Customer Satisfaction for Microwaves.