Kenwood: Solid, powerful blenders
Long ago, cavemen were growing tired of smashing kale with rocks to get their smoothies. They'd be amazed at the blender technology we have today. Making a superfood smoothie has never been so easy. Nowadays there is a lot of competition on the market, and chances are, there's a blender that's just right for everyone. Kenwood blenders have stood tall among the competition with a comprehensive range of blenders. Read more to find out what they offer, and how they stack up in this blender review.
What does Kenwood offer?
Not to be confused with the eponymous Japanese car audio manufacturer, Kenwood appliances are based in the UK. They offer a comprehensive range of blenders to suit a range of users:
| Kenwood Blender Model | Price (RRP) |
| --- | --- |
| Blend-X Pro | $449 |
| kMix | $219 |
| Blend-X Classic (BLP615WH) | $219 |
| Blend-X Classic (BLP601WH) | $189 |
| Blend XTract 3-in-1 | $89.95 |
Source: KenwoodWorld

The Blend-X Pro
This is the silent assassin in the blender world. While several other fad brands get by largely on marketing, the Blend-X Pros sits in the corridors quietly as a high-performance blender. It'll give any top-end blender a run for its money.
The Blend-X Pro features:
1400w motor with MultiZone blades to provide precise cutting
Ice-crushing ability
6L mega jug to cater for the whole family
Six pre-set programs to nail the perfect smoothie or soup every time. The programs include:

Programs for ice crushing, soup and drinks
Plus variable speed and pulse
The Blend-X Pro has no gimmicky features; it merely offers solid blending that can get through a variety of tasks from smoothies, ice crushing or soup making. It'll handle the most stubborn vegies, and it is also easy-clean meaning you can be out of the kitchen faster. If you want a potential X factor in your kitchen, then the Blend-X Pro may be for you.
The kMix Blender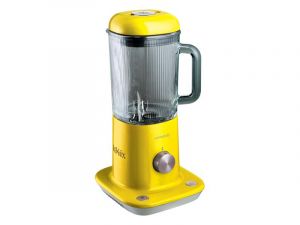 Coming in at the mid-end price range, the kMix is sure to excite a range of smoothie aficionados. For a mid-end price it packs a punch. It features:
800w motor makes mixing, blending and pureeing effortless
6L glass goblet offers a large capacity for making large drinks and soups
Removable stainless steel blades: No rust, and easy to clean
Again, Kenwood doesn't mess around with the kMix. It doesn't get caught up in fads, or gimmicky features. The kMix is a solid blender in the middle of the range, and will suit households who perhaps don't need as much heavy duty blending.
Other blenders in the Kenwood range
These three amigos have a large share of the market covered. Read up on what they offer to you in the table below:
| Model | Specs | Features |
| --- | --- | --- |
| Blend-X Classic (BLP615WH) | 800w, three pre-set functions, 1.6L jug, safe for hot blending up to 1.2L | A mid-range blender with solid hot-food functions and a large jug |
| Blend-X Classic (BLP601WH) | 800w, ice-crushing ability, 1.6L jug, safe for hot blending up to 1.2L | A blender at the cheaper end, similar to the $219 model but with no pre-set functions |
| Blend XTract 3-in-1 | 350w, 1L goblet, two speeds plus pulse function, 450mL to-go goblet | A small footprint blender great for smoothies. Contoured goblet is designed for drinks on-the-go |
Source: KenwoodWorld
Kenwood's solid lineup of five different blenders has different features, and also caters towards different budgets. With these models, Kenwood competes with the biggest brands, so they are a viable alternative to all the fad brands out there.
Are Kenwood blenders worth the money?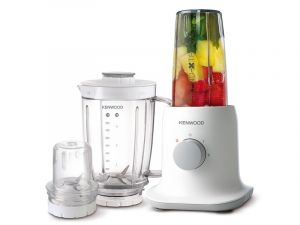 Kenwood blenders are available in a range of prices and specifications to suit a range of households and their budgets. They miss out on the extreme budget end of the market, however, with no blenders in around the $50 range. This is sure to exclude a lot of consumers who just want a cheap blender to make an occasional smoothie.
There's also no denying that the Blend-X Pro is an expensive kit. Retailing for $449, it has specs that can be found on blenders sub-$400 with a litany of extra features included. On the opposite end of the scale, Kenwood's XTract has a relatively modest 350w, something of which can be found on blenders sub-$50. It should be noted that these prices are RRP, but Kenwood is outclassed by some of the more popular brands.
A positive though is that Kenwood's value seems to be most seen in the mid-range offerings. They offer solid power for the money, and their heat technology is sure to tide over a few consumers interested in hearty soups. Overall, you'll have to consider your own household needs, and compare other blenders in your price range to see which one is right for you. Kenwood is a solid contender, but there may be a more ideal blender out there waiting for your call.
About the author of this page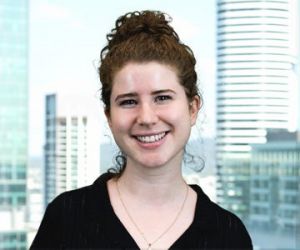 This report was written by Canstar Blue's Content Producer Luciana Lawe Davies. She writes about streaming, appliances and consumer products and services. Luciana enjoys bringing readers the best in what's on TV and at the shops, including the best deals and latest reviews.
What do customers think about Kenwood Blenders?
In 2019, Australian customers gave Kenwood 3 out of 5 stars for overall customer satisfaction for blenders.