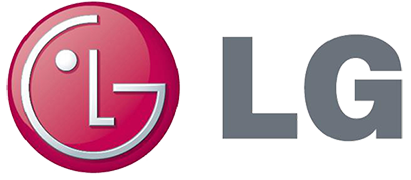 LG Refrigerators Review
Refrigerators have come a long way since their introduction to the family kitchen, and nowadays there's a ton of brands saturating the market. It can be hard to decipher what manufacturer is a 'mover and shaker' and which one is a faker. One such mover and shaker in the fridge world is LG. They make a large range of electronics, including washing machines and dishwashers, and they excel at fridges too, having traditionally been one of the strongest-performing brands in our annual customer reviews. Aside from this accolade, what's in the range of LG's fridges, and how do they stack up? Find out more with Canstar Blue's review of LG refrigerators.
What fridges does LG offer?
LG provides a large range of different fridges, ranging from the sub-$800 range, all the way up to the expensive, feature-packed fridges costing over $2,000. They also trend towards being energy-efficient, and will be assessed based on the electricity cost of 33c/kWh. Your provider may charge for electricity differently. So without further ado, let's see what the 'life's good' company has to offer.
Top-Mount Fridges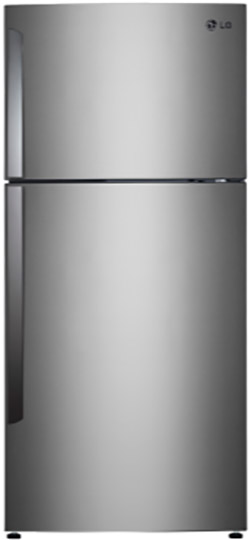 The old top-mount fridge is a family favourite among Aussie households. Here, LG offers a sizeable unit (GT-515BPL) – 515L in fact. This fridge is great for if you want easy access to the freezer department – no more bending down to put the Christmas ham in the freezer! It's suitable for a midsized family, and the fridge volume is 360L while the freezer is 155L. Its features are:
Anti-fingerprint steel finish
Digital sensors for more efficient cooling
It's also impressively energy-efficient for a fridge of the size. It's rated at 3.5 stars, and uses 412kWh, which can equate to around $136 in electricity costs to run. It retails for about $1,600, which is slightly pricy, but its energy-efficiency compared to its size may make it worthwhile.
Bottom-Mount Fridges
LG also has the bottom-mount fridge market covered, with the 450L (GB-450UPLX) unit pictured. 450L makes it suitable for a small-midsized family, with 295L in fridge volume, and 155L for the freezer. It is feature-packed and finished in a slick stainless steel. Its key features are:
Anti-fingerprint finish
Digital sensors for more efficient refrigeration
Smart diagnosis to troubleshoot problems with ease
Ample and flexible storage solutions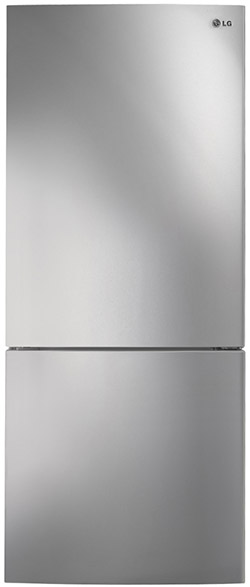 It also packs a punch in the energy-efficient stakes. It's rated at 3.5 stars, and uses 299kWh. This is incredible for a fridge this size and you can expect to pay around $98 a year in electricity costs running this fridge. Retailing for around $1,700, it's a costlier unit but you may find the energy-efficiency more than makes up for it.
Another viable option is the smaller 310L bottom-mount (GB-310NWL). It's a great option for those in a smaller household, with 187L for the fridge, and 123L dedicated to the freezer. Its key features are:
Reversible door, for a variety of kitchen layouts
Smart Diagnosis for easy troubleshooting
'Moisture Balance Crisper' that retains evaporated moisture from fruits and vegies to keep them fresher for longer
'BioShield' anti-bacterial agents to prevent bacteria and mould growth
Its smaller capacity is also reflected in its lower price. Expect to pay around $900 for it, but there is no compromise on effective refrigeration, or energy-efficiency. It's rated at four-stars for efficiency, and it uses 282kWh. This subsequently could cost about $93 in electricity per year to run. This could make a great compact – or second – fridge for the home.
French Door Fridges
The Korean appliances superstar has gone a bit European here. LG's foray into the French door market is fleeting, but it's strong. The most standout model is the 730L unit (GF-SD730SL). This is the mac-daddy of the refrigeration world, and 730L makes it a gargantuan unit. It's finished in a striking stainless steel finish, and it features:
Ice and water dispenser
Smart Diagnosis system for easy troubleshooting of issues
'Door-in-Door' technology means up to 41 per cent less cold air loss, for as efficient operation as possible
Three-layered freezer organisation for accessibility, including a freezer drawer for ultimate usability
It's an astounding performer, and its energy rating isn't as heinous as you might think. It's rated at 2.5 stars, and consumes 661kWh, which for a fridge this size is decent. You can expect this to cost around $218 a year in electricity to run. It retails for nearly $3,700, but for the discerning customer we suspect such a behemoth fridge like the LG is going to be high on their list. Decide for yourself with the help of this video:
Is an LG refrigerator worth the money?
Originally named 'Lucky' appliances, LG has come a long way since its inception to now offer highly competitive and efficient fridges. They've proven to be 'ahead of the curve', evident in the year 2000 when they offered the world's first internet-capable fridge.
With the brand having its finger on the pulse, their fridges also tend to command a premium. As such, there are not exactly any 'budget' fridges, and many of the more impressive units regularly retail for over $1,500, with a few over $3,000. However, you tend to get what you pay for, and with LG you are paying for:
Technology,
Features, and
Energy-efficiency.
In our Customer Satisfaction Ratings, they also rated five-stars for reliability and 'food freshness', which means an LG fridge is likely to keep going and going, performing in tip-top condition. If you want a fridge that'll carry you through an arduous Aussie summer, LG may fit the bill, but you could be paying the price for such quality.
What do customers think about LG Refrigerators?
In 2018, Australian customers gave LG 4 out of 5 stars for Overall Customer Satisfaction for Refrigerators.