Nespresso Coffee Machines Review
Nespresso is one of the most iconic coffee brands in the world, with its signature marketing campaigns reinforcing its status as the first-ever producer of capsule-based espresso coffee. Having introduced the world's first home espresso machines back in the late 90s, Nespresso continues to grow as one of the most popular go-to experts for coffee machines and coffee capsules.
Let's take a sip of Nespresso's tempting product range.
The Nespresso range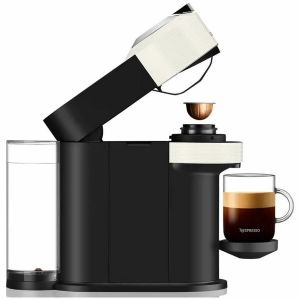 Nespresso's line-up aims to fill coffee aficionados with a product range that boasts both luxury and affordability. Its new Vertuo Next model also hints at the brand stirring in more 'green' practices in its production process ─ whether through using recycled plastic to build certain aspects of their espresso machines or creating sustainably-sourced coffee capsules.
Nespresso has a number of Vertuo coffee machines, typically with a price tag of $249 to $359. Some include:
Vertuo Next Solo: $249 RRP*
VertuoPlus Solo: $279 RRP*
Vertuo Next & Aeroccino3 Milk Frother: $329 RRP*
VertuoPlus & Milk Barista Milk Frother: $529 RRP*
Nespresso's Original collection offers even more models to choose from. This series features labels like De'Longhi and Breville. The range can set you back between $159 and $699. A few models to expect include:
Essenza Mini: $159 RRP*
CitiZ: $299 RRP*
Lattissima One: $399 RRP*
Lattissima Touch: $499 RRP*
Gran Lattissima: $749 RRP*
Creatista Uno: $549 RRP*
Creatista Pro: $1,199 RRP*
Vertuo Next Solo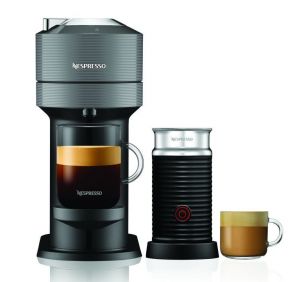 The Vertuo Next Solo is the cheapest coffee machine in Nespresso's Vertuo range, usually retailing for $249. Limited-edition styles, such as the Vertuo Next Premium Solo in purple can cost a tad more at $279. Bundles are alternatively available, adding an Aeroccino3 milk frother with your capsule coffee machine.
The Vertuo Next can brew more than 25 blends of coffee, which can be served in five different cup sizes. Some features include:
30-second heat up time
Two-minute auto shut off
12-month warranty
RRP: $249 (Solo) or $329 (Bundle)

VertuoPlus & Aeroccino3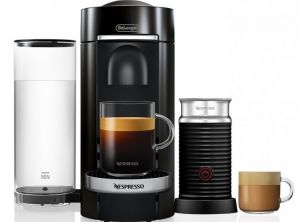 If you enjoy a frothy cup of coffee, you can add Nespresso's Aeroccino3 milk frother to your cart when you buy a VertoPlus bundle. But what makes the VertuoPlus unique is supposedly its accuracy.
To make sure you get the exact type of coffee you want, the model contains barcode recognition technology which controls five factors. These include the extraction volume, water temperature, water flow, rotation speed and infusion time. The VertuoPlus also has a capsule-specific extraction function to ensure the amount of coffee you get is precisely for an espresso (40ml) or a single mug (230ml), for example. Other specs include:
40-second water heat up time
1.2L removable water tank
Can create five drink sizes
RRP: $359

Nespresso coffee capsules
Nespresso prides itself on making the home your favourite cafe, brewing up a variety of coffee capsules to help create barista-style drinks at home.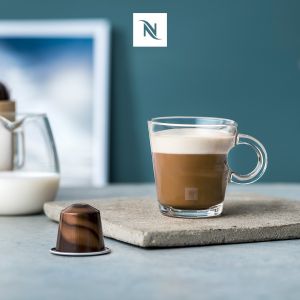 Nespresso Barista Creations for Ice
For a limited time only, Nespresso is serving up the Barista Creations for Ice collection. According to the brand, this seasonal range whips up a number of flavours specially designed to suit the Aussie summer. It will be available from January 11, 2021 to February 14, 2021 (or while stocks last).
For Nespresso's Original machines, the Barista Creations for Ice coffee capsules include:
Freddo Delicato: a lightly-roasted coffee, boasting fruity notes from Kenyan coffee
Freddo Intenso: a South American Arabica & Indonesian Arabica bean blend, offering an intense flavour and full-bodied finish
For Nespresso's Vertuo coffee machines, the Barista Creations for Ice options include:
Ice Leggero: a light roast with fruit and cereal coffee notes
Ice Forte: a dark roast that combines a South Arabica mix with Indonesian Arabica
Nespresso Original coffee capsules
Coffee pods for Nespresso's Original machine collection include a few line-ups, including:
Ispirazione Italiana
Espresso & Lungo
Master Origin
Barista Creations
Nespresso Vertuo coffee capsules
The Vertuo range also has several series you can look forward to:
Espresso & Double Espressos
Gran Lungo
Mug & Alto
Master Origin
Barista Creations
Is Nespresso worth it?
Nespresso's reputation is founded as much on its coffee as it is on the machines it produces, but the latter still represents one of the most comprehensive product ranges on the market. In our annual customer satisfaction ratings, Nespresso has consistently ranked highly for the criteria of design, reliability and ease of use, amongst others. And with products that cater to so many Australians, the popular brand is always worth checking out. For more on how Nespresso and other coffee machine brands performed, check out our star ratings.
*Prices taken from Nespresso, correct as of January 2021.
About the author of this page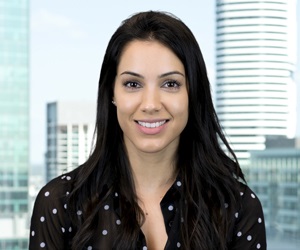 This report was written by Canstar Blue's Home & Lifestyle Content Lead, Megan Birot. She's an expert on household appliances, health & beauty products, as well as all things grocery and shopping. When she's not writing up our research-based ratings reports, Megan spends her time helping consumers make better purchase decisions, whether it's at the supermarket, other retailers, or online, highlighting the best deals and flagging anything you need to be aware of.
How do Aussies rate Nespresso coffee machines?
In 2020, Australian consumers gave Nespresso 5 out of 5 stars for overall customer satisfaction for coffee machines.
Nespresso Coffee Machines
Canstar Blue
Award:
Overall Satisfaction