Piranha Vacuum Cleaners Review
Piranha is a budget brand of home appliances, with its range of vacuum cleaners commonly found in major discount department stores such as Big W and Kmart.
You might think that cheap vacuum cleaners aren't up to scratch – we've all had bad experiences with cheap vacuums and been left wondering why we didn't pay a little extra for a better model. But that's not always the case. You don't always need to spend hundreds of dollar to get a vacuum cleaner that's up to the job of sucking dust up from your carpet. So what about Piranha vacuum cleaners? Let's take a look.
The three Piranha vacuums we'll be looking at in this review are:
The Piranha Battler 2400W Bagless Vacuum
The Piranha Thor 2400W Bagless Vacuum
The Piranha Bagless Vacuum – Ruby
We will look at the price, specs, features and any consumer scores they might have to help answer the question we always ask ourselves: Are they worth my money?
Battler 2400W Bagless Vacuum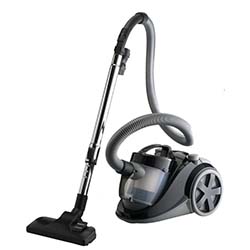 At just $69, you'd be hard pressed to find a cheaper vacuum anywhere in Australia that is fully functioning. This is a powerful vacuum for any price, with an output of 2400 watts and a weight of 7 Kilos. With an average consumer score of 3.8 after 13 reviews, a common theme among satisfied customers is the suction power and the longevity, with some people saying that it has lasted as long as vacuums that cost three times as much.
Additionally, there are several other features that make this vacuum a potentially worthwhile purchase, like:
A bagless design for easy maintenance
A HEPA filter to help rid the air of allergens
A crush-proof hose and a fixed handle
a floor head that can be used on a range of surfaces like carpets and floors
a telescopic extension tube that makes cleaning hard-to-reach places a breeze
This vacuum is fairly basic in terms of features, but there are a lot of models out there from other brands that have the same basic features but cost a lot more. This vacuum costs less than half as much as them, and if you want to take the word of the strangers on the internet who bought this model, then the Piranha Battler should definitely be worth the money.
Thor 2400W Bagless Vacuum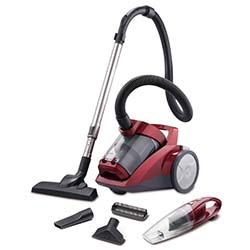 Like the Battler mode, the Thor is a 2400W vacuum, but it weighs only 4 kilos. So it still has the extremely powerful suction, but is easier to manoeuvre around the house when cleaning. It costs $40 more than the previous model, but it does have some additional features to help justify this price, including:
Multi-cyclonic technology which helps to separate the dust when it is sucked up
A HEPA filter that ensures optimal dust filtration and removes allergens from the air
A large 4.5 Litre dust container that can be removed with ease
A long auto-retract cord that gives extra flexibility when cleaning
A crush proof hose and a steel telescopic extension tube
A floor brush that can be used on a host of common household surfaces
Interestingly, this model also comes with a 600W handheld vacuum. Usually bought separately from conventional vacuums, handheld vacuums themselves usually cost around $100 or more. So to have one within the design of this vacuum seems to represent exceptional value, as these handheld types are usually great for reaching tight spots.
As a vacuum that has an extensive range of features and accessories for such a low price, the Piranha Thor bagless vacuum looks like a good budget bet.
Bagless Vacuum – Ruby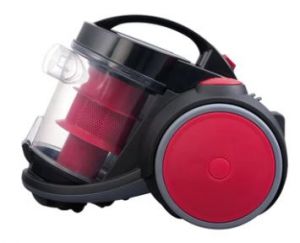 Like the others, the Bagless Ruby vacuum has a 2400W motor and a large 3.5 litre dust canister capacity. It's a very basic model, as the only other features it has are common in many vacuums on the market, such as:
Crush proof hose
Auto-retractable cord
Single cyclonic suction to help separate dust
A reasonably long 5 meter power cord
Even though it is still very cheap for a vacuum cleaner, you might be better off pursuing the other two in this article, as it's difficult to see any value here that they don't have.
If you want to learn more about vacuum cleaner brands in Australia, make sure you keep up with our Canstar Blue star ratings.
Vacuum Cleaner Reviews & Ratings
About the author of this page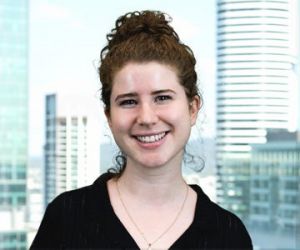 This report was written by Canstar Blue's Content Producer Luciana Lawe Davies. She writes about streaming, appliances and consumer products and services. Luciana enjoys bringing readers the best in what's on TV and at the shops, including the best deals and latest reviews.