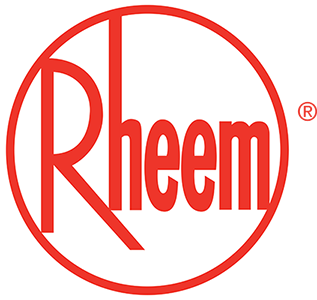 Rheem Hot Water Systems Review
Only a few companies instantly come to mind when you think of hot water systems – for many Aussies, Rheem would be one of them. One of the more prominent figures within the market, Rheem has been manufacturing hot water systems in Australia since way back in 1939 – a strong indicator that it knows what it's doing. Offering a huge range of products for domestic and commercial uses, Rheem cannot be denied when it comes to market presence. Check out some of its hot water systems in this review.
Rheem Gas Storage Hot Water Systems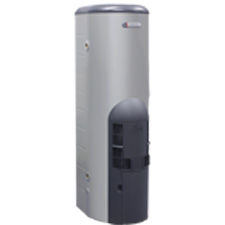 Offering possibly the largest range of gas systems on the market, Rheem has a variety of units to suit middle to larger households. With a minimum 5-year warranty for the entire range, Rheem is also big on quality service.
The Stellar range is the top of the line in the gas storage system lineup, allowing households to run multiple showers at once due to its fast replacement system. While it's the most expensive, Rheem offsets the price with superior recovery and first hour capacity, making it a perfect system for those with high water usage or large families.
The Stellar range includes a 130L and 160L model
Stellar models run off natural gas, and boasts a 5 Star energy rating
Rheem also offers a similar 5 Star range, which produce slightly less numbers than the Stellar range, but still run efficiently enough to suit most families and households. In addition, Rheem's 4 Star range of gas water heaters is again a step down, but reliable enough for those looking for something a bit cheaper, or smaller in capacity.
Also on hand is an Internal range, with a 135L and a 170L model available. The main selling point of these models is that they're better suited for storage within the household, cutting down on the wear and tear of the Australian climate.
The 135L Internal Gas model works with natural or propane gas
The Internal range costs more than the external models, but you might save on maintenance costs
Rheem's final range of gas systems is the RheemPlus, a system with a maximum temperature delivery for added safety, angled more towards those with young children. With a longer warranty and a 5 Star energy rating, the RheemPlus is a solid system in its own right, regardless of the added safety features.
Rheem Electric Storage Hot Water Systems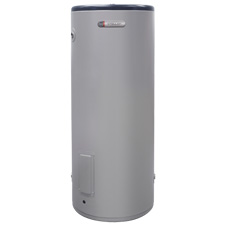 As with the gas systems, Rheem again offers a large variety of units and models to give consumers the best chance of finding the perfect fit for their home. The Stellar Stainless Steel range is said to be best suited for small households and dwellings, coming in 50L, 80L and 125L capacities.
Additional Rheem models range between 25L to 412L capacities, all with sacrificial anode and commercial grade enamel, giving households strong protection on top of quality products. Coming with 7-10 years warranty, Rheem's range of tank capacities and system dimensions allow hot water systems to be a more natural fit for individual households.
RheemPlus units again come with the maximum temperature feature, ensuring a safe environment for households. Available in 125L, 160L and 250L capacities, Rheem offers models for all household sizes.
Rheem Continuous Flow Hot Water Systems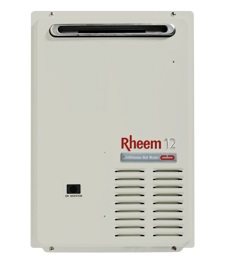 Rheem provides a wide range of continuous flow systems, all of which are over a 6 Star energy rating. Available in 12L, 20L and 27L models, Rheem provides smaller households with safe and efficient models.
The smaller models can be mounted to the wall, allowing smaller households or apartments more living space
Rheem's diversity of products continues with its Metro range, which has enough options to suit many households. Ranging from 16L to 26L models, all come with a 10-year warranty and 6 Star ratings, meaning that households can feel confident in their purchase.
The Metro range can also be controlled solely by remote
Some models include an extended flue, allowing the system to be put in more places to suit the layout of the household
The Pronto series, containing two models, provides instantaneous hot water for smaller households through a hydro-electric generator. Rheem also states the Pronto series has the same mounts and connection points to allow for easily replacements, regardless of the previous system.
Rheem Solar Powered Hot Water Systems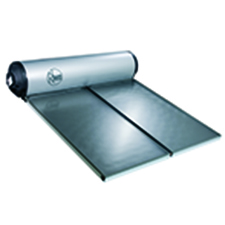 Unsurprisingly, Rheem has also diversified into the solar powered product line, offering a variety of frost or non-frost resistant products, allowing consumers to utilise solar energy regardless of their location or climate.
The Hiline range includes models with capacities ranging from 160L to 305L, suitable for medium to large households, with most models also coming with two solar panels. These panels directly heat the water as it passes through the collectors, before being automatically circulated back into the storage tank, meaning you'll always have hot water.
The Hiline range is also covered by a 7-year warranty, and comes in several colours to suit your roof
Hiline models contain an electric booster, which ensures you have hot water even on those overcast days
Rheem also has a Loline system, which includes the solar panel and a ground mounted tank, which is better for those who don't have a lot of roof space, or are worried about weight. These include similar tank capacities, as well as warranties and energy savings.
Loline models are not frost resistant
Most solar powered systems will be eligible for a government rebate, so be sure to ask your provider and installer to maximize your savings
Rheem Heat Pumps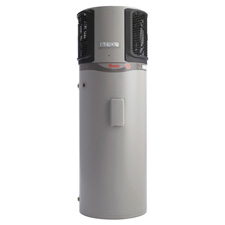 Rheem also offers several heat pumps, better suited for those who live in areas not suitable for solar panels. These pumps ensure that households have hot water with backup electrical components, but also ensure that households reduce both their bills and emissions through efficient energy usage.
Heat pumps offered by Rheem are said to be best suited for larger households, with the smallest pump still having a capacity of 300L.
Heat pumps can often replace electrical water heaters through similar connection ports
Is a Rheem hot water system worth the money?
When it comes to hot water systems, few can beat Rheem for variety, with the range alone a massive incentive for consumers to track down their local retailer. On top of that, Rheem's expertise and price competitiveness makes for a lethal combination, allowing consumers to find the best deal, and the best fit for their household.
However, as with any big purchase, it will depend on your individual circumstances. Every household differs in terms of their water usage and system type preference, meaning that consumers will have to undertake their own research in order to find the best option for them. Buying a new hot water system isn't a decision to be made lightly, but Rheem certainly gives you lots to consider.