Roborock Robot Vacuum Cleaners Review
Move over, iRobot. There's a new robot vac in town ─ and it can mop. Roborock is one of the latest brands sweeping up fans with its range of robot vacuums and offers several robotic home cleaners at fairly affordable prices. Typically retailing between $799 and $2,699, models currently available from the brand include:
Roborock S8 Pro Ultra
Roborock Q Revo
Roborock Q7 Max Plus
Roborock Dyad Pro (cordless stick vacuum)
To help you decide whether a Roborock vac is worth your bread, we've dished the dirt on the features, functions and prices the brand offers. Here's our review.
Roborock robot vacuums
Here's an overview of key specs for some of Roborock's main robot and stick vacuum models.
| Features | Roborock S8 Pro Ultra | Roborock Q Revo | Roborock Q7 Max Plus | Roborock Dyad Pro |
| --- | --- | --- | --- | --- |
| Price (RRP) | $2,699* | $1,999* | $1,399* | $799* |
| Runtime (vacuum) | 180 minutes | 180 minutes | 180 minutes | 43 minutes |
| Dustbin capacity | 350ml | 350ml | 470ml | 770ml |
| Water tank capacity | 200ml | 80ml | 350ml | 900ml |
| Suitable area size | Approx. 300m2 | Approx. 300m2 | Approx. 300m2 | Approx. 300m2 |
Source: Roborock (general guide only)
Roborock's robot vacuums share many of the same features including:
Voice control: Uses voice command to start and stop cleaning
3D mapping: Builds your house virtually with details like furniture for an accurate map
Customisable app control: The Roborock app can access functions, such as scheduling, manual control and various cleaning modes
Real-time robot location: To keep track of where your robot vacuum is in the house
Selective room cleaning: Chooses specific rooms to clean and creates specific schedules to suit your needs
Auto-recharge: Makes the robot vac automatically return to the charging dock once it's finished cleaning
Roborock S8 Pro Ultra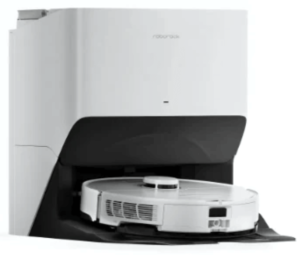 Roborock's S8 Pro Ultra vacuum is packed with handy cleaning features for you to use. This all-in-one mop and vacuum can do almost everything on its own, with self-emptying, self-washing, self-drying, self-refilling and dock self-cleaning capability. Fast charging mode will operate 30% faster, allowing you to resume cleaning quicker than before. The PreciSense LiDAR navigation system will scan and create detailed maps to find an optimal route to clean. This model is also equipped with a new DuoRoller Riser Brush to enhance vacuuming with fewer tangles, and increase pet hair removal by 30%. Some additional features included with this model are:
Reactive 3D obstacle avoidance
Customisable cleaning schedules
Liftable brush and mop
3000 times/minute high speed mop scrubbing
Price: $2,699 RRP*
Roborock Q Revo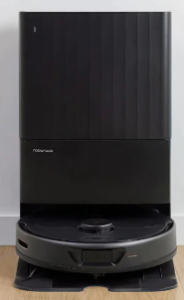 If you're a sucker for Roborock's robot vacuums, then the Roborock Q Revo might hit the sweet spot. This combined vac and mop's Reactive Tech Obstacle Avoidance feature will precisely avoid potential hazards. Along with this, smart suggestions for 'No-Go-Zones' will automatically detect easy to get stuck places, making clean-ups a breeze. This machine also features quick mapping, multi-level mapping and 3D mapping to ensure your house layout is digitised as quickly and as accurately as possible. Further, the auto-wash, auto-refill, and auto-empty programs will ensure that all the hard work is left to the machine. Other features to expect include:
Detachable dock base
All-rubber brush
Warm air drying
Price: $1,999 RRP*
Roborock Q7 Max Plus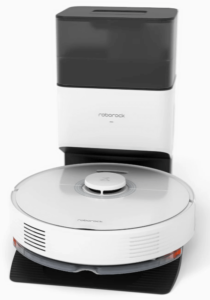 The Roborock Q7 Max Plus proves you don't need to spend big to enjoy a full range of features. This vacuum and mop robot cleaner is one of the cheapest in the range, retailing for around $1,399. This model hosts a durable grime removal system, able to move across multiple planes and keep close to the ground for more effective cleaning. Further, a combined dustbin and water tank increases the capacity of both, and makes it easier to empty and refill in one go. This model has twin cleaning power, meaning that it can vacuum and mop simultaneously, capturing fine dirt that vacuuming alone might miss. Other features you can expect include:
Child lock
3D mapping
Efficient navigation system
Price: $1,399 RRP*
Roborock Dyad Pro

The Dyad Pro isn't a robot vacuum, but that doesn't stop it from being a handy appliance to have in your cleaning artillery. This cordless wet and dry stick vacuum features and edge-to-edge roller design that misses less than 1mm of floor coverage. These rollers will automatically be dried with hot air to avoid odours. It features an auto-dispenser that automatically pumps cleaning solution into the water pipe and sprays evenly onto the rollers. The DirTect Smart Sensor will automatically adjust its cleaning power and water flow. Along with this is an on-screen LED indicator, which will tell you where the dirt is so you know where to focus. Other features to expect include:
Self-cleaning
App control
Voice alerts
Price: $799 RRP*
Is it worth getting a Roborock robot vacuum?
If you're setting cash aside for a robot cleaner, Roborock is definitely worth considering. It's currently one of the few brands on the market to offer robot vacuums with mop functionality, plus the standard runtime of 180 minutes on some models is comparatively generous. The brand also offers a cordless stick vacuum − the Roborock Dyad Pro − for households who prefer to stay hands-on.
It's also handy to know that most features mentioned are consistent across the range, with slight differences in suction power and maximum coverage area. So, you get what you pay for, but without getting short-changed on features, meaning if you're in the market for a new robot vacuum, Roborock are worth exploring.
Pictures: Roborock
About our consumer experts
---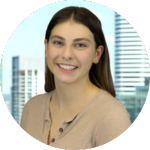 Kate Lockyer: Content Producer
This report was written by Canstar Blue's Home & Lifestyle Content Producer Kate Lockyer. She is currently studying a Bachelor of Journalism at the University of Queensland and has written for a variety of different organisations and publications for multiple years.