Russell Hobbs Blenders: It's The Performance That Counts
The mean streets of the blender world are not to be taken lightly. While they seem innocuous enough, the difference between a good and bad blender can be astronomical. Traditional blender brands such as Russell Hobbs have faced some stiff competition recently, mostly from cheeky upstart "fad" blenders. Luckily, Russell Hobbs still holds its own in the realm of food pulverising.
In a sea full of blenders, Russell Hobbs has been the sleek and sophisticated older brother that pops in occasionally to tell you of his overseas travel. The brand has been around since the 1950s – founded in the UK – and has since taken a nice slice of the small appliances market. Its blenders are up there with the best in competition. And contrary to what you may think, Russell Hobbs blenders offer great value for money. Let's see what the brand offers, and how they stack up in this review.
What blenders are in the Russell Hobbs range?
Russell Hobbs Australia provides a concise blender offering, consisting of four models. They are:
| Model | Price |
| --- | --- |
| Performance | $245 |
| Aston | $153 |
| Classic | $60 |
| Colour Control 'Illumina' | $49.95 |
 Source: Appliances Online and The Good Guys
Performance blenders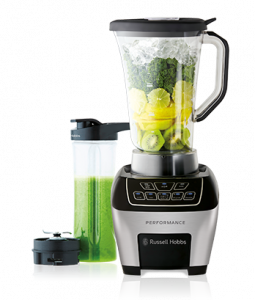 At the top of Russell Hobbs' range is the Performance blender. As the name suggests, it packs a punch. For $245 you get a serious bit of kit that's sure to make light work of fruit, veggies and ice. Its key features are:
1050 watt motor
9L plastic jug
600mL BPA-free personal blending bottle
Five speeds and five programs
Ice crushing function
Digital controls with LED
High performance four-tip blade
Dishwasher safe
Russell Hobbs has cornered a market here. With both a large 1.9L jug and 600mL bottle, it caters towards both large blending missions, and blending smoothies to go. Its LED digital control is also impressive at this price range, as well as its five speed motor, and five programs to make blending easy.
Colour Control 'Illumina'
At the other end of the market is the Illumina. One standout feature of this one is that it has four light rings to indicate which speed and function it's on. It may seem a bit gimmicky, but it can really take the guesswork out of prepping a meal. Here are some of its other specs:
850 watt motor. For the price, this packs a lot of punch
5L glass jug
Dishwasher safe
At less than $50, the Illumina offers supreme value for money when you consider the power of the motor. The colour control feature is just a cherry on top at this point. The Illumina could be a great fit for the household's blending needs, and the colour control feature could be a bit of a hit with the kids.
The Aston and Classic
In the mid-range of the market are the Aston and Classic. If over $400 for a blender is a bit tough to swallow, and the Illumina sounds "too cheap", then these babies may be for you. Refer to the table below to get a glimpse of their specs and what they can offer to you:
| Model | Specs | Features |
| --- | --- | --- |
| Aston | 500w motor, 1.7L jug, 'To go' bottle, 4-point stainless steel blades, 2 speeds + pulse | A solid mid-upper range blender with no gimmicks and a modest power level good for smoothies |
| Classic | 700w motor, 1.5L jug, 2 speeds + pulse, ice crushing blades | A great value budget blender with a surprisingly powerful motor, perfect for modest meal duties and smoothies |
Source: Russell Hobbs
While the two blenders are different in price, their specs are surprisingly close. The Classic would be our pick for value for money, but the Aston may also be up your alley. Overall they are both solid choices for a mid-range blender, and a bonus is that they have a relatively small footprint so they won't take up lots of counter space.
Are Russell Hobbs blenders worth the money?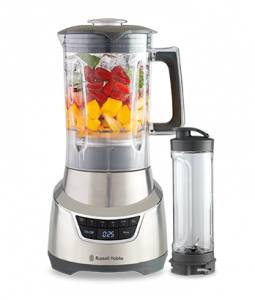 Russell Hobbs' four different blenders offer something for (mostly) everyone. Its two standout models are the Performance and Illumina. Both are at totally different price ranges, but standout for their impressive range of features. Russell Hobbs' two other models – the Aston and Classic – do not impress as much as the other two, but still offer solid blending.
However, the Aston stands out in the group as being perhaps "not so great" value for money when you consider the price and the motor that lacks power compared to others in its class. Further, over $400 is a lot to pay for the Performance top end model; there are others in its price range with more powerful motors and features, but it's about what's right for you. On that note, Russell Hobbs offers a relatively concise range of blenders at a variety of price points to suit a range of budgets.
About the author of this page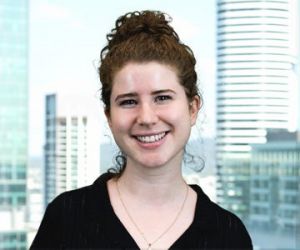 This report was written by Canstar Blue's Content Producer Luciana Lawe Davies. She writes about streaming, appliances and consumer products and services. Luciana enjoys bringing readers the best in what's on TV and at the shops, including the best deals and latest reviews.