Sunbeam Coffee Machines Review
An Australian company which manufactures all kinds of home appliances, Sunbeam has a historic reputation for innovative design and iconic products. This includes kitchen essentials like pop-up toasters and the original Mixmaster, as well as steam irons and other household must-haves. So, it only makes sense that Sunbeam continues to expand its popular range with espresso coffee machines.
Sunbeam's line caters to a variety of tastebuds, offering everything from a simple 'no-frills' espresso machine, to a fully-featured coffee machine and grinder combo. The collection offers a mix of fully-automatic and manual machines features, allowing you to choose between a quick cuppa or a longer, lazy Sunday morning brew. Read on for a full overview of Sunbeam's espresso products.
Sunbeam Coffee Machines
Torino Espresso Machine & Grinder
The Torino is Sunbeam's flagship espresso machine, a miniature manual coffee maker with a huge number of clever features. The machine includes a proper manual extraction arm, along with a variable grind size, giving you plenty of room for variation. One of the most impressive inclusions is the triple thermoblock – an Australian first – which provides optimal separate heating for both the coffee water and the steam wand. Smart features, such as an espresso timer and an extraction pressure gauge, also allow you to hone your skills. All of this is wrapped up in an elegant metal design with intuitive shortcut buttons.
RRP: $1,999

Caffé Bellissimo
For those who prefer a short and sweet coffee experience, the Caffè Bellissimo might be for you. This machine is fully automatic, designed to prepare your favourite coffee at the touch of a button. The integrated milk container produces hot, frothed milk in varying quantities to create cappuccinos, lattes and flat white. There are also dual espresso nozzles to let you brew two beverages at once. All functions are controlled using the Caffè Bellissimo's LCD display and easy touch buttons, whilst the automatic cleaning and descale functions mean you needn't worry about maintenance.
RRP: $999

Café Series Espresso Machine
The Café Series Espresso is a more affordable alternative to the Torino. The Twin Thermoblock feature is claimed to use PID control to continually optimise water heating, similar to the temperature-sensitive steam wand that's stated to do the same for the milk.
RRP: $849
Café Barista
The Sunbeam Café Barista provides the best of both worlds – a manual coffee-making facility with an automatic milk machine. Allowing you to perfect your favourite espresso whilst taking the guesswork out of frothing milk, the Barista machine has a removable milk container with adjustable temperature settings. It also allows you to create classics like cappuccinos, espressos and lattes, with just a touch of a button. You can also customise your own brew, plus adjust the level of froth. It's a midway point between involvement and convenience.
RRP: $299

Café Crema II
The Crema is an Australian-designed coffee machine which combines simple, intuitive controls with full coffee-making capability at an affordable price point. The semi-automatic operation provides a coffee filter and built-in steam want, whilst the 15 bar pump ensures your coffee is extracted at the optimum pressure.
RRP: $199

Café Espresso II 
A more compact and affordable version of the Crema II, the Espresso II machine brings almost identical capability as its sibling – including efficient thermoblock heating and optimum pump pressure – but at a lower price point.
RRP: $149
Piccolo Espresso
The smallest and cheapest of Sunbeam's espresso machines, the Piccolo Espresso machine provides full semi-automatic functionality, with the same features as the two machines above. The inbuilt cup warming tray and included 500ml milk jug add to your coffee-making experience, whilst the light weight and small footprint make it easy to store – or place unobtrusively on a countertop.
RRP: $129
The breadth and capability of Sunbeam's range demonstrates the company's popularity in Australia – a popularity that its espresso coffee machines do nothing but enhance. With consistent strong satisfaction ratings in the criteria of design, reliability and value, to name a few, Sunbeam is well worth a look for your next coffee machine purchase.
About the author of this page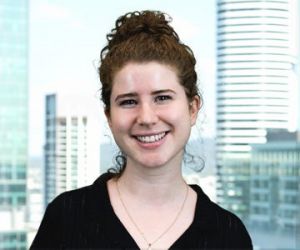 This report was written by Canstar Blue's Content Producer Luciana Lawe Davies. She writes about streaming, appliances and consumer products and services. Luciana enjoys bringing readers the best in what's on TV and at the shops, including the best deals and latest reviews.
What do customers think about Sunbeam Coffee Machines?
In 2019, Australian customers gave Sunbeam 3 out of 5 stars for overall customer satisfaction for coffee machines.
Sunbeam Coffee Machines
Canstar Blue
Award:
Overall Satisfaction