Whirlpool Clothes Dryers Review
Any good appliance brand knows it's about quality, not quantity – an ethos that's certainly represented by Whirlpool. Among its wide range of kitchen and laundry appliances, Whirlpool only manufacturers two models of condenser clothes dryer. In this review, Canstar Blue reviews Whirlpool clothes dryers, what these models include, how much they cost, and whether they are worthwhile.
Condenser 6th Sense Dryer 8KG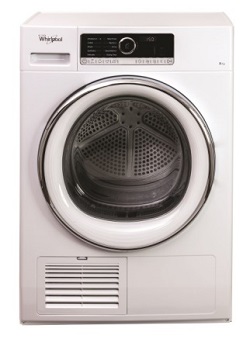 As the name gives away, this Whirlpool dryer uses condenser technology, meaning it captures and condenses the released moisture. It stores or drains away this moisture, rather than simply blowing it into the laundry room like with vented clothes dryers.
This clothes dryer has 10 dry cycles including cotton, big Items, airing, steam refresh and drying time. It also includes Whirlpool's 6th Sense technology which enables the dryer to measure humidity levels and automatically adjust its temperature and cycle time to perfectly dry your clothes every time. In addition, it comes with a 'steamcare' option which uses steam to freshen your clothes at the end of each clothes cycle.
The only notable drawback about this dryer is its 2 star energy rating. While that's pretty standard for condenser dryers, heat pump dryers are much more efficient and could cost you less in the long term.
Price: $899 (The Good Guys)
Heat Pump 6th Sense Dryer 8KG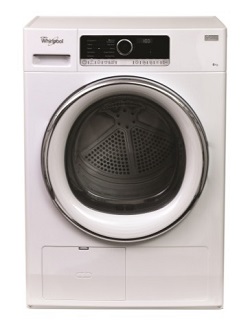 This dryer shares a lot of the same qualities as the model we just discussed. It has 6th Sense technology, Steamcare, 8kg capacity and the same list of dry cycle options. The most significant difference between the two models of clothes dryer is that this one uses heat pump technology and boasts an impressive 7 star energy efficiency rating.
This dryer also features Whirlpool's ZENTechnology to reduce dryer noise and includes Whirlpool's patented 3DryTechnology to distribute heat evenly through the holes in the lifters for consistent drying.
Price: $1,599 (The Good Guys)
Are Whirlpool clothes dryers worth the money?
Whirlpool might not have much to choose from in the clothes dryer department, but there's very little doubt about the quality of its products. Whirlpool clothes dryers balance features and affordability in a way that should appeal to most shoppers in the market for a new dryer.
If you're not sure whether you should opt for a standard dryer or a heat pump model, consider whether you want to save money now or in the future. While heat pump dryers are considerably more expensive to purchase, if you regularly use a dryer, a heat pump dryer might save you more in the long term.
About the author of this page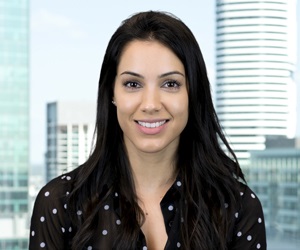 This report was written by Canstar Blue's Home & Lifestyle Content Lead, Megan Birot. She's an expert on household appliances, health & beauty products, as well as all things grocery and shopping. When she's not writing up our research-based ratings reports, Megan spends her time helping consumers make better purchase decisions, whether it's at the supermarket, other retailers, or online, highlighting the best deals and flagging anything you need to be aware of.