The weeks around the end of financial year – which falls on June 30 – are a time for businesses to meet some last-minute financial targets and for Aussie consumers to cash in on some absolute bargains. Some serious savings will be available to those on the lookout for new major household appliances, including:
So without further ado, let's dive into the detail and see what great EOFY deals you can get this end of financial year sales time. We have endeavoured to keep the following prices up to date, but be sure to follow the prompts to be transferred to Appliances Online for further details.

Clothes Dryers
On the lookout for a new clothes dryer? Check out these EOFY bargains.
Samsung 8kg Heat Pump Dryer – $1,059 (save $640)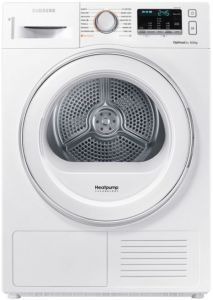 Perfect for busy families, this Samsung heat pump dryer (DV80M5010IW) is claimed to optimise each drying cycle for optimal drying and reduces energy usage using heat pump technology to re-use heated air. It also boasts a seven-star energy rating. Meanwhile, Samsung's OptimalDry technology monitors temperature and moisture levels for each load to ensure the efficiency and precision of each cycle, while the Quick Dry option can dry a small load in under 40 minutes. This Samsung model features 14 drying programs, including one for towels, synthetics, delicates and wools. 
Electrolux 9kg Ultimate Care Heat Pump Dryer – $1,319 (save $780)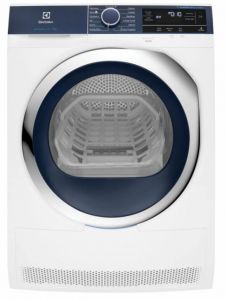 This Electrolux dryer (EDH903BEWA) is gentle on clothes and power bills, boasting a seven-star energy rating, plus 12 drying programs to cater to various garment types and materials. It saves time and energy using Sensor drying to monitor temperature and moisture levels inside the drum to dry your clothes more efficiently without overdrying. The drum also has a raised circular structure on the inside which helps separate garments to avoid damage, while the reverse tumble action helps reduce tangling and wrinkles.
Front Load Washing Machines
If you're in the market for a new laundry appliance, the EOFY is the best time to score some savings on washing machines. Check out these deals below.
Electrolux 7.5kg Front Load Washing Machine – $667 (save $332)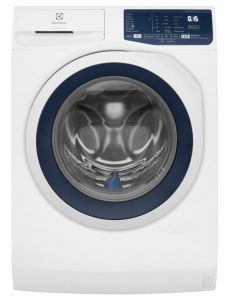 Every load requires different attention, which is why this Electrolux front loader (EWF7525DQWA) can be programmed to adapt to different fabrics, load types, and schedules. It has eight wash programs, including one for delicates, bed sheets and quilt covers, wool, etc. It also features a Daily 60 program that can wash a daily 4kg load in an hour and a Quick 15 program that can cycle 1.5kg of mildly soiled items in just 15 minutes, perfect for school uniforms, towels and so on. This Electrolux model has a 3.5-star energy efficiency rating and a four-star water rating.
Hoover 8.5kg Front Load Washing Machine – $867 (save $632)
This Hoover front loader (DXOA385AH1-AUS) comes with a whopping 16 wash programs including for delicates, shirts, whites, cotton, and for garments you'd typically need to handwash like silk and leather. It also features an all-in-one technology that allows for washing different materials, garments, and colours at once and a hygiene wash for sanitising. This Hoover model is fitted with an inverter motor to reduce noise and has NFC connectivity to control your washing machine wirelessly. This Hoover model has a 4.5-star energy efficiency rating and a four-star water rating.
Top Load Washing Machines
Time to upgrade your top loader? Check out these EOFY deals from leading brands like Simpson and Samsung.
Simpson 9kg Top Load Washing Machine − $949 (save $300)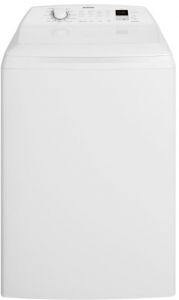 This top load washing machine from Simpson (SWT9043) is suitable for large family homes with a 9kg capacity and 11 different washing programs to choose from, including a Time Adjust function to increase or reduce wash times as you see fit and a Delay End function to decide when you want your washing to be done. This model also has a Gentle Wash agitator which moves and twists clothes around inside the drum so that every garment gets enough water and detergent for a proper clean. This Simpson model has a 3.5-star energy efficiency rating and a 3.5-star water rating.
Samsung 13kg Activ DualWash Top Load Washing Machine − $1,295 (save $604)
This striking black Samsung top loader (WA13M8700GV) is ideal for families and larger households, with a massive 13kg capacity and 12 convenient wash programs, including for baby clothes, delicates, and items you'd usually handwash. The Active DualWash provides a nifty built-in sink and water jet to soak stained garments before going in the wash. This model also uses Samsung's Smart Check error-monitoring system for trouble-shooting and offers solutions via your smart device. This Samsung model has a three-star energy efficiency rating and a four-star water rating.
Dishwashers
If you're looking to replace or upgrade your existing dishwasher, check out these EOFY deals.
Emilia Freestanding Dishwasher − $455 (save $444)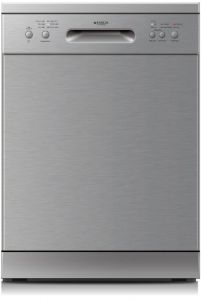 This Emilia dishwasher (EDW63SS) is almost 50% 0ff and priced under $500 for a great value buy. It features 12 place settings and six wash programs including an Intensive, Heavy, Eco, and Rapid wash to power through tough food stains and lift stubborn grease. The front panel has electronic controls with push buttons to simplify your program selection and LED light indicators that help you keep track of the status of your cycle.
This model also features a height-adjustable upper basket to make it easier to slot your larger cookware in the bottom basket and keep your glassware and cutlery at the top, plus a timeless stainless-steel design to match any kitchen interior. It has a three-star energy efficiency rating and a 4.5-star water efficiency rating.
Electrolux Fully Integrated Dishwasher – $1,327 (save $422)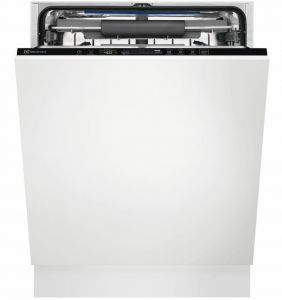 This Electrolux fully integrated dishwasher (ESL69200RO) offers 15 place settings and eight wash programs, including a pre-wash, a Quick30 for a light load, and a Heavy wash option. It also features a FlexiBasket function to give you different placement options inside the dishwasher, with foldable racks and shelves, plus a FlexiLift adjustable upper basket to add those oddly-shaped dishes and cookware easily. The baskets also have SoftGrip and SoftSpikes to hold delicate glassware in place while the spray arms do their job.
This model uses AirDry technology that automatically opens the door by 10cm towards the end of the cycle. Other smart features available include delay-start and time remaining display. It has a four-star energy efficiency rating and a five-star water efficiency rating. 
Fisher & Paykel DishDrawer Double Dishwasher – $1,520 (save $479)
This stainless-steel Fisher & Paykel double dishwasher drawer (DD60DCX9) has an ergonomic design to fit seamlessly with your kitchen cabinetry. It comes with 14 place settings and six wash programs including Delicate and Heavy, plus an Eco and Quick mode. It also has a Sanitise program that increases the temperature of the final rinse to kill up to 99.9% of bacteria and an Extra Dry option.
This dishwasher is fitted with a customisable cutlery basket, pitch-adjustable tines, and various flexible racks, to accommodate different dishes of all shapes and sizes. It has a three-star energy efficiency rating and a 4.5-star water efficiency rating.
Refrigerators
Moving on to refrigerators. There are likely plenty of bargains to choose from and we've picked out two of them.
CHiQ 602L Side by Side Refrigerator – $898 (save $801)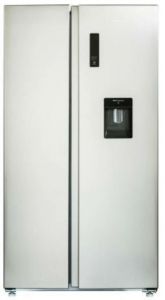 For larger households, this CHiQ double door fridge (CSS601SD) could be a godsend. It boasts a multi-airflow system to ensure that cold air reaches every corner of the fridge simultaneously to keep all your stored foods fresher for longer, and up-turned air ducts that prevent drying. It also features an LED display with touch control and a LECO Refreshing System that releases natural C02 & H20 to eliminate bacteria and odours inside the fridge.
Mitsubishi Electric 420L Top Mount Fridge – $959 (save $610)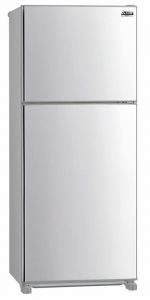 This Mitsubishi Electric 420L inverter fridge is the ideal family fridge, available for under $1,000. It features tempered glass adjustable shelves, electronic temperature controls, a sliding chilled case for easy access to your cheeses, meats and chilled drinks, and a twist ice maker. It also has energy-efficient LED lighting inside the fridge, surround cooling, frost-free technology, and an antibacterial liner, and a titanium filter to keep your fridge environment optimal.
Air Conditioners
If you're looking to snap up a cheap air conditioner, check out these hot EOFY deals on AC units.
Haier 5.3kW Dawn Air Conditioner – $919 (save $980)

This Haier AC unit (AS53DDBHRA-SET) is easy to operate with an Eco Pilot Sensor that offers accurate temperature controls, plus a built-in Wi-Fi Smart Control that lets you control your unit via your smartphone, tablet, or via your Google Home, with Google Assistant. One of the main benefits of this model is that it's also self-cleaning, using Cold Expansion Technology that freezes moist air in the evaporator and traps dirt, keeping your AC in prime condition.
Fujitsu 5.0kW Reverse Cycle Split System Inverter Air Conditioner – $1,393 (save $1,296)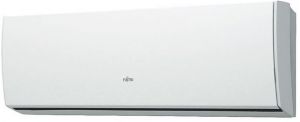 This Fujitsu reverse cycle split system (ASTG18KUCA) is designed to blend seamlessly with your interior while creating the ideal indoor home environment in both summer and winter with an intelligent Human Sensor Control that detects when people are in the room for optimal temperature control and energy efficiency. Besides keeping your home warm or cool, this unit also works to maintain good air quality inside the home with an apple-catechin filter that absorbs bacteria like fine dust, mould spores, and other nasties.
End of financial year shopping tips
As with every major sale time, there is always the possibility that you could end up spending way too much on products you don't actually need or want. To make the most of the end of financial year sales, prepare a list of things to buy and a potential budget at least a couple of weeks in advance. You can then do some research on various retailers to find out who exactly is offering the best discounts closer to the date.
Some other useful tips are as follows:
Consider if you actually need the product: An easy pitfall to fall into during the end of financial year sales time is impulse shopping. Do you really need that 4K TV when your current one already gives you excellent picture quality? As the majority of appliances will be reduced to an extent, you'll need to think long and hard about what you need and what you don't need.
What is the initial recommended retail price (RRP): Almost everything will be under its RRP during the end of financial year sales, but you should make sure you research prices properly to get an idea of just how good that bargain really is.
Do your research to find it cheaper! Price matching is a great way to save money on new appliances. If you spot a good price online, consider asking about it in store.
Good luck!