Installed on every Apple device, Maps is the co-pilot for many who are looking to travel down the road to a new destination. But as people around the world continue to use the app for navigating new terrain and retrieving live traffic updates, the data consumed in the process may leave you running on empty when it comes to your phone plan. If you're worried about your data usage when you're behind the wheel, read on to find out if Apple Maps is taking your data for a ride.
So, how much data does Apple Maps use?
Apple Maps uses just under 1MB of data per 10 minutes, with a half-hour trip expected to use 2.7MB. However, factors such as your service provider, your phone plan type, as well as the phone settings you operate with may also impact the amount of data used.
The table below, based on research conducted by WhistleOut through a data tracker, may help give you an idea on how much data you'll be using to get to your destination.
| Minutes on Apple Maps | Mobile Data Used |
| --- | --- |
| 5 | 0.45MB |
| 10 | 0.9MB |
| 20 | 1.8MB |
| 40 | 3.6MB |
Source: whistleout.com
In addition to your service provider and phone, how much data Apple Maps uses will also be dependent on how you use the app itself, with zooming in to find certain locations, landmarks and places to stop and rest likely to up the data usage, while using the app at its most basic tracking and navigating will ensure that you aren't met with any roadblocks when it comes to your data usage.
Can you only use Apple Maps on Apple devices?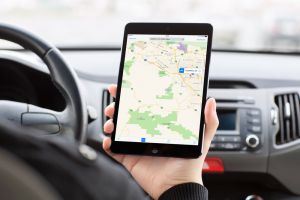 Apple Maps is exclusive to Apple devices such as iPhones, iPads and iPods. Unfortunately, Android users and other smart devices are unable to download the app as they do not fall under the Apple family tree. However, iOS users can still download other map and navigation apps via the App Store, meaning you can decide on who you'd like as your travel buddy.
Can you use Apple Maps offline?
Like other map apps such as Google Maps, Apple Maps allows you to download routes and directions through your home Wi-Fi before you step out the door, meaning you still know when and where to turn without having your data turned on. While you'll save your data balance for when you need it, you won't be alerted to traffic alerts or changes, meaning you may not always know what's up ahead.
How do I use Apple Maps on CarPlay?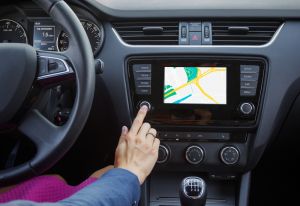 To launch Apple Maps on CarPlay, simply tap the Maps icon on the infotainment unit in your car and let it find your GPS location. Once your location has been identified, enter your destination – either by typing it in or using voice controls – and select a route, with Apple Maps allowing you to also choose from 2D or 3D maps.
Using CarPlay Apple Maps will consume the same amount of data than if you were to just use Apple Maps off your Apple device.
What's the deal with Apple Maps and data usage?
With Apple Maps coming pre-installed on virtually every Apple device, it remains a popular option for those in need of directions. But like most things on your smartphone, you'll often have to sacrifice a bit of data to get the full benefit. With data sometimes on short supply, keeping an eye on how much apps like Apple Maps use when you're out and about can help you avoid having a fender bender with your phone bill. If you're worried about your data usage, you can always check out GPS navigators, but if you've got plenty of data to spare, a trip with Apple Maps should be easy Sunday driving.
Latest Phone Deals
Looking for a new smartphone? The following table shows selected published 24-month phone plans for the 256GB Samsung Galaxy Note 10+ on Canstar Blue's database, listed in order of cost, from the lowest to highest and then by data allowance, largest to smallest. Use our comparison tool to see plans from a range of other providers. This is a selection of products with links to a referral partner.
Photo Credit: charnsitr/shutterstock.com, Denys Prykhodov/shutterstock.com, Kaspars Grinvalds/shutterstock.com