Chance To Win* a Uniden Baby Monitor
Chance to win a Uniden Baby Monitor*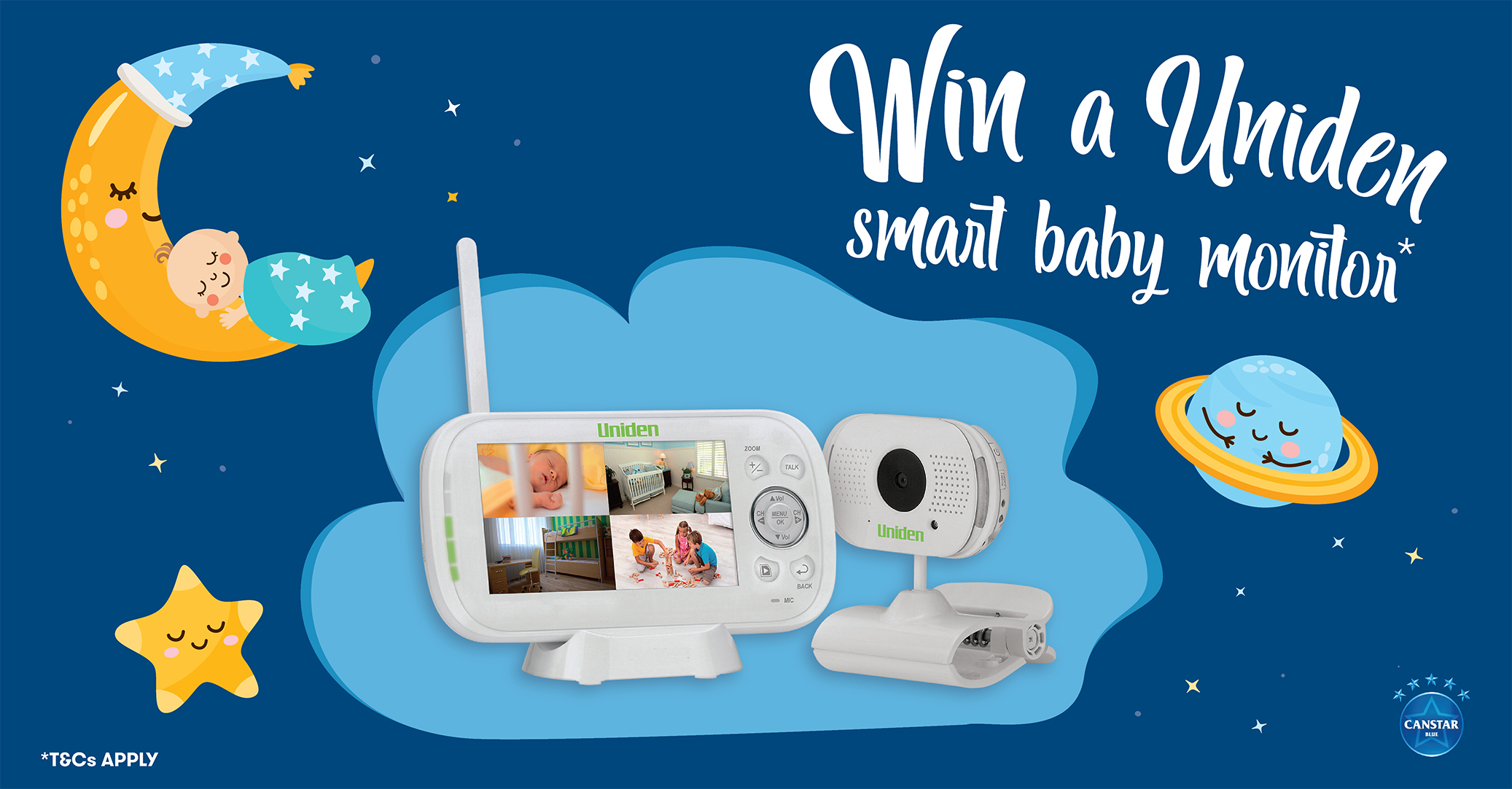 To enter the draw simply
By filling in this entry form, you are subscribing/resubscribing to our fortnightly Consumer News newsletter. (If you're already subscribed to our newsletter, you will still need to fill in the entry form to be entered into the draw). By proceeding, you agree to our Privacy Policy: https://www.canstarblue.com.au/privacy-policy/
Full terms and conditions can be found here.
Good luck in the draw!
The full competition closes at 11:59 PM AEST on 5th February 2019.
The Prize winner will be randomly selected from a list of eligible participants. The draws will take place as set out in the schedule contained in the terms and conditions (see below), during business hours.
While you're here, why not compare energy plans!
SCHEDULE TO CANSTAR BLUE PROMOTION GENERAL TERMS AND CONDITIONS
Promotion name: Canstar Blue "Uniden 2019" Promotion
This Promotion Schedule is incorporated into and forms part of Canstar Blue's "General Terms and Conditions of Promotions", available at http://www.canstarblue.com.au/terms-and-conditions/. The General Terms and Conditions apply to the Promotion subject of this Promotion Schedule. To the extent of any conflict between this Promotion Schedule and the General Terms and Conditions, this Promotion Schedule will prevail.
Item Number
Description
Details
1
Promotion Period
This Promotion commences at 10:00am AEST on Thursday 24th January 2019 and closes at 11:59pm AEST on Tuesday 5th February, 2019.
2
How to enter
To enter the Promotion, Entrants must:

–       Fill in the competition entry form, and agree to receive the consumer newsletter from Canstar Blue.

–       "Comment" on the Facebook post about this competition, which is accessible via the Canstar Blue Facebook page (www.facebook.com/canstarblue/).

–       "Like" the 'Canstar Blue' Facebook page (https://www.facebook.com/canstarblue/).

The competition entry form appears

–       On https://www.canstarblue.com.au/competitions/uniden-monitor/

–       On popups around the website www.canstarblue.com.au

3
Inclusions or exclusions (if applicable)
As per General Terms and Conditions.
4
Details of Prize and value
The draw will be in relation to one prize, a Uniden 'Smart Baby Monitor BW3101R", valued at $249.95 (called a "Prize"). The prize will be posted to the winner's validly nominated postal address within Australia, at Canstar Blue's expense.

The winning Entrant will be required to reply to Canstar Blue, via reply email or Facebook private message, of their:

–       acceptance of the prize,

–       full name,

–       contact phone number,

–       postal address,

–       year of birth,

–       approval for Canstar Blue to announce their name as the Prize winner on the www.canstarblue.com.au and/or other relevant publications.

5
Draw date, time and location
The Prize winner will be randomly selected from a list of eligible participants. The draw will take place between 10:00am and 12:00pm AEST Wednesday 6th February at Level 22, 143 Turbot Street, Brisbane, QLD, 4000.

The Prize winner will be notified by email and Facebook private message by no later than 5pm on Wednesday 6th February 2019.

6
Permit details (if applicable)
This Promotion is authorized in NSW by Permit number

LTPS/19/31145. The conditions of the permit(s) will override these conditions to the extent of any inconsistency.

7
Additional Conditions
1.     Clause 27 of the General Terms and Conditions will be replaced by the following clause: "Results of this Promotion will be published on the Promoter's website at https://www.canstarblue.com.au/competitions/archived/uniden-monitor within 1 business day of Canstar Blue receiving confirmation of the prize winner accepting the prize.

2.     By entering the Promotion and accepting the Prize, the Prize Winner agrees to be bound by the General Terms and Conditions, read in conjunction with this Schedule.