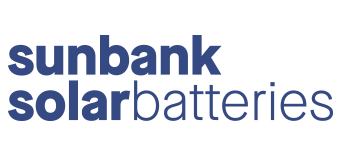 Sunbank Solar Review & Guide
Sunbank Solar is one of Australia's largest residential solar specialists. Offering services in solar installation, maintenance and servicing, Sunbank provide solar solutions across New South Wales, Victoria, Queensland and Western Australia. In addition to their solar PV panels, Sunbank also offer installations of solar batteries to residents – an additional solar device used to store the unused solar power from your panels. Sunbank's solar batteries are an attractive choice on the energy storage market, but is it the right choice for you? Keep reading to find out.
Sunbank Solar Batteries
In addition to a solar system, many customers are turning to the installation of solar batteries in order to be less reliant on power from the grid, particularly in the afternoons and evenings when electricity is used the most.
Alongside its products and services, Sunbank Solar offers three different types of solar batteries to its residential customers in NSW, VIC, QLD and WA; Eveready, Hive and Tesla Powerwall.
| Solar Battery | Storage Capacity | Expandable | Warranty | Back-up Power Source (UPS) |
| --- | --- | --- | --- | --- |
| Eveready | 5.1kWh – 20.4kWh | Units of 5.1kWh can be connected together up to the capacity of 20.4kWh. | 7 years | Optional add-on |
| Hive | 2.9kWh – 17.4kWh | Units of 2.9kWh can be connected together up to the capacity of 17.4kWh. | 5 years | Included |
| Tesla Powerwall | 13.5kWh | Can be used in conjunction with up to nine other 13.5kWh units. Capacity of individual units cannot be expanded upon. | 10 years | Included |
Source: Sunbank Solar website. Information accurate as of April 2021.
Eveready
The Eveready solar battery is a powerful and affordable solar storage solution. This battery is expandable through 5.1kWh units, adjusting from 5.1kWh to 20.4kWh in total, compensating for homes of all sizes and capabilities. This battery is compatible with all inverter brands, Virtual Power Plants (VPP) and has a seven-year product warranty. Eveready solar batteries also come with 24/7 monitoring, available on mobile devices via the "Eveready Energy Vault" app. Installation of an energy protector (UPS) – usually a preventative for blackouts – is an optional addition for this battery. One 5.1kWh unit weighs 64kg and is 738mm high, 650mm wide.
Hive
The Hive solar battery is a smaller solar storage solution provided by Sunbank. Though still as powerful and affordable as the Eveready, the Hive is only expandable from 2.9kWh to 17.4kWh, expanding through 2.9kWh units. This solar battery has an all-in-one design, making for an easy and time-efficient installation process. The Hive comes with a built-in inverter, five years product warranty and includes blackout protection (UPS). This battery also comes with 24/7 monitoring via the "Hive Cloud" app, available on mobile devices. One 2.9kWh unit weighs 58kg and is 625mm high, 610mm wide.
Tesla Powerwall
The Tesla Powerwall solar battery while the more expensive option on the market, appears as a nice in-between solar storage solution to the previous batteries. While this battery holds a 13.5kWh capacity, unlike the other batteries available, the Tesla Powerwall can't be expanded upon or adjusted. It can, however, be used alongside up to nine other Tesla Powerwall units, generating a higher storage capacity in this manner as opposed to expandable unit sizes as seen in the Hive and Eveready. The Tesla Powerwall comes with 10 years warranty, blackout protection which allows for emergency back-up power use and 24/7 monitoring via the Tesla app available on mobile devices. This battery has a continuous consumption of 5kWh, with a peak of 7kWh. One 13.kwh unit weighs 125kg and is 1150mm high, 755mm wide.
List Of Solar Battery Retailers
How much does a Sunbank solar battery cost?
Unfortunately, the Sunbank Solar website doesn't display any estimated prices for the purchase and installation of its solar batteries. However, a general rule of thumb for residential solar battery prices in Australia is roughly $1,000 per kWh, according to Solar Choice. This means a small battery of 3kWh will cost around $3,000, but this does not take into consideration the cost of installation.
For a full price estimate it's best to contact Sunbank Solar for a personalised quote.
How is the solar battery installed?
Solar batteries are generally installed by a licenced electrician. Some solar batteries require floor mounting while others require wall mounting. Some even offer an option between the two. In the case for Sunbank's solar batteries, the Tesla Powerwall can be mounted on either floor or wall, while the Hive and Eveready batteries are more suited to wall installation.
Sunbank Solar are equipped to install your solar battery upon purchase, with monitoring and maintenance options available as well. For more information about solar battery installation, visit the Sunbank Solar website or get in contact with the team over the phone.
Do I need solar panels to get a solar battery?
Solar batteries work by collecting unused solar from pre-existing solar PV panels. In order to install a solar battery, residents must already have solar panels in place otherwise, they won't run. The tricky part with solar batteries however, is the inverters. If your solar battery isn't compatible with your solar panel's inverter, then the two solar storage units won't be able to communicate, thus rendering your solar battery useless.
When looking to purchase a solar battery, be sure to check it is compatible with your inverter. Alternatively, you can purchase a solar battery with a built-in inverter, like the Hive battery offered by Sunbank Solar. Check the Sunbank Solar website for more information on compatible inverters.
If you're looking to purchase solar panels, see our list of best-rated solar panel installers.
Which size solar battery should I get?
Energy consumption and storage varies from household to household. While its usually suggested to match your battery storage to your panel storage – e.g.  a 5kWh solar PV panel would need a 5kWh solar battery – if you are using most of the solar power from your panels and only storing 1-2kWhs in your solar battery, then it may be wasteful and costly to maintain a 5kWh battery.
When looking to purchase a battery, Sunbank Solar are happy to discuss your energy consumption and solar storage in order to find the right battery size for you. Head to the Sunbank Solar website to get in contact with the team about your solar storage enquires.
How do I purchase a Sunbank Solar battery?
In order to purchase a solar battery from Sunbank Solar, you will need to either submit an enquiry on the Sunbank Solar website using the contact form under the 'Contact Us' tab or give the team a call on 1300 28 29 30. Alternatively, you can visit a store and discuss your options there. Store locations in NSW, VIC, QLD and WA can be found on the Sunbank Solar website.