Fact Checked
Between 2021 and 2023 LG Energy Solution Australia recalled some ESS Home Batteries bearing RESU serial numbers due to the risk of overheating. The Australian Competition and Consumer Commission advised consumers to check whether their solar storage system contains a recalled battery and, if so, switch off the battery immediately. You can find more information on the recall and how to identify the affected batteries on the LG Energy Solution Australia site.
Analysts are predicting that half of all households in Australia will
install a solar storage system
in the next 10 years, so it's worth knowing what's out there. In this report, Canstar Blue looks at what storage systems are available on the Australian market.
Solar energy is a rapidly expanding industry and thanks to innovative leaps in battery storage technology in recent years, it's now more viable than ever. For those who aren't yet in the loop, a solar battery is essentially just that – a battery that stores power generated by your solar panels. In the past, solar energy that was not immediately used by your household would be transferred into the energy grid, however, if your home has a storage battery installed, this energy can now be stored for use later on.
If you're thinking of adding a battery to your solar system, we have listed some of the solar battery retailers available in Australia. For a closer look at each brand, click on the links.
Solar Battery Companies in Australia
sonnen

The sonnenBatterie (yes that's how it's spelt), is another solar battery that's generating excitement in the Australia solar market. sonnen's range of solar storage batteries is offered in 2.5kWh, 5kWh, 7.5kWh, 10kWh, 12.5kWh and 15kWh capacities. It also comes in-built with intelligent management systems that optimises when and how your battery storage system operates in order to maximise savings. Prices start from $8,000 (depending on size). sonnen's most recent battery is the sonnenbatterie Hybrid 9.53, which has up to 15kWh in usable storage capacity, can connect directly to the solar panels with an output of 4.6kW.
Key takeouts:
Intelligent energy management software
Modern design
Range of capacities
Australian made
Safe battery chemistry and cobalt free
Samsung SDI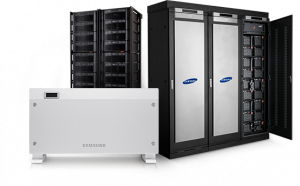 Samsung's SDI all-in-one battery storage device was one of the first to hit the Australian market. It combines a solar/battery inverter and a lithium-ion battery with a modest 3.6kWh capacity.
Origin Energy is trialing the 3.6kWh Samsung SDI battery storage unit for its customers in some areas. Samsung has said it is working on larger batteries, including 6.2kWh and 10kWh models, however there is unfortunately no pricing information available as of yet.
Key takeouts:
Web portal and mobile app monitoring system and control features
Two-year product warranty and seven-year performance warranty
AllGrid Energy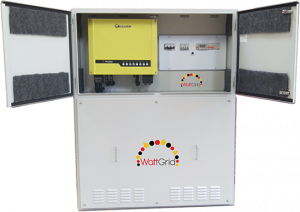 AllGrid Energy is a Brisbane-based energy research company. In August 2015, it launched its solar battery, the 10kWh WattGrid.
The WattGrid solar battery is not your conventional battery and instead holds its charge in tubes of a lead-acid gel variant. While this is alleged to improve efficiency, it makes the battery less ideal for outdoors. The battery has four modes: Solar, battery, grid backup and time of use.
The time of use mode lets it draw electricity from the grid at off-peak periods, while the backup mode will ensure there remains a reserve of backup energy in the event of blackouts and will prioritise certain appliances like fridges. On its release, the battery system retailed for $11,999 (not including installation).
Key takeouts:
Real-time monitoring software
Four modes to optimise electricity storage and usage
Not ideal to install outside
Redflow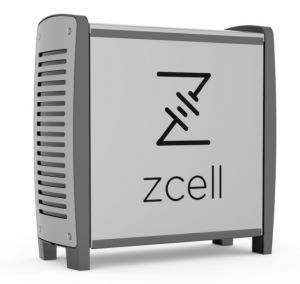 Redflow currently offers Zinc Bromide batteries ranging in sizes from 8kWh to 11kWh, specialised for commercial use. According to the executive chair of Redflow, these batteries last 10 years and stand out in the market in that they can discharge 100% of their stored energy, unlike most other solar batteries.
In the middle of 2016, Redflow released its first residential storage solution, a 10kWh battery called the Zcell. It is a heavy battery, but has a high depth of discharge and can tolerate some extreme temperatures. Customers can buy a Zcell (10kWh) for around $12,500, not including an inverter or installation.
Key takeouts:
Liquid battery means it can switch off for long periods without losing power
Can safely discharge 100% of electricity
Australian owned and developed.
No touch interface or in-built monitoring software as of yet
Tesla Powerwall 2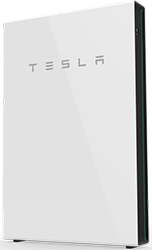 The Powerwall 2 is a sleek lithium-ion solar battery produced by Tesla – a global leader in technology innovation. It hit Australian shores a few years back and has already begun to help Aussies slash their power bills.
The Tesla Powerwall 2 has a capacity of 14kWh and has an efficiency rating of 90%. The Powerwall 2 has a life expectancy of 15 years and comes with a 10-year performance warranty.
While the Powerwall 2 looks great, it doesn't include a solar inverter or an in-built energy management system, so before purchasing a Powerwall 2 you will need to factor in the costs of these components. Most Australian retailers that offer the Powerwall 2 do so as part of a package deal, however some may offer it as a standalone product.
Key takeouts:
Can stack to increase maximum storage capacity
Smaller in weight and size than most lithium solar batteries
Simple installation and low maintenance compared with many other storage units.
10-year performance warranty and 15-year life expectancy
Panasonic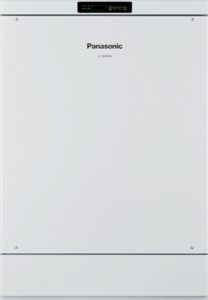 Global tech giant Panasonic is also getting in on the solar battery trend. It currently produces the LJ-SK84A residential storage battery system. While its name isn't the best on this list, it certainly contends as one of the most practical residential storage batteries.
Panasonic's solar storage unit is an 8kWh lithium-ion battery with 93% efficiency, though it is only currently available on trial through ActewAGL, Ergon Energy and Red Energy. These trials so far have reportedly produced impressive results with Red Energy taking on Panasonic as its sole provider of home batteries.
Panasonic's storage battery system is programmable to charge and discharge when the consumer wants, and includes a backup feature in case of blackouts.
Key takeouts:
Programmable features
Cannot be chained to increase storage capacity
Not designed to go 'off-grid'
Sunverge Energy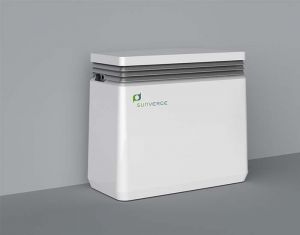 Sunverge Energy has pioneered the development of a storage unit called the Solar Integration System or SIS. This storage unit comes in 7.7kWh, 11.6kWh, 15.5 kWh and 19.4kWh, with all necessary inverters and monitoring hardware in built to the system.
Sunverge claims that its energy management system is compatible with most leading household hardware systems and provides more real time usage data than any other system. Again, like most solar batteries, Sunverge's SIS is programmable to optimise battery usage during peak demand periods, and includes a backup feature in case of blackouts.
Key takeouts:
Programmable: Time of use optimisation, backup power and solar power prioritisation
Web portal and mobile app energy management system compatible with most systems
Most necessary components (including inverters) are built in to SIS system
Enphase Energy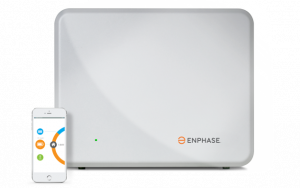 The Enphase storage system brings something quite unique to the table with its modular lithium-ion phosphate batteries. Each battery only has a capacity of 1.2kWh, however they're designed to stack to give customers a completely customisable storage solution.
Enphase says its battery is the most affordable upfront and has the highest lifetime value than anything else currently on the market. It is also compatible with most solar systems, meaning there's no need to upgrade to an expensive hybrid inverter.
Key takeouts:
One of the cheapest batteries to buy and install upfront
Lower life expectancy (10 years) than most other batteries
Modular design gives it capacity customisation
In built monitoring options
ZEN Energy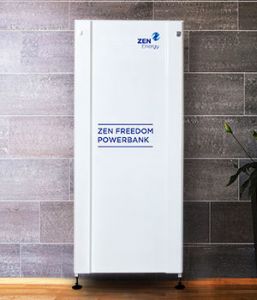 ZEN Energy started with the launch of its ZEN Freedom Powerbank – large batteries in 20kWh and 40kWh sizes with backup diesel generators for off-grid application. The company then followed up with a range of residential grid-connected batteries with its ZEN Urban PowerBank, in sizes from 10kWh to 20kWh with prices ranging from $10,000 to $15,000.
In September 2016, ZEN Energy went even smaller, announcing a partnership with Sonnen batteries and Redbank Technologies to provide a range of batteries in sizes from 3.3kWh to 10kWh, with prices starting at $8,990.
Key takeouts:
A range of battery sizes to suit both on and off-grid households
Three-year battery warranty
Ampetus Energy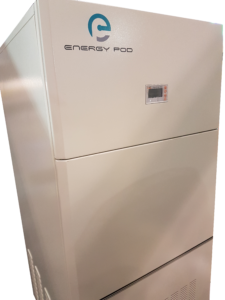 The Ampetus Energy Pod is marketed as one of the most cost-effective storage solutions on the market. It is a scalable battery, meaning customers purchase a basic 5kWh storage unit and later add on additional storage, giving it a maximum capacity up to 14.4kWh. Perhaps the most unique feature about this storage battery, is it's the first to include voice interactivity. The Energy Pod can answer simple questions such as "how much money did the Energy Pod save me today?" or "How much solar energy will be produced tomorrow given the weather?".
Key Takeouts:
Scalable storage capacity
Voice interactivity
Redback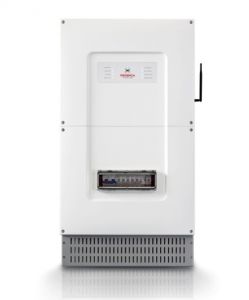 Redback technologies have developed a 'smart hybrid solar inverter system' to direct electricity produced in the middle of the day to specific devices ie: pool pumps and hot water systems. To compliment this, Redback later developed its Smart Hybrid Battery Enclosure – a storage battery with capacity between 2.4kWh and 9.6kWh.
It comes standard with backup battery functionality and also includes access to web and mobile monitoring at no extra cost. General price information is limited, so contact Redback for more information.
Key takeouts:
Includes integrated management inverter system
Pre-wired for quick installation
neeoQube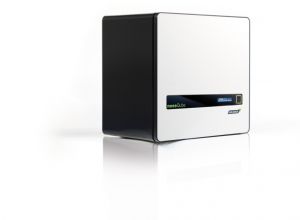 The neeoQube and neeoQube system is a compact, scalable storage system that's designed to reduce energy costs for grid-connected homes. Each neeoQube has a 5.5kWh capacity and is ideal for households with 5kW solar systems. Customers can stack up to five neeoQubes, providing a maximum capacity of 27.5kWh.
Key takeouts:
Compact design
Stackable up to 27.5kWh
SolaX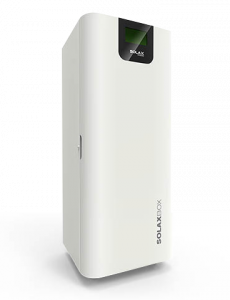 SolaX, best known for its range of leading inverters, has entered the solar storage game with its SolaX lead carbon battery and its SolaX Box. The SolaX lead carbon battery is a pretty standard storage unit, with a 6kWh capacity and a 2 year warranty. The SolaX Box is a little more interesting. It has a 14.4kWh nominal capacity, five year warranty, integrated touchpad controls, automatic blackout protection, and web/app remote monitoring software.
Key takeouts:
Remote monitoring
Versatile inverter technology
Victron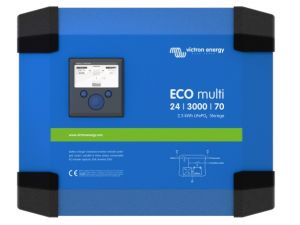 The is a small 2.3kWh battery, but for what it lacks in capacity, it makes up for in practicality and affordability. It is modular, easily mountable and includes everything needed to start storing solar power. It is also compatible with Victron's suite of monitoring technologies including apps and web portals.
Key takeouts:
Modular design
Easy to install
Affordable option for those after basic storage
Alpha.ESS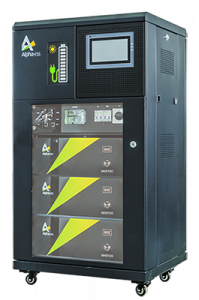 Alpha.ESS manufactures three kings of solar storage unit: The Storion, PowerPlug and Alpha-Centauri. While they of course share the same base purpose of storing solar power, each model is designed to suit different needs.
The Alpha.Ess Storion is a cabinet-sized intelligent modular storage solution. Users can expand its capacity with small 3kWh storage units, up to a maximum nominal capacity of 18kWh.  The Powerplug is the bare-basic affordable model, and includes just the basic battery stripped of any intelligent features. The Alpha-Centauri is the largest of the Alpha.ESS range, with a 19.2kWh capacity. It also includes access to web monitoring portals
Key takeouts:
A range of options for both entry-level and experienced storage purchasers
All products backed by five to ten year warranty
Fronius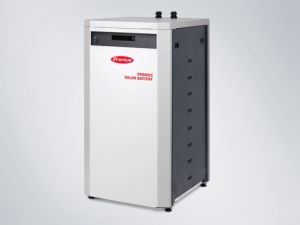 Fronius has traditionally specialised in PV inverter technology, however it now has its own battery range with capacities varying from 4.5kWh to 12kWh. Alternatively, Fronius also produces a battery module system. Each module stores 1.2kWh and the system can stack to create a storage system of any size to suit your needs.
Fronius says its batteries have short charging times, high depth of discharge, and an impressive life expectancy of 20 years. Unfortunately there is very little pricing information available online at this point in time.
Key takeouts:
High efficiency and depth of discharge
Inbuilt Fronius inverter so only compatible with certain solar systems
One of the longest advertised life expectancies
Compare Solar Plans
Here are some of the cheapest solar-specific deals from the retailers on our database. These costs are based on the Ausgrid network in Sydney but prices will vary depending on your circumstances. We show one product per retailer, listed in order of lowest price first. Annual price estimates assume general energy usage of 3911kWh/year for a residential customer on a single rate tariff. Price estimates exclude solar feed-in tariff credits. These are products from referral partners†. Our database may not cover all deals in your area, and please check retailer websites for up to date information.
Here are some of the cheapest solar-specific deals from the retailers on our database. These costs are based on the Citipower network in Melbourne but prices will vary depending on your circumstances. We show one product per retailer, listed in order of lowest price first. Annual price estimates assume general energy usage of 4000kWh/year for a residential customer on a single rate tariff. Price estimates exclude solar feed-in tariff credits. These are products from referral partners†. Our database may not cover all deals in your area, and please check retailer websites for up to date information.
Here are some of the cheapest solar-specific deals from the retailers on our database. These costs are based on the Energex network in Brisbane but prices will vary depending on your circumstances. We show one product per retailer, listed in order of lowest price first. Annual price estimates assume general energy usage of 4613kWh/year for a residential customer on a single rate tariff. Price estimates exclude solar feed-in tariff credits. These are products from referral partners†. Our database may not cover all deals in your area, and please check retailer websites for up to date information.
Here are some of the cheapest solar-specific deals from the retailers on our database. These costs are based on SA Power network in Adelaide but prices will vary depending on your circumstances. We show one product per retailer, listed in order of lowest price first. Annual price estimates assume general energy usage of 4011kWh/year for a residential customer on a single rate tariff. Price estimates exclude solar feed-in tariff credits. These are products from referral partners†. Our database may not cover all deals in your area, and please check retailer websites for up to date information.
Ecoult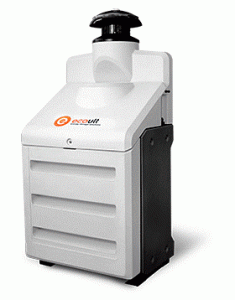 Ecoult has produced a hybrid, long life lead-acid energy storage unit which Ecoult says is like nothing else out there. The storage unit labelled by Ecoult as the "UltraBattery" was launched in 2016 with a 5kWh capacity. Ecocult has also announced the development of an 11kWh battery which it expects will cost just below $20,000.
Ecoult claims the advantages of lead-acid batteries are that they are safe, recyclable and produce next to no emissions. Historically lead-acid batteries have been less ideal for rechargeable units however, with lithium-ion being the preferred alternative thanks to its slow diminishing characteristics. With that said, Ecoult says its battery lasts much longer than any other lead-acid battery and insist that the UltraBattery can rival its lithium-ion counterparts on every metric. At this stage there is little more information available.
LG Chem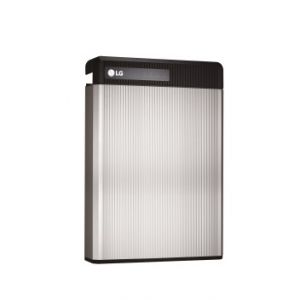 LG Chem is the chemical battery division of global giant LG. It's been in the solar storage unit market for a while and currently holds nearly half of Australia's solar battery market share. LG Chem launched in Australia with its RESU Main pack with a capacity 6.4kWh, as well as its RESU expansion pack which adds additional capacity in increments of 3.2kWh.
LG's most recent release is the 48V series batteries come in sizes of 3.3kWh, 6.5kWh and 9.8kWh. These batteries are more dynamic and can be stored indoors and semi-outdoor areas (ie: garage or carport). The smaller 3.3kWh unit can also be stacked for customise storage capacity. The 9.8kWh battery (also called the LG Chem RESU 10) has a usable capacity of 8.8kWh.
Key takeouts:
15 to 20-year life expectancy, plus 10-year warranty
Compact and lightweight batteries, great for indoor storage
Range of battery sizes including modular systems to suit a range of storage capacity needs.
Aquion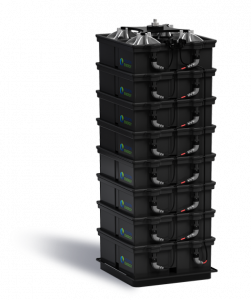 Aquion has produced a hybrid-ion saltwater storage unit which the company claims is environmentally friendly and safer than chemical batteries. Aquion's flagship battery is its 48S battery which is a 2.2kWh modular battery that can be stacked to create a storage unit with a larger capacity.
Aquion doesn't provide any price information on its batteries, however the company says that while its batteries are generally more expensive to purchase up front, they have a greater lifespan and lower maintenance cost than chemical batteries. A major drawback of using saltwater in the Aquion batteries is that they have to be stored indoors and are not suitable for extreme climates where the battery may freeze of overheat.
Key takeouts:
Modular customisable capacity
No monitoring system included
More expensive up front, though Aquion says it's cheaper in the long term
Only suitable for mild climates
Imergy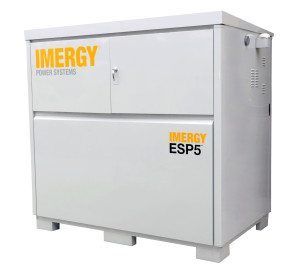 The Imergy Energy Storage Platform (ESP) uses redox flow battery technology which the company claims is the most cost-effective and reliable energy storage solution available today. Imergy batteries claim a 100% depth of discharge while not losing any storage efficiency for thousands of cycles.
It's flagship series of solar storage units are the ESP5's which have a capacity range of 15kWh to 30kWh – ideal for businesses or large homes. Imergy also produces batteries of up to 1MWh for massive industrial application.
Key takeouts:
Can be installed outdoors
Remote monitoring and control features
Minimum capacity is 15kWh – much larger than necessary for most households
Safe and highly efficient flow technology
Magellan Power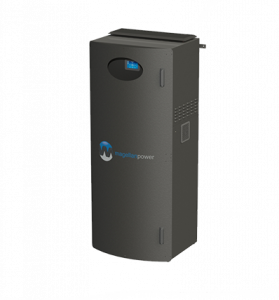 Magellan Power is a Western Australian company that has developed a residential solar storage unit called the Hybrid Energy Storage System or 'HESS'. This unit comes in two sizes, 9.2kWh and 13.8kWh, and boasts an impressive output efficiency of 97%.
Magellan Power says the HESS has everything built in to the unit, so there is no need to purchase additional equipment, making installation quick and affordable. Being that it's produced in Australia, Magellan Power also claim maintenance turnaround is swift as there is no need to import parts.
Finally, the HESS can be programmed to operate to charge at off-peak hours or discharge solar power during peak electricity periods to optimise electricity savings. It is also compatible with a monitoring app for mobile devices.
Key takeouts:
Everything in-built for simple installation
Inbuilt hybrid inverter means its compatible with most solar systems
Mobile monitoring app
10 year performance warranty
Bosch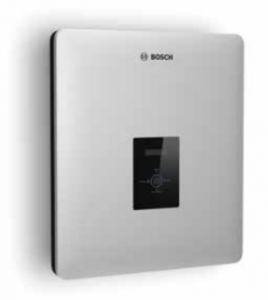 Bosch is also trying its hand at solar battery storage with its BPT-S 5 Hybrid, marketed as an 'intelligent energy management and storage solution in one'.
This lithium-ion storage system is available in five capacities from 4.4kWh up to 13.2kWh with a sleek design that Bosch is well known for. Bosch's storage system is monitoring app compatible and has four pre-programmed modes, for morning, afternoon, evening and night to ensure it draws energy from the most cost effective source.
Information on Bosch's battery is rather limited, however early lifespan testing has shown it can last 10,000 cycles without capacity deterioration – that works out to be a life expectancy of around 36 years according to Bosch, which is considerably longer than anything else on this list. Bosch has not yet provided pricing information, but says that this is a quality product targeted at a premium market.
Key takeouts
Very high life expectancy
Probably on the more expensive end of the spectrum
Sleek and modern design
SimpliPhi
SimpliPhi is an American company with two batteries, the Phi 2.6 and the Phi 3.4. The Phi 2.6 has a usable capacity of about 2kWh, while the Phi 3.4 has a usable capacity of 2.75 kWh. These batteries are also light and 'modular', that is, the batteries can be stacked to increase the total storage capacity. The batteries are made made of Lithium Iron Phosphate, which is the safest and most durable battery chemistry available on the market. It also has a high efficiency of about 98%.  Better yet, the batteries are warranted to last 10 years or 10,000 cycles, whichever comes first.
Key takeouts
10 year/10,000 cycle warranty
Reliable and efficient
Expensive
Sungrow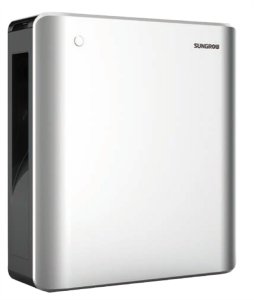 Sungrow has a single battery called the SBP4K8 (we know, creative). The SBP4K8 is a well-rounded lithium-ion battery. It is a moderate sized battery with a usable capacity of 4.56kWh, power of 3kW, round trip efficiency of 95% and a manageable weight of 48kg. It also has a simply setup for multiple batteries, one-click firmware updates, remote monitoring and smart hibernation technology to maintain the battery's health in the long term. The SBP4K8 is also quite hardy, with robust BMS technology which provides multi-protection at both cell and system level. It can also withstand temperatures from -10 to 45 degrees celcius. As for price, this battery comes in around $4,000.
Key takeouts
Relatively affordable
Durable and resistant to extreme temperatures
Well-rounded in terms of capacity, efficiency and features.
Leclanche Apollion Cube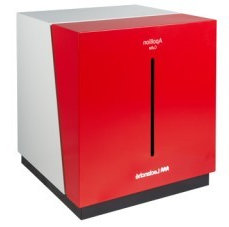 This is a lithium-ion battery with a Nickel Manganese Cobalt chemistry. It has a discharge depth of around 80% and is capable of a peak output of 6.5 kW. The Apollion Cube is also marketed as a safe battery due to its double metal housing, short circuit proof relay, temperature monitoring and active current controls. The battery also has plug and play capabilities and is expandable up to 12 modules. Keep in mind that this battery doesn't fair too well in climates that hit negative temperatures. It also has a 7 year warranty – which is on the lower end of what's standard – and costs about $9,200, which is fairly expensive for this size of battery.
Key takeouts
Safe, expandable battery with plug and play capabilities
7 year warranty
Relatively expensive
Soltaro 2
This is a small, modular lithium-ion battery. While it only has a 1.8kWh usable capacity, it can be stacked to create a larger battery to suit your needs. It has a 97% round-trip efficiency, 10 year warranty, and is compatible with multiple inverters. A single Soltaro 2 unit will set you back about $1,700, though keep in mind that you will need to buy a few if you're looking for enough storage to support your home's energy requirements. Soltaro have also recently released a 4.5kWh unit, which will cost a little over $4,000.
Key takeouts
Small battery which can be stacked to create a larger unit
Suitable for some extreme climates
10 year warranty
Fusion Power Systems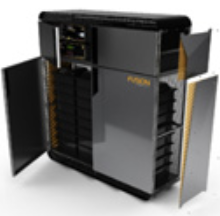 Fusion Power Systems has developed an aqueous hybrid ion battery called the Titan-3 – a fitting name for an all in one unit that weighs over 600kg. Despite being the heaviest battery on this list by far, it is otherwise a well-rounded unit. It has an 8kWh storage capacity, 94% round trip efficiency and has an 8 year warranty on the entire system (inverter, battery, controller etc). The chemical makeup of the Titan-3 also make it an inherently safe battery. The Titan-3 is also a relatively pricey unit, setting you back $13,750.
Key takeouts
Very heavy
Safe aqueous hybrid ion battery
8 year warranty on entire unit
Hansol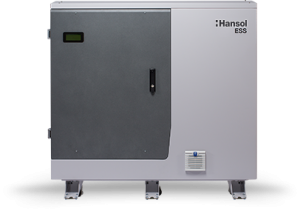 Hansol is owned by Samsung – the very same tech and appliance giant famous (and sometimes infamous) for its phones, televisions and appliances. Hansol has two batteries, the AIO 10.8 and the AIO 7.2. The AIO 10.8 has a 10.8kWh nominal capacity and a 9.72kWh usable capacity, while the AIO 7.2 has a 7.2kWh nominal capacity and a 6.48kWh usable capacity. It is an all-in-one battery with a built in solar inverter that makes the unit simple to install and operate. The battery has a round trip efficiency of 90% and has a powerful output of 6.6 kW. Both AIO batteries have a 10 year performance warranty, as well as a 5 year full warranty on other components. The AIO 7.2 will set customers back around $11,200, while AIO 10.8 purchasers can expect to pay around $13,100.
Key takeouts
Available in two sizes, 10.8kWh and 7.2kWh
All in one battery that's easy to installFurther developments
10 year warranty on battery, but only 5 year warranty on other components
Trinabess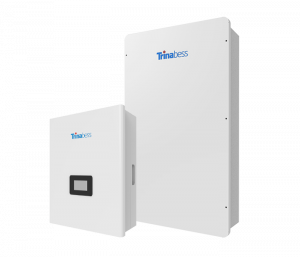 Trina are we known for its tier 1 solar panels, so the manufacturer made the next logical step – solar batteries. Trinabess (the battery division of Trina) has produced a number of residential, off-grid and portable storage units, but none are as popular as the the 'Trinabess Powercube 2.0'. This is a lithium iron phosphate solar storage unit available in 4.8kWh, 7.2kWh and 9.6kWh sizes (nominal capacity). It also has a steady 3kW power supply, a round trip efficiency of 94% and has an inbuilt hybrid inverter that allows it to easily retrofit with existing solar systems.  As for price, the Trinabess Powercube will set you back between $4,000 and $9,200, depending on the size.
Key takeouts
Well-rounded battery developed by a reputable solar panel manufacturer
Comes with built-in hybrid inverter
Available in three different sizes
Further Developments
Australia's massive solar battery market potential remains mostly untouched, meaning we can expect an even more solar battery retailers and storage unit brands to appear in coming years. This will in theory drive down prices and make solar storage an even more attractive prospect, so even if you don't think a solar storage battery is right for you just now, keep your eye on the market in coming years.
Keep in mind that while this is an exhaustive list of battery retailers, there may be others available in Australia. Always consult your solar provider for more details.