a2 Milk Review & Guide
In the last few years, a new and slightly different brand of milk has started to appear in supermarket fridges – you've probably seen its distinctive purple-coloured logo and higher than average price tag! We're talking, of course, about a2 milk! But what is it, and is it worth the extra cost? Canstar Blue offers this guide to a2 milk to help you decide.
What is A2 milk?
Regular milk contains a combination of the two main types of beta-casein protein – A1 and A2. As the name implies, the a2 Milk Company only uses A2 protein in its products. The way the a2 Milk Company identifies cows that produce A2 protein is through a DNA test, which is claimed to be non-invasive – simply a piece of hair from the cow's tail. These specially selected cows are then milked separately to produce milk that only contains the A2 type of beta-casein protein, free from A1.
What's the difference between A1 and A2 milk?
Both types are produced in exactly the same way – the difference is in the breeding of the cows. While A2 milk is an alternative for those who have difficulty in digesting regular milk, it still contains lactose, thus may not be suited for those who are lactose intolerant.
a2 Milk products
The a2 Milk Company covers most grounds in terms of milk, producing three standard variants of milk including:
a2 Milk full cream (2L)
a2 Milk light (2L)
a2 Milk no fat (1L)
a2 Milk powder
It also has a range of powdered milk options, ideal for the pantry or when going camping. The a2 milk powder is spray dried and sealed in an airtight resealable pouch. There are two variants to choose from in this range:
a2 full cream milk powder
a2 skim milk powder
Sizes available for both options include 1kg packs, which is equivalent to 7L of milk.
Are there any benefits to A2 milk?
Milk provides a good source of calcium, as well as essential vitamins and minerals. Those restricted in their intake of milk products may find it difficult to obtain the daily recommended amount of calcium. According to the makers of a2 Milk, some people avoid drinking the A1 protein in regular milk because it has been shown to release the opioid BCM-7 upon digestion – which may affect the digestive system. The A2 protein structure is claimed by some to limit the release of BCM-7, supposedly helping to limit bloating, indigestion and tummy discomfort.
The a2 Milk is claimed to offer an alternative to help gain the recommended amount of calcium, without digestive discomfort. It is not clear whether or not BCM-7 is indeed harmful.
The following video shows testimonials for a2 Milk customers, produced by the a2 Milk Company.
Is A2 milk worth it?
While there may be a benefit to drinking A2 milk for some, not everyone agrees that it's better for your health and there's currently insufficient evidence to suggest that regular A1 milk has a negative impact on general wellbeing. News sites including The Australian and ABC Online have questioned the a2 Milk Company's claims, with some experts saying that there is no credible scientific research to back them up for people who do not have problems digesting dairy. The company was also questioned by ABC show The Checkout:
Should you buy a2 Milk?
While there seems to be no strong scientific evidence supporting the claim that A2 milk could be better for certain consumers, there also seems to be little evidence to suggest that drinking it could be bad for you. Thus, A2 milk may be a possible alternative if you have digestion issues with dairy. However, if you have no issues with digesting milk, you could be paying double the price for a2 Milk with no real benefit. A2 milk typically costs double the price of other milk brands – $4 for two litres.
Where can I buy a2 Milk?
The a2 Milk Company products are widely available across a number of supermarkets in Australia and the a2 milk website has a dedicated search directory to locate stores that stock a2 Milk near you. Some of the major stores include:
Coles
Woolworths
7 Eleven
IGA
Drakes
Foodland
Farmer Jacks
Costco
You may like to take a look at our Fresh Milk ratings, to help you compare which brands are hitting the mark for Aussie consumers.
About the author of this page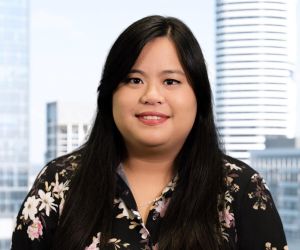 This report was written by Canstar Blue's home & lifestyle journalist, Tahnee-Jae Lopez-Vito. She's an expert on household appliances, grooming products and all things grocery and shopping. In addition to translating our expert research into consumer-friendly ratings reports, Tahnee spends her time helping consumers make better-informed purchase decisions on all manner of consumer goods and services, while highlighting the best deals and anything you need to be aware of.